For the first time, companies will spend more on digital ads than they will for those appearing on more traditional formats, like TV and print in 2019.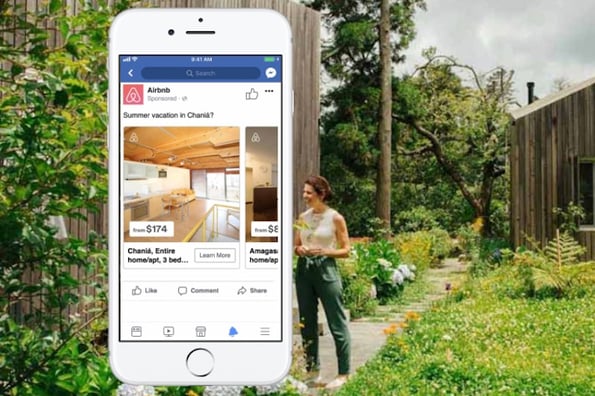 According to new forecasts from eMarketer, U.S. digital ad spend will comprise more than half of total U.S. ad spending, totaling about $129.34 billion in 2019.
Out of that amount, two-thirds will be spend specifically on mobile ads.
Here's a closer look at where those ads are appearing -- and other recent data around ad spent that could indicate future trends.
Where the Digital Ads Appear
As eMarketer points out in its forecast, digital ad spend is largely dominated by what it calls the "duopoly" of Facebook and Google: a term that refers to the significant amount of digital ad spend (about 59.3% in 2019) received by one of the two platforms.
But coming in third place is a platform that seems to be encroaching on the duopoly's territory quicker than anticipated: Amazon.
As recently as last September, eMarketer forecasted that Amazon's share of digital ad spend would reach 7% in 2020.
Source: eMarketer, September 2018 forecasts
Now, that estimate has changed, with the company's most recent data already putting Amazon ahead of that original estimate, with 8.8% of the U.S. digital ad spend share in 2019.
Source: eMarketer, February 2019 forecasts
Why Amazon?
Last fall, Andrea Leigh and Ben Winters of Ideoclick -- a company that works with manufacturers to optimize online sales -- spoke at Code Commerce 2018 to the rapid growth of Amazon's advertising platform.
At the time, Winters noted that Amazon advertising had quickly become the third-largest digital ad platform -- where sponsored product ads began appearing in 2012 -- behind Facebook and Google.
And while none of the above forecasts has Amazon surpassing the Duopoly in the next year or two, Winters did say that Amazon's ad revenue is growing at 5X the rate as Google's.
Consider that 54% of product searches on the internet take place on Amazon, according to Winters. Now, the first three listings that appear in those search results -- "which take up the whole screen above the fold — everything visible before you scroll," as Recode's Roni Molla writes -- all consist of ads.
An Amazon search for "dog food" yields only ad results above the fold
Also worth considering is the amount of data in Amazon's possession on user preferences and buying behavior -- because of which, it knows where to display those ads to get the most return.
What's more: Amazon continues to expand its collection methods, in part with its cashierless Go stores. The store's "walk-out technology" enables customers who have downloaded the Go app to add the items they want to a bag and leave, with the help of sensors.
Amazon's Go store in San Francisco, CA
That sensor technology not only reads what shoppers place in their baskets, but also measures which products they pick up, observe, and then put back -- mimicking the ecommerce browsing experience, but in real life.
This powerful hybrid of on- and offline behavioral user data could make Amazon's ad targeting even more powerful in the future.
Looking Ahead
Earlier this year, we asked 855 people across the U.S., UK, and Canada -- "How do you think online advertisements will change in the next five years?" -- with a focus on the format of those ads.
Data collected with Lucid
Overall, respondents seem bullish on the future of video ads, with an even split -- 31% each -- between those who think they will outnumber text-based ads, and those who think they will overtake text-based ads completely.
That aligns with earlier findings from eMarketer, which indicate that companies are spending more than ever on digital video ads.
At the time of that report's publication (last October), digital video ad spending wads predicted to reach $27.82 billion in 2018 alone: a 30% rate of growth.
Source: eMarketer
At that figure, eMarketer said, budget spent on video ads will make up a quarter of all digital ad spend in the U.S. -- compared to digital ad formats like static or animated images, or text-based ads.
Our own research finds that consumer behavior follows that data. Last October, we asked 850 people across the U.S., UK, and Canada which ad format was most likely to lead them to purchase an item online -- nearly half of all respondents indicated that they're most likely to purchase an item online after seeing a video ad, over all other ad formats.
Data collected with Lucid
"The steady shift of consumer attention to digital platforms has hit an inflection point with advertisers, forcing them to now turn to digital to seek the incremental gains in reach and revenues," said eMarketer's Forecasting Director Monica Peart in its most recent report, "which are disappearing in traditional media advertising."
As the year progresses and consumer preferences continue to evolve, so will ad formats and placements, as they continue to adapt to shifts in browsing, viewing, and buying behavior.