This post is part 10 of 11 in a series on the HubSpot Customer Code.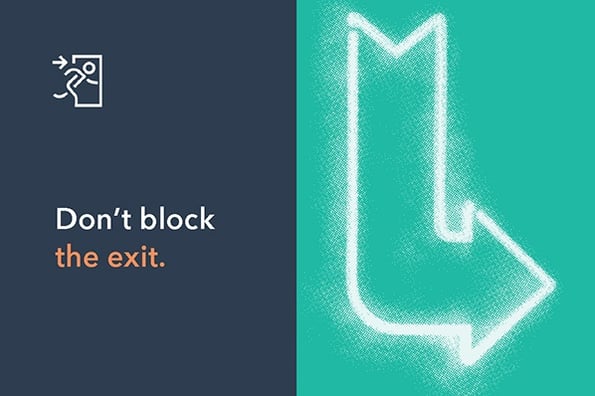 If you want to see an otherwise calm and collected person switch to blind rage, ask them about a time they tried to cancel a service.
Ask me about my attempts to cancel cable.
My colleague's gym only allowed cancellations if you showed up in-person, during business hours.
And don't even get me started on the nightmare of cancelling magazine subscriptions.
We've all had these experiences. They are universally loathed, and we remember them -- and still get angry! -- one, five, even 10 years after they have happened.
But there is often a gap between what we know as a person, and what we do as a business.
Recently our COO, JD Sherman, told me about a meeting he had with one of our customer success managers. She was nearly in tears as she told him about a customer she loved working with, who also loved working with her. They'd had a long and successful relationship together. But they were in a difficult situation as a business and needed to downgrade.
The customer missed the contractual window for downgrading, and because our customer success team is incentivized on revenue retention, she was put in the position of placing her needs and the company's needs above the customer's.
Legally, she had everything on her side. Personally, she knew it was wrong.
At the end of their conversation, her customer said, "Okay, you've got me. I'll pay, but after we're done with this I don't ever want to work with you again."
Wow. I am so sorry -- to both our customer and our employee.
The goals we had in place for our customer success team forced them to solve for revenue dollars instead of the success of our customers.
We were blocking the exit even though it meant destroying the relationship.
Jason Lemkin says concisely what we as humans know to be true, but we as business leaders too often forget:
Making it hard to cancel doesn't reduce churn

It just modestly delays it

Doesn't help

— Jason ✨ 2️⃣0️⃣1️⃣9️⃣ ✨ Lemkin 🦄 (@jasonlk) October 13, 2018
If I can make a purchase with one click, I should be able to cancel that purchase with one click.
If a company makes it easy to buy, they should make it easy to stop buying.
And I'm not just saying this because it's the right thing to do; it's also better for business.
The HubSpot Research team asked, and 89% of consumers reported they are more likely to buy if a company makes it easy and simple to cancel.
If a customer's meant to be, they'll be. If they're not meant to be, let them be.
The 9th tenet of The Customer Code is: Don't block the exit. I give HubSpot a 7 out of 10 on this. We've done a lot in just the past year to improve here. Most notably, we reduced our cancellation notice window from 45 days to 10 days, but we're not finished yet.
I want customers to be able to cancel or downgrade with a click of the button. My hope is that the experience of leaving HubSpot feels more like quitting Netflix and Spotify than it feels like cancelling a business contract -- or a cable subscription.
Not only do I want it to be easy for customers to stop paying us money, I want it to be easy for customers to take their data with them. Today, we support exports of key CRM objects. In 2019, we want to support the export of all activities associated with those exports. If it can be brought into HubSpot, we want customers to be able to take it out of HubSpot.
I don't want anything blocking the exit, because when we block the exit, we also block the return.
This solves for customers and it solves for employees. And any change that is good for both of those groups is ultimately good for the company.
We all know that companies that retain customers grow. But companies that gracefully allow customers to leave, grow better (and leave an open door for customers to come back to them in the future).
This post is part 10 of 11 in a series on HubSpot's Customer Code. You can find more info on The Customer Code and how we score ourselves here, and watch my INBOUND talk on this topic here: