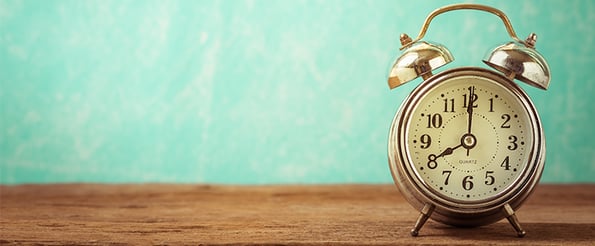 You've heard it before: The web is a noisy, noisy place. People are inundated with content all day long, from every direction.
Did you know the average person around the world spends 490 minutes of their days consuming media, with 109 of those minutes taken up by the web? And, that every minute people process 4 million Google searches and post 1400 blog posts? For publishers in particular, this noise is increasing rapidly.
With over 800 digital magazines launched in the last year, standing apart isn't a task for the faint of heart. Surfacing your content to new and existing readers can be exhausting, if not impossible, if you don't have the right tools in place.
Social media is one such tool. It's long been touted as an efficient, easy way to reach both existing and new target audiences. With over 74% of online adults using social media, the sea of fresh eyes these networks provide is vast. While people may not subscribe to your publication because of one post they saw, social media is the ultimate low hanging fruit when it comes to increasing traffic to your website.
Most publishers understand that social is a powerful resource, yet they still lack the time or resources to focus heavily on these channels. So how you can make the most of your time on social media? Here are several ways you use social media to increase traffic to your content in just ten minutes a day.
Seven Tips to Help Your Publication Increase Traffic From Social Media
1) Posting Something is Better than Posting Nothing
You don't need to hire a consulting firm or have a dedicated social team. If you post something relevant and valuable to your readers, your audience will find you more so then if you didn't post anything at all. Don't spin your wheels for hours getting too hung up on a content strategy. You already know your audience and produce content they love. Draw inspiration for posts from articles in your archives, new features, sponsored content, or other industry publications that you have a relationship with... then get posting.
2) Use Analytics to Your Advantage
Find out what your top performing content is on your site and reshare it on social channels. You likely already know which articles, videos or guides readers are consuming most frequently and for the longest amount of time. Get more social-specific metrics by using link tracking to see which site traffic or conversions on content offers most commonly result from your social activity. If you have content buckets or topics that you're already pre-segmenting your content for on your site, use these categories to track post category performance as well. You may find that one draws more traffic on social than others.
3) Streamline Your Process
Schedule daily posts in one short session that fits into your daily routine. Trying taking ten minutes in the morning to schedule posts for the rest of the day, or ten minutes at the end of the day to prepare for the next day (or week).
4) Repurpose Your Content
As a publisher, content is your greatest asset. You already have a wealth of content, so why not reuse it? If you have an ebook or article that your readers have been responding well to, find new ways to share it. Quotes, images, extra content, behind the scenes looks all make for great Tweets, Youtube videos, and more. One of the great things about social media is that shorter is usually better, so short soundbites often resonate best with your audiences and draw them in to consume more full-length content.
5) Simplify Your Channels
Focus on executing well across three channels rather than struggling to keep fresh content up on ten. This list might be helpful in narrowing down your choices. Make sure you're tracking performance, and that each network you consider is a strategic fit based on where your audience lives. While Periscope might be one of the hottest new social networks, as a publisher, you're better off dedicating your time to Facebook, Twitter, LinkedIn, or Instagram.
6) Keep Your Marketing Hat On
Just because you are writing a Facebook post or Tweet, doesn't mean the fundamentals of marketing no longer apply. Use language that tells your readers the benefit of clicking on a link or includes a clear call-to action. Social media is a lead generation tool, and should be treated as such.
7) Check Results Often
With social media, 10 minutes of analytics every week can can be more helpful than 4 hours once every month. Driving engagement on social requires you to make swift adjustments, often. This doesn't mean you have run full reports, but keep an eye on how much traffic each post and network is driving to your site on at least a weekly. Start by looking at clicks, shares, likes/favorites on the platform side, and sources of traffic to your site from your own web analytics.
(Bonus points if you can tie visitors who's first touch came from social to net new subscribers or leads for advertisers.)
At the end of the day, getting readers to your site doesn't need to be an overwhelming task. And neither does social media. By putting in a focused effort for a short amount of time each day, you'll see the positive impact it has on your site traffic build over time.