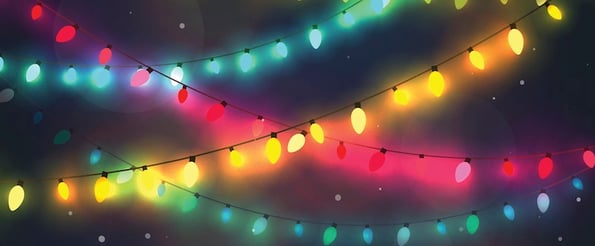 Content marketing is so much more than a business blog, but many forget that little fact when trying to boost their business. When the holidays roll around, there are only so many blogs you can write, right? This is when you really need the reminder that content actually means anything your customers will consume, including social media, videos, images, and even sounds.
Some of these ecommerce shops show you what content marketing is all about. Take a look at some of the hottest digital marketing this season has to offer.
Coach
This holiday video features the products in a festive light, yes, but there's also a cute little guest that no one with a heart can ignore. The introduction of a mascot and a video that shows the little guy in all his scrunchy-faced glory is just about the smartest move this luxury brand could make. Who could possibly stop watching? And grabbing and keeping consumers' attention is what content marketing is all about.
Target
Target's Pinterest feed hits the exact tone necessary for the holiday season.
Gift guides are a great idea for prompting purchases, but buyers can't always buy right away. Putting the online catalog on Pinterest helps users save ideas for later, like after the paycheck arrives. With all their gift ideas in one place, buyers are more likely to remember the gifts they'd planned to buy.
Burberry
An online gift guide is a great way to help new visitors to your site find things their loved ones will cherish.
Burberry does an absolutely stellar job with their stunning catalog. It's filled with gorgeous shots of their most popular products, all in a very festive layout that makes shoppers excited about picking the perfect gift. Something like the exquisitely decorated shopping malls of the '80s that once inspired a holiday purchasing furor.
Wayfair
Similar to a gift guide, Wayfair's online magazine shows off their products in festive situation. The company keeps the online magazine all year long, however, and fills it with decorating advice, information about new products, and tips for finding the best deals. It's a little more special at Christmas because it does serve to provide information about holiday decorations and gifts, and they really do know how to make the most of it.
Overstock.com
Email counts as marketing content, doesn't it? Check out this email from Overstock.com, which was opened just a little too late.
The urgency a recipient felt when opening the email immediately upon receipt must have been incredible, and it strongly plays on buyer's feelings of FOMO. That countdown showing the potential buyer a deadline on amazing deals surely prompted quite a few sales.
What amazing holiday content have you seen this year? What makes you excited for the season and more likely to open your wallet to buy?