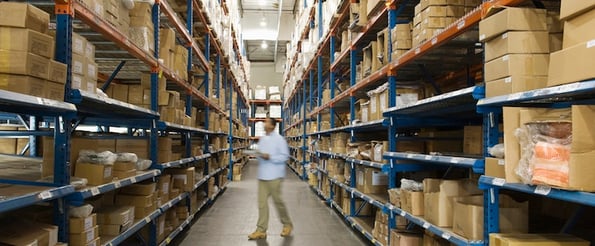 Whether you want to start an ecommerce endeavor or just expand the products you offer, keeping up with inventory is a definite concern. Whether you need the space or the manpower to keep all your products within reach and accounted for at all times, the fact remains that this particular concern could shut you down before you even get started. Unless you discover the beauty of dropshipping.
What Is Dropshipping?
When you outsource your shipping responsibilities to the manufacturer of your ecommerce goods, that's drop shipping. In other words, you sell the products on your site, the manufacturer fulfills those orders and ships to the customer, and everyone wins.
Seems like starting an ecommerce company with zero inventory would be easy, if that's all there is to it, right? Well, not so fast. You do need to make sure you're working with manufacturers and wholesalers that won't take advantage of you or your customers. The last thing you need is a bad reputation before you even begin. These steps to choosing a dropshipper will help you avoid negative press.
Interview the Manufacturer
If you want to cut out a middleman, then going straight to the manufacturer is your best bet. Just be sure to ask them all the right questions before putting your business into motion. Check prices, sure, but also make sure they're willing to dropship for you. If not, ask them for recommendations for similar manufacturers who'll take that additional step.
If they do dropship, ask their process. Make sure your brand is protected by verifying their standards for quality. Will fragile products arrive safely? Will the manufacturer include packaging details and use mailing labels you provide? Most importantly, will they keep you in the loop and verify that all products have been shipped? You need to have information you can share with your customers, so don't choose a dropshipper that can't keep you up to date.
Test the Process
Once you've chosen potential dropshippers, place some test orders with them. Note the time it takes to ship from each provider, the overall quality of the packaging, and the state of the products within. If your customers open a box to find items haphazardly tossed inside, they won't think much of your brand. The manufacturer won't even come to their minds.
Also, make sure your brand is clearly displayed on the labels you provided. If the dropshipping company refuses to use your branding or doesn't alert you when new materials are needed, then you'll have to search somewhere else.
Pressure the Customer Support Staff
We don't necessarily think you should hassle anyone, but it is important to make sure the customer support staff will act in your best interests. If a customer calls to make a complaint and your dropshipping partner is less than impressive, that will reflect on your brand.
Be sure you touch on all aspects of service, including the quality of the products, the time needed to ship your items, and what must happen for returns and refunds. If the customer service isn't up to your standards, ask the manufacturer if you can share some helpful tips. As a last resort, ask for recommendations for companies that provide stellar customer service.
Watch Your Reviews for Feedback
If you choose a dropshipping company, set it, and forget it, then you could end up with some serious issues down the line. When you trust anyone to run any part of your business, you should follow up frequently to make sure the job is done to your exact specifications. Now, you can't follow the manufacturer around and micro-manage, but you can keep an eye on those reviews.
If you see any hint of mistakes or wrongdoing on the part of your dropshipping partner, take immediate action. Whether that action is to sever ties or just to calm an irate customer, the most important thing is simply that you're on top of the problem. Remember that a majority of customers will stop doing business with you if they experience poor customer service. You get one chance to make a good first impression, and if you're lucky, one second chance to fix a mistake. Don't let your dropshipping partner blow it for you.
If you can keep these tips in mind, you could run a whole ecommerce business without ever once packing a box or printing a label. You could offer a huge variety of products without ever having any within reach. It's not easy, but when done correctly, dropshipping can be pretty lucrative. If you're considering it, make sure to check out the pros and cons of dropshipping. Good luck!