This is a question with many answers, and usually the best one anyone can give you is: "it depends".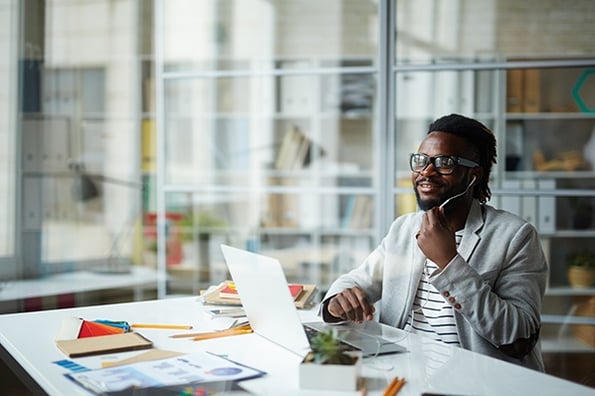 Not too helpful, right?
At Wyzowl, we set out to answer this question once and for all. In February 2018, we contacted 70 explainer video companies from across the industry and asked them how much it would cost for a 60 second explainer video. We then pooled and anonymized the data (and converted all of the prices to USD for consistency) to evaluate the benchmark cost.
To ensure we were conducting a fair experiment, we provided the same three style guide examples so that everyone was pricing against the same level of work. We also asked for all prices via email and did not take any calls to discuss the project in order to limit the amount of time we took up for each of the companies we contacted.
From our study, we compiled 3 stand out statistics: the lowest price, the highest price, and the average price. Let's take a look at each one in turn.
The lowest price we were quoted for a 60 explainer video was $700.
The fact that you can get an explainer video for less than 4 figures is great news for startups. However, if you do opt to work with a lower-cost agency, a word of caution: make sure that you know the total price of your video. Some agencies will quote a lower price but then add on extra charges later down the line, such as a voiceover charge, and a charge for every amendment.
The highest price we were quoted for a 60 explainer video was $72,000.
As you can see, there is a HUGE contrast between the lowest price and the highest price, showing the diversity of the industry. Agencies that charge more for their explainer videos are likely to appeal to enterprise-level businesses that have a generous marketing budget to play with and are happy to hand that over to the professionals to ensure their product, brand, or service makes a splash.
However, when spending a large amount of money on an explainer video it is important to consider your ROI. While 78% of marketers agree that video gives them good ROI, the more you invest, the more difficult it is to make a return.
Finally, after compiling the lowest price, the highest price, and all those in between, we were able to calculate the average price ...
The average price we were quoted for a 60 explainer video was $7,972.
We also created an explainer video price distribution chart and calculated that more than half of the explainer video companies we spoke to charge between $2,501-$10,000 for a video.
When you take all of the costs required to create an explainer video into account:
Hiring Creatives
Sourcing Music & Sound Effects
Equipment
Software
Time
This price seems right about "on the money" (excuse the pun).
A Word About Turnaround Time
Turnaround time is another factor that can affect the cost of an explainer video, after all: time is money. As such, we also asked each company how long it would typically take them to create a video, from initial enquiry to completion. The results are as follows:
The shortest turnaround for a 60 second explainer video is 14 days (2 weeks)
The longest turnaround for a 60 second explainer video is 84 days (12 weeks)
The average turnaround for a 60 second explainer video is 38.5 days (5.5 weeks)
It is important to be patient when hiring an agency to make something creative for you. However, some agencies do offer a "quick turnaround fee" if you are in a rush to receive your video and would prefer to pay for a faster turnaround.
The Truth Is Out!
In addition to finding out the true cost of an explainer video, we also asked companies how much they charge for app preview videos. To find out the average price you can expect to pay for one of those, and for even more juicy data, take a look at the full report.
Naturally, this data is likely to change over time. After all, the video industry is in a state of constant evolution, so who knows what these figures are going to look like in a couple of years? Check back with us then, and we should have an answer for you.