Yesterday, Facebook launched a new feature that we've always wanted: the ability to embed Facebook posts on websites. Just like tweets, this new feature will allow you to embed all public statuses, photos, videos, and hashtags -- and users will be able to interact directly with the embedded content. They can like and share the post, like or follow the post author, or view the author's Timeline without leaving the page the post is embedded on.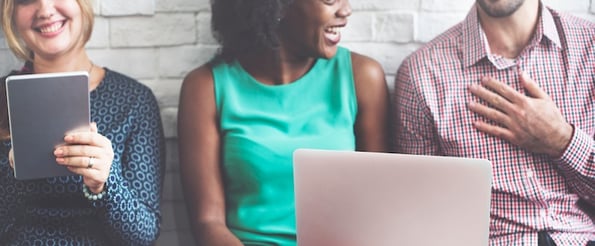 Unfortunately, it's currently only rolled out to a handful of select whitelisted publications -- folks like CNN, Mashable, and Bleacher Report are the only ones who can embed Facebook posts on their sites. But Facebook says that this update will be rolling out to all users soon.
While we're all anxiously waiting to get our websites approved (*fingers crossed*), we wanted to give you all the run-down of how this new feature works, plus a few ideas to jumpstart your marketing efforts once your site is whitelisted.
Once Facebook Flips the Switch, Here's How You Embed a Post:
Embedding a Facebook post is just as simple as embedding a tweet, Vine, or Instagram post: Just copy a section of code and paste it into your HTML. Here's how you do it:
1) Find the Facebook post you'd like to embed. In the top right corner, click the grey arrow to pull down more options.
2) Choose 'Embed Post.'
3) Copy the code that appears, and paste it on your site.
... And that's it. Simple, right? Now, the better question to answer is: How can you actually use this new feature in your marketing?
How to Use Embedded Facebook Posts in Your Marketing
There are lots of ways you could use Embedded Facebook Posts ... you've just got to get creative. Here are a few ideas for using this new feature that can help get your creative juices flowing:
1) Recaps of Facebook Chats
Running a Facebook chat on your Page that was particularly enlightening for your Fans? Chances are, your blog followers would love to be enlightened, too. Embed the post where you held the chat and pull out some of the main questions (and answers) for your blog visitors to read. And poof: an easy way to repurpose content that you know your buyer personas will love, not to mention show your social media fans some love.
2) Newsjack References
Did a company in your industry announce its latest news on Facebook? Grab the Facebook embed code from the launch post to use as a jumping off point for your newsjack. Keep in mind that this could get a little sticky for you if you're trying to newsjack controversial crises (like the whole Amy's Baking Company fiasco) where the Facebook posts get deleted -- in that case, the posts you try to embed will show an error on your blog. Still, this could be a great way to include interactive content in most of your newsjacks.
3) Contest Winners
If you're having users submit original content on Facebook to win a contest, you might want to announce the winners on your website or blog by embedding the posts. For example, we're currently hosting an INBOUND 2013 Scholarship contest -- users submit original content to potentially win a free ticket to the inbound marketing conference -- and I would love to show off any winning entries from Facebook on the blog. With this new feature, I would dream no more!
4) Best Practices and Examples
With this new feature, you can kiss messy Facebook post screenshots goodbye. Now, you can just embed interactive posts in your blog posts. Bonus: Your audience can get an indication of the success of the post as all the interaction metrics get pulled in, as well. In fact, The Huffington Post has already done this type of post -- check out how they used the new Facebook embeds to explain the "21 Reasons To Love George Takei."
5) Interactive Press Releases
We've all heard that we need to make press releases more interactive and exciting for journalists. Why not use embedded Facebook Posts to announce your next product launch in place of a stodgy press release? (We know you've been dying to get rid of it anyway. ;-) ) Switching up our press release style paid off for us a few years ago when we acquired oneforty, so it might be something to consider for your next big announcement.
How would you use embeddable Facebook Posts in your marketing? Let's come up with some creative ideas in the comments!
Image credits: Facebook