A new study reveals that there may be a shakeup on the list of the top five U.S. websites.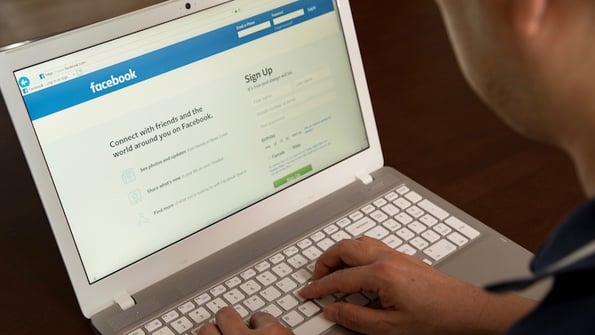 According to research conducted by Market Intelligence Central, the top highest-visited websites in the U.S. have largely held steady for a few years. That order is as follows:
Google
Facebook
YouTube
Yahoo
Amazon
But now, YouTube is poised to surpass Facebook for the #2 spot.
According to this research, Facebook.com has seen a loss of roughly 2.8 billion visits each month over the past two years.
At the same time, engagement with Facebook Page posts has dropped 50%, and during its Q2 2018 earnings call, the company revealed a plateaued number of daily active users in the U.S. and Canada: its largest market.
Combine that with YouTube's increased number of site visits -- and growing viewership of its content on diversified platforms, like the YouTube app, as well as streaming tools like Chromecast.
Should it outrank Facebook, the study says, it's likely to do so within the next three months.
Source: Market Intelligence Central
Meanwhile, the research shows that usage of the core Facebook app has increased -- and notes that the company has focused its growth efforts on the expansion of its overall portfolio of products and applications.
In 2012, Facebook acquired visual content-sharing app Instagram, which has been pointed to as crucial to the company's success.
But with decelerating user growth, falling Page post engagement, and a decreasing number of website visits -- is staying afloat the most Facebook can ask for?
Or, does Facebook have a chance to continue growing -- and if so, where should those growth efforts be focused?
One might point to emerging technology, like virtual reality (VR), which while slow to catch on as a consumer hit, has received investments from Facebook -- including its Oculus VR headsets.
The company's annual VR conference, Oculus Connect, is scheduled to take place next month, where the company is expected to announce new investments in and product releases around this technology.
But where many -- including HubSpot VP of Marketing Jon Dick -- believe Facebook should focus its growth efforts, is on further diversification and monetization of apps.
"If I was Facebook, I would care so much more about growing my apps, than growing my .com traffic," says Dick. "The thing it needs to stress about, from a valuation perspective, is that its desktop advertising products are well established -- which could put pressure on its revenue while it figures out monetization of messaging."
Earlier this month, Facebook began to launch monetization channels within messaging platform WhatsApp, including ways for users to connect and communicate with businesses.
Source: WhatsApp
"Facebook's strategy is to get as much of the world as possible communicating through its apps," Dick says. "And between Instagram, Messenger, and WhatsApp, it's working."