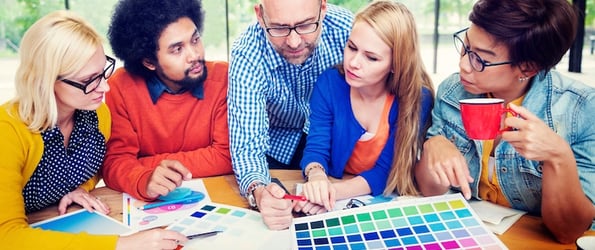 We all know visual marketing works. Visual content is 40X more likely to get shared on social media than other types of content. Not to mention, infographics are Liked or shared on social media 3X more than any other type of content.
The problem is, it can be hard to actually create these visuals -- especially when you're a small marketing team with too much to do and no designer on hand.
So when it comes to creating a cohesive set of campaign visuals -- from Twitter graphics to blog images -- what's a marketer to do?
Well, to make your life easier, we worked with Canva to put together the ultimate set of 195+ design templates for every visual marketing need.
There are 10 visual design types and multiple themes that are carried through each design type, making it easy for you to quickly spin up a visual marketing campaign across multiple channels.
This set of 195+ designs includes:
Infographics templates
Facebook, Twitter, and Pinterest templates
Facebook, LinkedIn, and Twitter cover photo templates

Email header templates

Blog featured image templates
Ready to take your visual marketing to the next level this year? Get your 195+ design templates from HubSpot & Canva today.