Just over a year ago, my business partner and I bet the future and success of our company on content marketing. We dismissed our sales team and put all our efforts into SEO and content.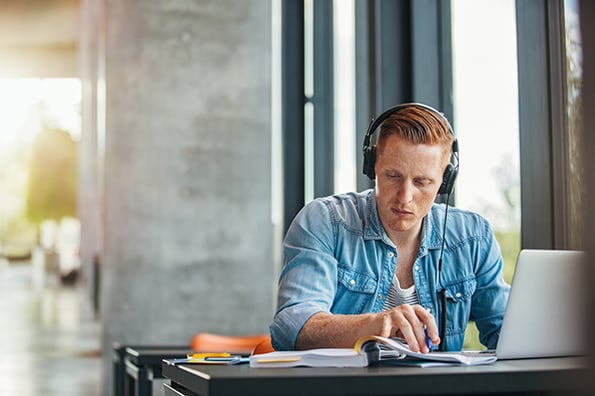 As an engineer, I get the technical aspects of this process. I can use SEO tools to identify opportunities, I understand why links are important, and I can follow the link building process. But I'm not a professional writer and no one else on our team is either.
How were we going to create compelling content as a bunch of amateur writers?
Luckily, we discovered content frameworks.
What is a content framework?
A content framework is a basic system that guides you through the content creation process. It structures your article in a way that effectively presents your content's insights.
Over the past year, we've explored seven different content frameworks. During this time, we've skyrocketed our organic traffic by more than 1,000% and ranked on the first page of Google for a lot of highly competitive search terms.
In this article, I'll describe our experiences with each framework, the pros and cons of each one, my personal tips for success, and which frameworks worked best for us.
Let's dive in.
1) Standard List Post
Everyone loves a good listicle. A standard list post will usually contain a short introduction, the list items, and finally a brief conclusion. The list elements will simply link to other sites or summarize the topic.
Positives
One of the biggest pros of a standard list post is that they're easy to write. You don't need to be a gifted wordsmith to put together a great listicle.
For us, listicles and the expanded-list post (covered below) have been some of our most successful pieces of content.
Negatives
If there are a lot of other listicles covering your topic, it may take some work (and time) for your list post to rise to the top of Google.
Pro Tip
Implement tactics like the Skyscraper Technique and Ego Bait in your list posts. If your list is longer, more comprehensive, and beautifully designed, it'll overshadow all the other lists about your topic.
2) Expanded-List Post
The expanded-list post, coined by Brian Dean of Backlinko, is an adaption of the standard list post. Like I mentioned before, there's a ton of list posts on the web. How do you make yours stand out from the crowd?
Instead of listing a bunch of topics or links, the expanded-list post goes beyond a standard list post and take a deep dive into each item.
In the eyes of Google and your readers, these lists are rich with insights.
Positives
This has definitely been our most successful content framework. Our expanded list posts consistently rank on the first page of Google.
Expanded-list posts will usually be long-form content pieces, which Google prefers to show readers. Also, in comparison to competing list posts, the expanded-list post will be much more comprehensive, providing more value to your audience.
Negatives
Producing a stellar expanded-list post requires a significant amount of work.
For example, it took us multiple weeks just to collect the data for one of our posts about the best business apps.
It was worth it, though. Google ranks the post third or higher for number of competitive keywords.
Designing and organizing expanded-list posts may require more time too. You might need to group elements by category and provide jump links to different sections of the content. This will make your content more digestible.
Pro Tip
Similar to the Standard List Post pro tip, you want your article to be more in-depth and better than everyone else's. So take your time when you design and organize the post. You need to make sure that your readers can easily find the information they're looking for.
3) Go-to Guidebook
A Go-to Guidebook is a curated list of the top posts about a particular topic.
The biggest difference between this content framework and the list-type frameworks is that a go-to guidebook is normally organized like a book, with brief introductions to each sub-topic and links to the best content available around those topics.
Positives
This is one of the easiest types of content to produce. Even a complete amateur like myself can create a great go-to guidebook. You really don't need to write that much.
It's also a great way to re-purpose the best content that's already available. All you have to do is source and organize the content.
Negatives
Since you're promoting other people's content with your go-to guidebook, the original authors should have an incentive to share and promote your piece. Unfortunately, they may not always care to promote it.
You also might have to curate content that isn't fresh. We've managed to get posts in this style to rank, but it took a lot of research and work.
Pro Tip
Use graphics in your go-to guidebook to make it more visually appealing. The go-to guidebook consists of short paragraphs, so adding vivid pictures can make it feel like a real book.
4) How-to Guide
A how-to guide is a content framework where you explain how to use a product or perform a task. It's much more focused than a go-to guidebook, so you have to rely on your own research or knowledge to create it.
Positives
Google generally loves it when your content can answer a question or solve a problem. And the how-to guide is a great way to provide value to your audience. So far, almost all our guides receive consistent organic traffic without us having to build a ton of backlinks.
If you can effectively optimize for search engines, Google might highlight your guide in the featured snippet, like the screenshot below.
By optimizing our "How to Post a Job on Craigslist Guide" to rank for the snippet, Google ranked it first. And we didn't even have to build a single backlink.
Negatives
How-to guides require significant time and subject matter expertise to produce. You'll have to write more than you would for any other framework.
Pro-Tip
Clarify all of your guide's takeaways. Even if it's an obvious step or detail, just spell it out and make your content easy for people to understand. What is obvious to you might not be obvious to your audience.
5) Expert Roundup
An expert roundup is a collection of quotes or short interviews with influential people in your industry. You basically reach out to a bunch of experts, ask them specific questions, and compile their answers into an article.
To do this effectively, you'll need to grasp a few nuances, but the great thing is that the experts you interview will write most of the content for you.
Positives
Once you've collected your experts' responses, you can easily produce a really unique and great piece of long-form content.
Another big advantage of an expert roundup post is that your contributors will have an incentive to promote the article to their own audiences.
Our most successful roundup was about remote work. The article has over 100 backlinks, and most of the initial links came from the article's contributors. This also helped us form relationships with a lot of industry experts, created other blogging opportunities, and piqued the interest of mainstream writers in our stance on remote work.
Negatives
While creating an expert round up post might not take much work, collecting your experts' contact information and gathering their responses can be a handful, especially if it's your first time doing it.
Your next roundups will be easier since you can interview some of the same experts again. But there will be a steep hill to climb during your first go-around.
Another significant con is that you're depending on your influencers' schedules to complete your piece. Compared to writing your own piece, you'll definitely have less control over an expert roundup post's production time.
Pro Tip
Take time to craft your questions because you'll only have one shot to interview most experts. If your questions are clear and straightforward, they'll be more likely to participate.
6) Interview-Style Post
With this framework, you simply interview an expert on the topic you want to cover and turn the interview into an article. This is more of a journalistic approach to content creation.
Positives
After you conduct the interview, the article doesn't require a lot of writing. The expert you interviewed can also potentially be asked to promote the article on their own social media channels and networks. And since you're showing how an expert tackles a certain topic, your post will be unique and compelling.
Interviews provide an opportunity to produce content across multiple mediums. For example, we now interview small business owners and feature them in our podcast, our blog, and -- down the road -- in our own book.
An interview can be very insightful, so there's a lot of opportunity for re-purposing it into multiple content formats.
Negatives
When we first tried this approach, we ran into a lot of issues scheduling the interviews. We also struggled to convince the experts to promote our content to their fans.
After our initial attempts, we actually thought the time investment wasn't worth it anymore, but we tried out the approach again and have seen some success.
Pro Tip
Interview micro-influencers in the industry you're covering. They'll be more willing to promote your article, where a huge celebrity will have less of an incentive to help you out.
7) Infographics
Nowadays, infographics are very popular. They're unique and engaging because they visualize data sets to tell a compelling stories.
Positives
According to Massplanner, infographics are liked and shared on social media three times more than any other type of content. You can easily spread awareness for your infographics by sharing them on Pinterest, Visual.ly, and the Infographic Directory.
You can also reach out to the sources you cited in your infographic and ask them to promote it.
Negatives
You'll need some graphic design chops to craft a great infographic. Or you can pay someone to do it. Tools like Venngage can help you create your own infographic, but these tools' capabilities are somewhat limited, so the graphic could look a little generic.
The infographic market is also over-saturated. There are some really great infographics out there, but there's loads of them that don't do anything except collect internet dust.
Our track record with infographics hasn't been great. None of our infographics have ranked that well on Google.
In terms of social shares, our Snapchat marketing infographic has performed the best, with over 800 pins on Pinterest. Its search value is still low, though
Pro Tip
When you create your infographic, make sure to breakdown the graphic's content in your introduction.
Google can't crawl your graphic, so you need text to explain your piece's premise. This is the only way Google can truly know what your article is about.
Final Thoughts
As amateur writers, we rely heavily on the structure of existing content frameworks. They help us efficiently produce quality content and massively boost our search presence.
We've experienced consistent success with expanded-list posts, how-to guides, and expert roundups. Each of these frameworks help us create rich pieces of long-form content that provide a lot of value to our readers.
For us, these three frameworks provide the most benefits relative to how long it takes to create them. You could experience differently depending on your skill set and industry.