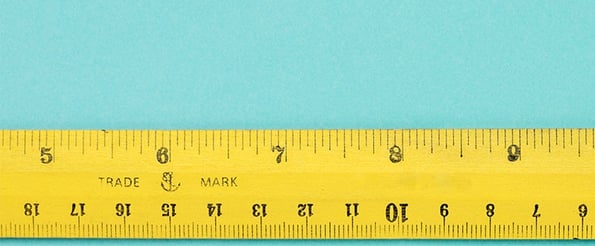 Your school has already been publishing some content to start capturing email addresses from potential students and parents. Perhaps you're even seeing a boost in enrollment already. It's working! It must be working – right?
The beauty of digital marketing is you can actually connect the dots all the way through your enrollment funnel. You can discover where it's strong and where it's weak. If you're seeing enrollment numbers go up — that's great. But you still don't want to leave success to chance. You want to know what's happening at each stage of your enrollment funnel. You want to plug the leaks, and fix the broken connections — before your lose momentum.
Breaking Down the Enrollment Funnel
Your enrollment funnel is made up of five stages. Prospects are people visiting your school's blog, website, or social media pages. Leads are prospects who have made themselves known to you. They downloaded a special report and provided their email address. Or perhaps they liked your Facebook page. This is the top of your funnel. You're getting people's attention.
Not getting enough traffic yet? Check our our ebook, SEO Do's and Don't for Schools >>
In the middle of your funnel, you have inquiries, people who have actively reached out to some part of your school. These leads have signed up for a campus tour, or sent Admissions a question, or requested a meeting with an academic counselor. Their interest in your school is growing. They're narrowing their focus. The more inquiries a lead makes, the more certain you can be that your school will make it to their short list.
Last is that slim percentage of prospects who ultimately apply to your school and, if accepted, then enroll. The bottom of the funnel is where you 'close the deal.' DePaul University in Chicago shared its rate of return through to matriculation in 2014 – less than 1%. For a school that brings in 2,500 students with each enrollment class, that means they start with 300,000 leads.
The only way to find your funnel's weak points is to first look at the numbers.
Identifying and Fixing Your Funnel's Leaks
A healthy funnel is in large part about the numbers. There's definitely a "quality" component too. But even that will only get revealed by first looking at the numbers.
You should already have some target numbers set for each stage. If you don't, you can still look at the numbers as they are in your funnel. However, you won't know if you're on track to meet your enrollment goals without having set them in the first place. So go set some goals!
The clue to look for is large swings in numbers between stages.
Let's Start at the Top with Prospects
In digital terms, you can measure this as traffic to your website or school's blogs. If you're not generating enough traffic, you're putting the rest of the marketing funnel and admissions team under a lot of pressure to squeeze out a full enrollment class from a smaller than desired pool of prospects.
If your site visits are low, perhaps you need more content geared toward someone who is starting to wonder about what school is like, or what to consider when choosing a school. Are you putting out enough content that answers the questions of people beginning their research? Is it closely tailored to speak to your personas?
If you think the topics are strong, then it may be a distribution issue. Do you merely publish a blog post and hope people find it? Take a look at your social media and paid advertising programs to see where they can promote your top of the funnel content better. Are you on the right social media channels? Are you posting the kind of information your personas want? Are you responding to people on those channels in a timely manner? Are you making it fun? Are you being helpful?
Mid-Funnel Problems
1) First mid-funnel problem: the email addresses aren't coming in.
Let's say you're getting good traffic, but nobody is downloading your premium, gated content. Not good: you're not collecting email addresses. If your premium content downloads are low, then you're not gating the right content. Or perhaps the titles aren't the most appealing.
"You gotta give to get." You have to give away a lot of great content to attract prospects. To turn them into leads, you need to make them an offer of content that's irresistible. Say, a report on starting salary averages for common jobs that your graduates have been successful in finding a match for their skills, knowledge, and passions. Or a checklist of "10 things you need to know about any school's graphic arts program" before you apply. Meaty content. Rich content.
Take a closer look at your gated content that's converting poorly to determine if the topic isn't right or your headline isn't doing it justice. It could be that you're asking for too much information on the download form. You can use progressive profiling to start by just asking for a name and email. Once you turn a prospect into a lead and get their email address in your database, you can gather more intel on them when they download future content.
In fact, this is one spot where you can identify some quality issues behind the numbers. If you see that people who downloaded a certain piece of content don't return to download more, that may be a flag that this piece of content needs to be reworked.
2) Second mid-funnel problem: 'One-and Done' Downloaders
If people are generally only downloading one or two pieces of your content and then disappearing, this drop-off will show up in the difference between the number of leads vs. inquiries. It's usually not any one piece of content that's not working. It's more likely that not many of your leads are taking a more pro-active step to contact your school.
In this case, you should look at your lead nurturing process (we've got a guide to help here). Are you offering enough content and calls-to-action (CTAs) that gently nudge leads down the funnel. Do you have email drip campaigns that share alumni videos with a CTA to schedule a call with an admissions counselor or current student ambassador?
Your nurture emails need the right CTAs that give them impetus and opportunity to make a pro-active inquiry. Analyze all your CTAs in emails and reports that are intended to move the lead along, first to inquiry then on to application. Which ones are working better than others? Learn from what works; discard what doesn't.
Don't Forget the Last Mile
Do your funnel numbers drop off after the application gets downloaded? Don't ignore this critical last mile.
Continue nurturing potential applicants with informative emails, posts, and other content that warms them up for admissions. Make sure you're passing along all the great intel you've gathered on applicant to Admissions so they can approach him in the most effective way. Even after acceptance, both Marketing and Admissions can keep the nurturing going until enrollment.
At HubSpot, we call all this the waterfall. A strong flow of traffic should cascade down through each stage of the funnel to meet your enrollment goal. Obviously there's fall off the farther you get down the funnel. But find the points in your funnel where numbers nose dive. Those are your leaks. Now — go fix 'em.