Two weeks ago, when I sat down to write my first blog post at HubSpot, I was determined to make it shine. Perfection was the only option.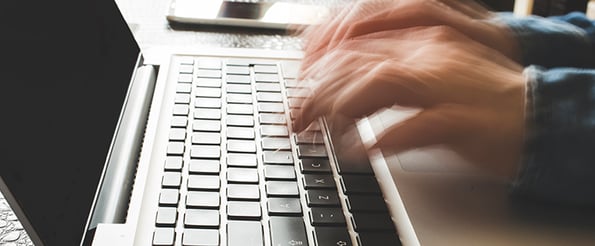 So I filtered each word through dozens of thesaurus searches, selecting only the most dazzling ones for my article.
Six hours later, my blog post was gleaming. I felt great about it. But before I could close my laptop and pack up, a number at the bottom of my document jolted me sideways.
I had written 300 words. That's only 50 words an hour.
I realized I barely bit into my post. How was I going to finish it on time?
I'm sure you've experienced similar days. Writing is hard. It takes time to craft compelling content. But that doesn't mean it's impossible to write faster.
This infographic from Enchanting Marketing will help you speed up your writing with 12 hacks you can use today, like the pomodoro technique or Ernest Hemingway's "bridge to tomorrow".
Henneke Duistermaat, who created this infographic, read countless productivity and writing books to learn these hacks, and she's mastered each one to slash hours off the time spent on her own blog posts.
So if you want to learn the best habits and mindsets to adopt for cranking out quality copy, then check out the following infographic.
Happy (fast) writing!