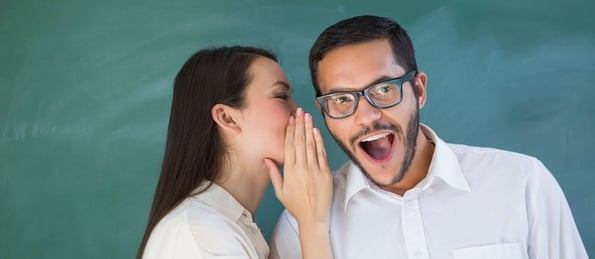 97% of marketers believe in the power of content marketing, according to our recent study of content marketing trends in Europe. With 71% of European marketers creating more content this year than in 2014, it's clear that content as a strategy to reach audiences remains powerful and continues to grow.
However, with marketers increasing their publishing volume, it's likely that your target audience is starting to feel bombarded with content.
And if you're wondering what you can do to continue to increase the volume of traffic and leads to your website, you're not alone.
More than half of the marketers we surveyed told us that their biggest challenge was defining the right content and identifying the right influencers to build and grow their audience. And today, we're here to tell you about a tactic you may not have heard about yet that can help you do just that.
Enter influencer marketing.
Did you know that just 3% of people generate 90% of the impact online? By leveraging this small pool of influential people to promote your content, you can grow your audience, generate more traffic and leads, and even break into new markets.
In this brand new ebook from HubSpot and Traackr, we've documented how to:
Identify the right influencers
Leverage influencers in your content
Perform effective outreach
Nurture the relationships
And measure success
Download your free copy today ... unless you're happy with stagnant traffic and lead flow.