"Unriddled" is HubSpot's weekly digest of the tech headlines you need to know. We give you the top tech stories in a quick, scannable way and break it all down. It's tech news: explained.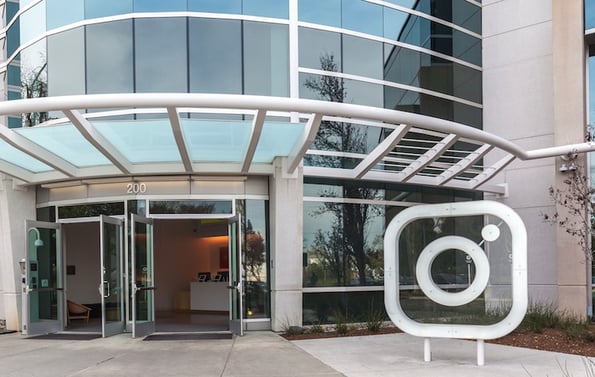 Unriddled: The Tech News You Need
1. A former Facebook executive is taking the lead at Instagram.
Following the departure last week of its co-founders Kevin Systrom and Mike Krieger, Instagram announced that Adam Mosseri -- the company's current VP of product -- will be assuming the role of "Head of Instagram." Because the title is somewhat ambiguous, Instagram's official statement noted that in his new role, Mosseri will "oversee all functions of the business and will recruit a new executive team including a head of engineering, head of product, and head of operations." Read full statement >>
Humbled and excited by the new role leading Instagram, thank you @Kevin @Mikeyk for all you've done. https://t.co/ViVQUI5z8i

— Adam Mosseri (@mosseri) October 1, 2018
2. Amazon has raised its minimum wage for all U.S. employees to $15/hour.
Early Tuesday morning, Amazon announced that the minimum wage for all 350,000 of its U.S. workers -- which applies to all full-time, temporary, and seasonal employees within the company's warehouse and customer service teams -- is now $15/hour. The new minimum wage will also apply to U.S. Whole Foods workers (which is owned by Amazon), and takes effect November 1. The announcement comes after harsh criticism from many, including some U.S. lawmakers, and has left some saying that while the raise is a step in the right direction, it's still not enough. Read full statement >>
3. Meanwhile, Amazon is trying another type of brick-and-mortar experience.
Amazon opened Amazon 4-star last week: a new brick-and-mortar retail location that only sells items rated 4 stars and above on Amazon, are top sellers, or what the company describes as "is new and trending on Amazon.com." The store, located in New York's SoHo neighborhood, is a successor to Amazon Go, the company's small chain of cashier-less stores. Read full statement >>
Amazon 4-star opens tomorrow in the SoHo neighborhood of #NYC – check out a sneak peek of the store here: https://t.co/tA2G8zI5OK pic.twitter.com/UYD0UeEkA5

— Amazon News (@amazonnews) September 26, 2018
4. A new California law might require bots to announce themselves.
Last Friday, California Governor Jerry Brown signed a bill that will ban automated social media accounts -- a.k.a., bots -- from posing as actual people, particularly when selling something or posting election-related content. While bot accounts are still allowed to exist and interact with other users, the bill also dictates that they must be labeled as such, and that "the disclosure ... shall be clear, conspicuous, and reasonably designed to inform persons with whom the bot communicates or interacts that it is a bot." Read full story >>
5. Up to 90 million Facebook users may have had their accounts compromised as a result of a site hack.
Facebook's data breach last week exploited three separate bugs on the site, which caused a sequence of events that ultimately led to hackers being able to use Facebook -- and other third-party sites -- as the compromised user. It's a story that has left many confused, in part because Facebook itself says it doesn't have much information about the extent of the attack. Here's our breakdown of what happened, and how it's impacted public perception. Read full story >>
6. The future of VR is kind of scary -- but it doesn't have to be.
On the heels of Oculus Connect -- Facebook's annual virtual reality (VR) conference -- we reflect on the somewhat frightening future of VR, should the technology ever go mainstream. But it's not all bad news. A new Oculus VR headset, for example, has actually proven to be a positive experience for some, with strong potential for good use cases in healthcare, education, and more. Read full story >>
That's all for today. Until next week, feel free to weigh in on Twitter to ask us your tech news questions, or to let us know what kind of events and topics you'd like us to cover.