In December 2018, Netflix viewers were introduced to the platform's first interactive film, Black Mirror: Bandersnatch.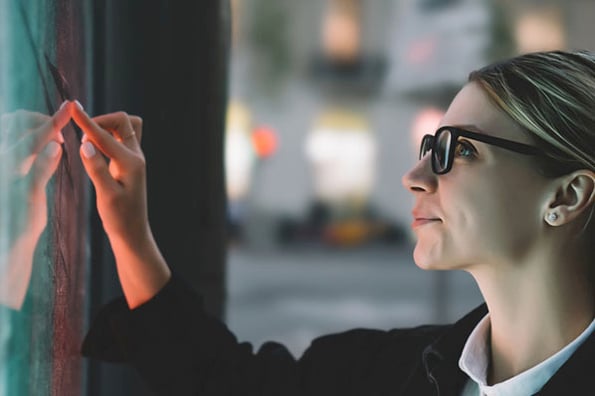 Bandersnatch followed a character named Stefan, a tormented game developer who was forced to make a number of simple and tough decisions to release a video game.
Each time Stefan had to make a decision -- such as eating Sugar Puffs or Frosties for breakfast -- two options would appear on the screen. Stefan's fate was then in the Netflix viewers' hands as they could choose what happened next.
The choose-your-own-adventure film -- which allowed viewers to go down one of nearly one trillion paths based on their choices -- was a viral hit.
Bandersnatch generated a ton of buzz on social media for Netflix, and the streaming giant was also able to use data from the decisions viewers selected. At one point, the streaming site released data to show which choices users commonly made.
Since Bandersnatch's success, the entertainment industry and brands have continued to jump on the interactive content bandwagon with high-priced AR/VR and even video-game based campaigns.
But, as a small or medium-sized business marketer who isn't ready to dabble in AR/VR just yet, you might be wondering, "Is interactive content really worth its price?"
Yes, interactive content is highly engaging, attracts customers, and provides value. But, you don't necessarily need expertise in emerging technology to leverage it.
Below are 21 stats that highlight how interactive content is growing, the benefits it provides for brands, emerging interactive marketing technology, and a few of the most effective content types that marketers are using today.
21 Interactive Content Stats to Know
General Interactive Content Stats
Interactive Content Types
Quizzes, Polls, and Interactive Infographics
Interactive Videos, AR, and VR
Testing the Waters With Interactive Content
If you're primarily used to creating static content, wrapping your mind around how to make your branding more interactive can feel overwhelming.

Luckily, in 2020, you don't need to be an AR expert or a coder to test the waters with low-cost interactive content. For example, you could leverage Instagram or Facebook Stories to poll or quiz your audiences, use an online quiz creator to generate an assessment for your website, or plan a live stream on a social platform that allows you to ask an expert questions from those who are commenting on it.
For a few great examples of how brands are getting interactive, check out this blog post. Ready to get started with your own content? Here are a few easy-to-use tools that can help you.