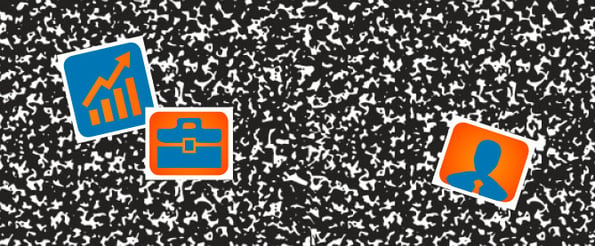 Technology never stops changing -- and that means marketers shouldn't either. Working in marketing now requires an evolved skillset, generally rooted in technology, to take advantage of the latest and greatest trends.
But what if today's marketers aren't keeping pace with the skills they need to do their jobs well? Or what if the skills that marketing departments are hiring for aren't actually the skills listed in marketers' LinkedIn profiles? Could there be a potential disconnect between marketing departments and the marketers who are applying for jobs?
To help answer these questions, HubSpot and LinkedIn created The Marketing Skills Handbook: A Deep Dive Into Today's Most In-Demand Marketing Jobs. This handbook examines recruiting data and marketer profiles from 2013-2015 on LinkedIn's own platform. We were curious about factors such as skills that were currently listed on marketers' profiles, skills recruiters were actually searching for, today's most popular job titles, seniority, education level, and more.
Here's a sneak peek of what you might find inside the handbook:
Additionally, you'll find these key takeaways:
Marketers have an opportunity to better promote and/or build the marketing skills companies are currently looking for.
SEO/SEM is the top marketing skill desired by marketing departments.
Marketers are overemphasizing social media skills in their profiles.
The CMO, digital marketing manager, and brand ambassador titles are increasingly common, and the rise of these titles indicates an increase in the marketing department's importance.
As marketing grows more complex, skill certifications from companies (such as Google and HubSpot) will grow more important.
So just how aligned are companies and the marketers who want to work for them? And what does it say about the future of marketing? Download The Marketing Skills Handbook: A Deep Dive Into Today's Most In-Demand Marketing Jobs find out.