On some days, it feels like I communicate with more people on messaging apps than I do in person.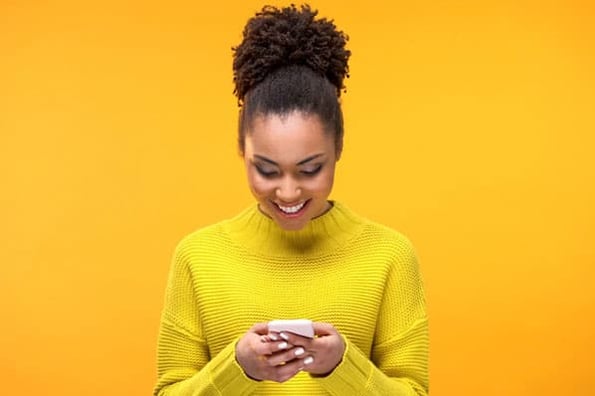 When I'm at work, I'll use our office's instant messaging tools to chat with my colleagues. When I get home, I'm sending goofy messages on Snapchat. When I need to have an in-depth conversation with a loved one. I use Facebook Messenger. And, if I want to reconnect to a far-away friend, I'll use WhatsApp for a global video chat.
By now, you've probably used many of these popular messaging apps yourself. As an individual, you might love how they help us stay connected to our loved ones.
But -- as a smart marketer -- you're probably wondering how you can interact with each major messaging app's growing audience.
The truth is, mobile message marketing works -- and it's not new. While many marketers started out by sending simple SMS messages to their prospects, mobile marketing has greatly evolved. Brands can now pick a platform with an audience that matches their own and leverage it for even more in-depth campaigns.
The growing trend of using mobile messaging apps for marketing makes sense. According to a Facebook survey on messaging app use, more than half of the participants preferred to message a brand on one of their messaging apps rather than calling them.
Currently, businesses are heavily using apps like Facebook Messenger and WhatsApp. They've also dabbled in more niche apps like Snapchat. But, with all the messaging platforms out there, you might be wondering, "Which one is right for me?"
To help you determine which apps to use in your mobile messaging campaigns, here's a list of 43 helpful stats to know.
General Messaging App Stats
WhatsApp Stats
Facebook Messenger Stats
WeChat
Snapchat Stats
Navigating Messaging Apps for Marketing
As you choose an app to leverage in your messaging strategy, make sure the platform's global and age demographics are in line with your target audience. For example, while Facebook Messenger is a great tool to use if you're targeting U.S. millennials, WhatsApp might be of interest to you if you're looking to step into a global strategy.
To help you pick the right app or apps, think about your buyer persona. Where are they from? What are they most interested in? And, why would they choose to interact with your brand on a platform? As you answer these questions, you can develop a deeper understanding of which platforms and messaging strategies are right for you.
To learn more about the platforms discussed, check out these posts which highlight the marketing benefits of WhatsApp, Facebook Messenger, Snapchat, and WeChat.
Want to learn more about general messaging-based marketing strategies? Click here.