I've always been obsessed with content – how its message has the ability to inspire,
educate, motivate, and drive people to take action, whatever that action may be. Early on in my career – dating back to 2010 when Google Analytics still let you view keywords that led to organic website visits – I sold enterprise-level search engine marketing services for a small startup in my hometown of Charlottesville, VA. I loved it. Not only did I learn the ins and outs of how search engines operate, but most importantly, I noticed a trend that seemed to plague the majority of folks I talked to: people had issues creating valuable content on a consistent basis. This poses an obvious issue to those who aspire to be found online through non-paid search, as you need content to be successful.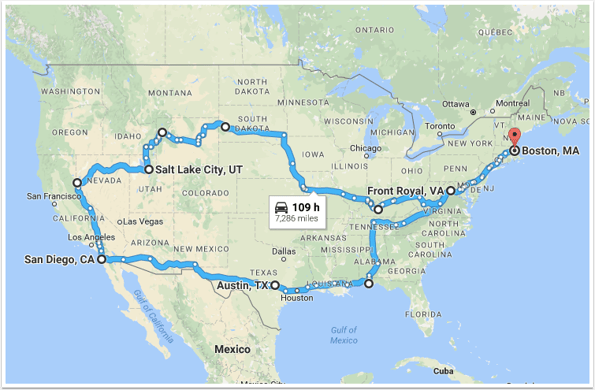 Once I learned this, I was hooked. It became my life's mission to help people effectively tell their brand's story in a way that attracted and engaged their ideal audience. This led to me managing content strategy for a range of companies over the course of five years, from small businesses to Fortune 100 companies. I had failures, I had successes, but most importantly, I learned a lot and developed an understanding of how to start and grow an efficient and effective content process.
To keep it short: tactics come and go, but having a foundation is what will get you through the ups and downs of being a successful content marketer.
Currently, I'm the Content Professor for the HubSpot Academy. This is a perfect position for me as I'm able to spend the majority of my time digging deeper into research and performing tests to solve this fundamental issue that plagues many business – creating valuable content on a consistent basis. It should go without saying that I'm very passionate about what I do.

Over the past year, I've:
had countless hours of content marketing conversations with anyone interested in the subject
created and launched HubSpot's Content Marketing Certification
created a beginner's guide to applying content marketing to your business
hosted various content creation training sessions
performed multiple tests to learn more about what works, what doesn't, and why when it comes to content creation.
And while there's a lot that still needs to be done on this front, I've reached a milestone in this journey and one that is a significant step in the right direction.
I've identified a content creation process that helps small to large businesses across many different industries make sense of short-term content tasks (i.e. blogging, videos, etc.) that have the ability to grow into long-term content goals (i.e. business-aligned content that completes a successful buyer's journey experience for your buyer persona(s)).
How do I know this? Well, I've been working with businesses that span many different industries – I even put my lifestyle brand (Wild We Wander, which helps inspire and educate people to live an alternative lifestlye) through the process. If you produce or manage content, then this process can bring value to your business.
In an effort to educate and inspire the world to create more effective content, I'm heading out on the road with my wife, Ariele, in our Airstream and DIY truck camper to travel 7,000+ miles over the next 100 days to perform a series of transformation workshops at various HubSpot User Groups across America. I'll also be meeting up with content marketers along the travel path to continue developing a solution for creating an effective content strategy (#neversettle #alwaysbelearning), which is the subject of my INBOUND Training Day on September 25, 2017.
Click here to learn more about and register for the content creation workshop.
If you're curious and want a tour of our full-time adventure fleet, then check out the video below.
I'll be documenting the journey on twitter using #unboundinbounder. Why this hashtag? Content and I share the same passion – being unbound and without limit. If you have any content advice, questions, inspiration, etc., then please join the conversation using the hashtag – we're all in this together.
Ramble on!