More than likely, your company's social media strategy revolves primarily around Facebook, Instagram, and Twitter. Perhaps, if you're trying to attract a younger demographic, you use Snapchat, too.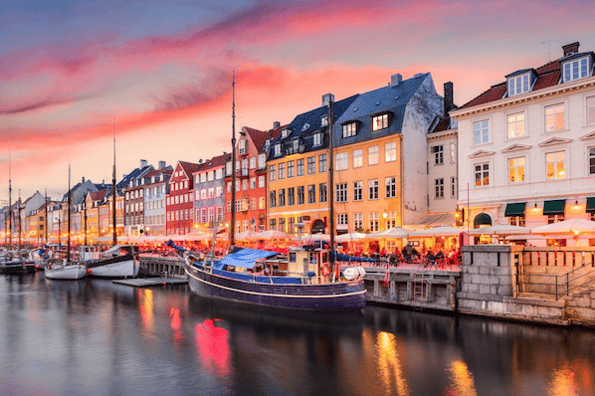 But sticking to those platforms alone could mean a major missed opportunity -- Pinterest.
Pinterest now attracts 150 million people per month. Additionally, its growth supersedes traditional social network success stories -- millennial use of Pinterest in particular has increased more than any other social network, even Snapchat.
There are a few categories that people often turn to Pinterest for before looking anywhere else -- hairstyles, for instance, or healthy dinner recipes. Additionally, if you search "Motivational quotes" and then click "Images" on Google, you'll find yourself bombarded with a myriad of intricately designed quotes from Pinterest's website.
In short, there are certain topics that do exceptionally well on Pinterest, and it's critical you know which categories those are, so you can enact a brand strategy that enables your business to find success on the platform.
Keep reading to learn the seven most popular Pinterest Categories of 2019, and which ones your business should pin to.
Pinterest Categories
1. Travel
Whether you're looking for a tourist-free island to visit or need fall weekend getaway ideas, it makes sense you'd start with Pinterest. And, in fact, most people do -- two times more travelers use Pinterest vs. top online travel agency sites.
On Pinterest, Travel + Leisure has 7.3 million monthly viewers, and the Travel Channel has 2.9 million monthly viewers. Whether you're a travel agent or blogger, you can likely attract a good deal of brand awareness by posting envy-inducing images of faraway destinations on the site.
2. Health and wellness
One of Pinterest's most popular categories in 2019 can likely be attributed, at least in part, to the new buzz around self care, the success of boutique fitness studios like SoulCycle, and the rising popularity on Instagram of hashtags like #healthyliving. Whether a user is searching for organic smoothie recipes, yoga clothing, or weight-lifting exercises, Pinterest is a viable opportunity to showcase your products or services related to health and wellness. In fact, the search for "healthy habits" increased on Pinterest within the last year by almost 500%.
3. DIY home renovation projects
In 2018, 83% of home-related searches on Pinterest were "day-to-day DIY projects". Nowadays -- perhaps in part due to the rising popularity of HGTV shows, which prove how minor adjustments on a home can have major impact -- people are more inclined to make home improvements themselves, and turn to Pinterest for home décor inspiration. If you're in the business of interior design or home renovations, you might consider posting design tips, color themes, or simple DIY projects on Pinterest.
4. Women's style
If you own a retail boutique or design your own clothes, it's critical you take advantage of Pinterest's audience -- which, while there are increasing sign-ups from men, is still primarily women. For instance, Jo-Lynne Shane, a lifestyle and fashion blogger, took advantage of Pinterest to promote her brand by creating a "30 Days of Fall Fashion" special series of posts. She found her traffic quickly doubled, and she now has 5.9 million monthly viewers on Pinterest. From tortoise earrings (+679% in search volume in 2019) to biker shorts (+1323%), it's undeniable women's fashion is still as relevant on Pinterest as ever.
5. Beauty
I, like many of my friends, research all my new hairstyles on Pinterest before entering a hair salon. If you're a hairstylist, makeup artist, or manicurist, then, it's a major missed opportunity not to post photos of your clients' before-and-after shots on Pinterest. Additionally, the Pinterest community is 2.4x more likely to experiment with different makeup vs. women on other platforms, and searches like "standout lip color" and "powder dip nails" increased by over 400% in the past year. Along with posting your own images, you might consider using Pinterest to keep up-to-date with trends in your industry, and see what type of looks clients could want in the future.
6. Food and drink
Sometimes, the easiest way to decide what you want to cook for dinner is to peruse images of recipes online -- which is why Pinterest is an incredibly popular avenue for food and drink-related content, with over 23 billion recipes and dining ideas posted. You'll find everything from food blogger's recipes to a restaurant's signature dish. If you work in the food industry, it's critical you use Pinterest as an opportunity to connect and engage with other foodies, and to share recipes (or find inspiration for yourself).
7. Motivational quotes
Type "Motivational quotes" into Google, and then click "Images". My guess is, plenty of your results come from Pinterest. And, while I'm willing to bet "motivational quotes" isn't your business in-and-of-itself, this is still an interesting opportunity for increased brand awareness.
For instance, let's say you've written a blog post about successful women in leadership positions. You might consider taking some of those women leadership quotes, and designing them on a template before posting them to Pinterest. Now, they're likely more easy-to-uncover in Google's Image Search, and could lead users back to your site. Additionally, offering fun, inspiring quotes is a good way to make your brand seem more helpful.
Most Popular Pinterest Categories
Travel
Health and wellness
DIY home renovation projects
Women's style
Beauty
Food and drink
Motivational quotes
Featured image courtesy of Refinery29.com