If you've ever planned an email marketing campaign, you might have wanted to pull your hair out at least once or twice.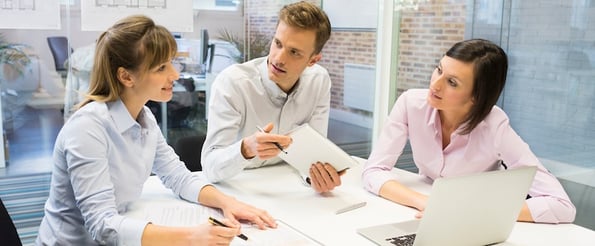 Maybe you didn't have enough time to properly segment your lists, so you knew your clickthrough rate was gonna totally suck.
Or you were planning several email campaigns at once, so keeping track of all the details for each was kind of like trying to juggle while skateboarding while accomplishing your 50-squats-a-day goal.
Sound familiar?

Email marketing requires a lot of attention to detail. Sometimes it's just plain tricky to stay organized, especially when you have so many tasks to keep track of and get done everyday -- email campaign planning being only one of them. Keep on reading to learn how you can get your email marketing organized.
We're committed to your privacy. HubSpot uses the information you provide to us to contact you about our relevant content, products, and services. You may unsubscribe from these communications at any time. For more information, check out our
Privacy Policy
.
Organizing Your Email Marketing Campaign Strategy
The best way to prevent mediocre email marketing is to get organized. When you're having difficulty managing all the moving parts of your email campaigns, it's hard to be proactive and strategic about what you send, which ultimately means your campaigns will be far less fruitful in terms of generating opens, clicks, and qualified leads.
The problem gets worse the more email campaigns you need to plan and send. To get organized here at HubSpot, our email marketers came up with what we think is a pretty neat email marketing planning template that helps us (and hopefully you, too) keep track of which emails you're sending to whom, the various A/B tests you're conducting, and the high-level results of each email you've sent. We use it as an all-in-one checklist, a calendar, and a communication tool.
Since it's based in Excel, you and your team can customize it and use it with HubSpot or any other email platform.
Let's explore how it works, shall we?
How to Plan Your Email Campaigns & Track Results
First, you'll want to go download your own copy of the template so you can follow along as we walk you through how it can help you be more strategic about what you're sending.
Once you've downloaded and opened your Email Marketing Planning Template in Excel, you'll notice it contains two tabs. The template itself, which we'll explore in this post, resides in the "Email Planning Template" tab.
You'll quickly discover that the Email Planning Template tab is divided into three sections: loading="lazy"
Email Planning (green cells)
Email Results Tracking (yellow cells)
A/B Testing Planning & Results (red cells)
Each of the three sections contains columns for the 18 details you should plan for or keep track of in the planning, testing, and results stages of email marketing, which I'll list in a second.
Keep Track of These 18 Details When Planning an Email Send
To make sure you've dotted all your i's and crossed all your t's before you press that irreversible "send" button, the planning template will help you think through the 18 details below.
Email Planning
This is where you'll record the logistics of each email, like when it's being sent out and who's sending it. Here's what you will record in this section:
1. Email Send Date: When does this email need to land in your prospects' inboxes? In the template, Column A contains the date of your email send.
2. Email Topic: What your email is about. Ex: New Ebook or Monthly Email Newsletter.
3. Owner: Who on your team is crafting this email?
4. Status: Ex: Not Started, In Progress, Ready to Test, Scheduled, Sent.
5. Subject Line: Which subject line are you going to use to entice recipients to open your email?
6. Email Draft Link: Copy and paste the link to your email draft here from your email software for you to keep track of or your team to review. Once the email is live, you can replace the draft link with a link to the live email
7. Send List: Name of your email list, such as "Corporate Executives Interested in Social Media Topics."
8. Suppression List(s): Names of lists you want to exclude from your send. Ex: "Unengaged Leads and/or Corporate Executives from SMBs."
Email Results Tracking
How did your email do? You'll record the results in this section.
1. Total Emails Sent: How many email addresses did you send your email to?
2. Total Emails Delivered: Of the email addresses you sent your email to, how many successfully landed in an inbox?
3. Total Emails Opened: Of the email addresses you sent your email to, how many were opened?
4. Total Clicks: How many unique individuals clicked a link in your email?
5. Deliverability: Automatically calculates Total Emails Delivered / Total Emails Sent. Above 95% is ideal, but hard to achieve if your list(s) are purchased. (And you shouldn't be purchasing lists in the first place.)
6. Open Rate: Automatically calculates Total Emails Opened / Total Emails Delivered. An open rate of 20% would mean that out of every 10 emails delivered, 2 were actually opened.
7. Clickthrough Rate: Automatically calculates the percent of recipients who clicked a link in your email out of total emails opened.
8. Leads Generated: How many new potential business contacts did you get from email recipients filing out the form on your landing page?
A/B Testing Planning & Results
There are numerous ways to A/B test your emails. You can test your subject lines, your image, your call-to-action layout, the placement of social sharing links and buttons ... pretty much any element you want. Here, you'll record the A/B test(s) you did on each email.
1. A/B Test Description - Describe any A/B test you're conducting with this email send and which metrics you'll be using to gauge success.
2. Summary of A/B Test Results - What were the results? Which variation won?
Customize the Template to Fit Your Needs
We realize not every company will send email the same way. We encourage you to customize the template however you see fit for your individual needs and your organization's goals.
Since frequency, timing, messaging, content, design, and other elements of email marketing will all vary, feel free to adjust the template by hiding certain columns if you don't need them (as shown below), or by adding in new ones we didn't account for.
You can also right-click on the "Email Planning Template" tab and select "Rename" to name the template after the current month.
Once a new month starts, you can duplicate the "Email Planning Template" tab by right clicking on it, selecting "Move or Copy," selecting the "Make Copy" checkmark, and then renaming the tab for the current month.
And Voilà!
With great planning and organization, you won't overlook major details, your team will be kept in the loop, you can better track your results, and -- because you've thought through all you need to when planning campaigns -- your emails perform better, too.
Editor's Note: This post was originally published in August 2014 and has been updated and for freshness, accuracy, and comprehensiveness.