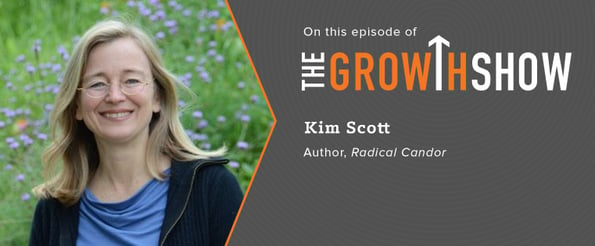 When was the last time you avoided giving valuable feedback because you didn't want to come across as mean?
We've all done it. We think we're being kind and merciful.
But, we aren't.
Turns out, this behavior can have drastic consequences at the office -- especially when you're managing a team.
In this episode of The Growth Show, Kim Scott, founder of Candor, Inc. and author who's previously worked with companies like Twitter, Apple, Google, and Dropbox, dives into her framework for radical candor, and explains why it can build better companies. She also gives tips for making a change in your own management style to have a happier, more successful team.
To listen to this episode in your browser, click the play button below, or click here to listen in your iTunes app.
Check out the latest recaps of The Growth Show episodes by clicking here.