In 2020, workplaces are embracing remote work options more than ever before.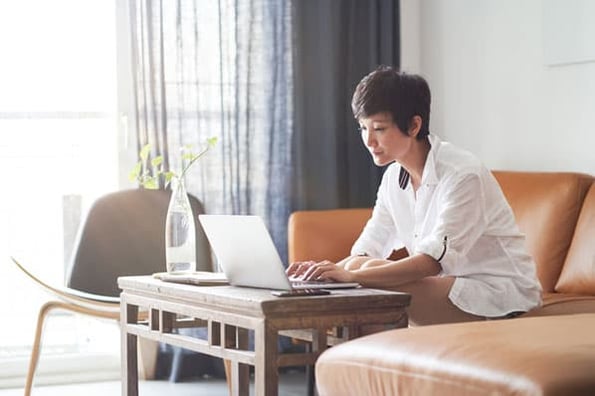 This is definitely apparent at HubSpot, where we have a quickly growing fleet of more than 300 full-time remote employees as well as partial remote options for those who work in our offices.
As someone who'd never really understood the perks of remote work, my time at HubSpot has allowed me to embrace this work style. While I primarily work in office, I usually spend one or two days a week working from home. During this time, I'm able to build out content strategies, take time for analytics reporting, and churn out hefty blog posts with limited interruption.
I'm not the only one who's discovered the benefits of working from home. In fact, nearly half of my incredibly talented team works from a different state. This enables them to live closer to their families or stay in a state they love without relocating for work. As a team, it enables the in-office employees to benefit from the diverse ideas of out-of-office colleagues that we wouldn't have had if our company didn't allow remote work.
But, despite the perks and countless remote work testimonials, the idea of remote work can seem scary at first. Like with any emerging work style, those who've had more traditional, in-office job experiences might feel skeptical about remote work.
This skepticism is understandable. As a manager, you may wonder what your employee is doing when you can't track them in person. As a job candidate applying for a remote role, you might worry about challenges such as communicating with your team or gaining valuable visibility.
While it's good to address concerns of remote work as a boss or prospective employee, it's also important to acknowledge that remote work isn't going away any time soon. If anything, it's expanding to more and more companies -- especially with the growth of fast-paced telecommuting technologies, such as direct messengers or video chat software.
In this blog post, I'll highlight 40 stats that you'll need to know as remote work becomes even more common in the future. These figures will give you an idea of how the work style is growing, why employees are taking advantage of it, the opportunities it can provide management, and even a few challenges linked to it.
40 Remote Work Stats to Know in 2021
Remote Workforce Size
Job Types of Remote Workers
Remote Work Growth
Recruiting and Job Retention
Remote Employee Productivity and Behaviors
Earnings and Benefits for Remote Work
Remote Work Challenges
Navigating Remote Opportunities
Whether you're considering your first remote role or hiring remote team members, it's important to keep the stats above in mind as the working world continues to evolve and embrace flexibility.
To learn more about how to be a successful remote employee, check out this blog post. For those interested in gaining visibility from home, we've also got a great list of tips from some of our own remote employees.
If you're a manager trying to cultivate a solid work culture that embraces your remote employees, here's a guide with more helpful advice.