Bill Macaitis knows something about growth. In his two years as Zendesk's top marketer, he helped take the company from venture-funded startup to an IPO resulting in a $1.7 billion market cap. When he led online marketing and operations at Salesforce, he helped grow revenues from $900M to $3 billion. Now, he's the CMO at Slack, the 17-month old messaging startup that's rumored already to be worth $2.76 billion.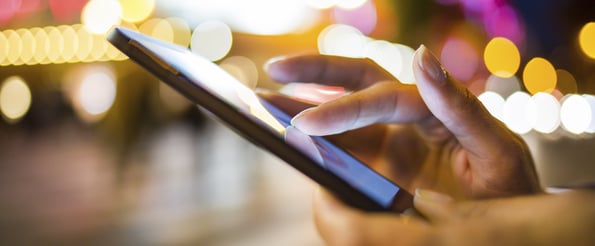 What's the secret to his latest company's growth? Ask him in three or four years.
Macaitis told The Growth Show host Mike Volpe that he doesn't necessarily know what's fueling Slack's rocket ship growth. And the answer might not become clear for years. If he had to guess, the Slack CMO suspects the company's obsession with its customers has something to do with it.
Prior to joining four months ago, Macaitis had "never seen a company that was that customer centric." Virtually every aspect of the business -- from the pricing (Slack only gets paid if people actually use the product), to the metrics it tracks (all gauging long-term customer satisfaction), to the organizational structure, to the relationship between customer feedback and product -- is centered on the customer.
"We don't care if we got the first sale. We don't care if the person stayed with us. We only care if they recommend us," said Macaitis. "It changes the entire mindset of the organization."
Slack's long-term mentality doesn't appear to be dampening its short-term performance. Nor has its willingness to walk away from large deals that the company fears may undermine user experience. Despite these self-imposed hurdles, Slack may just be the fastest-growing business application, ever.
After one year, Slack had already hit 500,000 users, 160,000 paid accounts, and a mind-boggling $12 million in annual recurring revenue (ARR). And its growth is only accelerating. Daily active users are increasing 5-7% each week, and the company is adding $1 million in ARR every 11 days.
Is Slack the definition of "hockey stick growth" because of its focus on the customer, or despite it? Listen to HubSpot CMO Mike Volpe talk marketing, growth, and SaaS metrics with Slack CMO Bill Macaitis and decide for yourself.