Snapchat has undoubtedly become a powerful advertising tool for marketers aiming to reach millennials and Gen Z — and for good reason.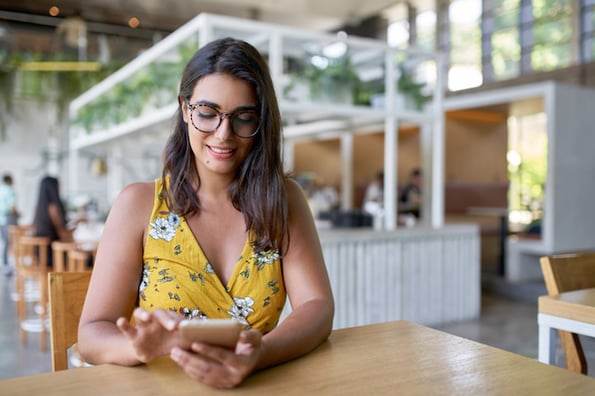 For one, Snapchat reaches 75% of millennials and Gen Z.
Additionally, Snapchatters are highly engaged on the platform. In fact, most users open the app 30 times per day.
All of which is to say: If you're looking to reach millennials or Gen Z'ers and you're not using Snapchat for Business, you could be missing out.
But that might sound easier said than done. How can you truly leverage the platform — typically used to send funny photos and videos to friends — to grow brand awareness and impact your company's bottom line?
Fortunately, there are plenty of ways to grow brand awareness and drive sales on Snapchat — with the help of engaging ad formats, intricate targeting, and plenty of access to creative tools and resources.
Here, I sat down with Evan Orenstein, Group Product Marketing Manager at Snapchat, to explore how you can expand your business' reach on one of the world's most popular social platforms.
Let's dive in.
*Click here for a $150 credit in ad credit from Snapchat & HubSpot — simply spend $50 in Snapchat's Ads Manager and receive $150 in ad credit to use towards your next campaign!
(Note: The italicized questions are mine. The rest of the text is Evan's direct quotes.)
1. How have you seen brands evolve over the years with how they use Snapchat? Do you think Snapchat serves a different purpose for businesses now than it did 2-3 years ago?
It's truly been amazing to watch the evolution of advertisers on Snapchat. When I initially came to Snap our business was entirely bought through insertion order and our ad products were mostly one day takeover type experiences designed for the Fortune 500.
As the business grew, it became clear that we can drive success for businesses of all sizes. For example, products like Dynamic Ads allow ecommerce businesses of all sizes to leverage their existing product catalogs to build ads and automatically show the right product to the right Snapchatter at the right time.
Even Lenses AR Experiences, which were originally only available as a one day takeover with a high price tag, are now supported in our auction, with many targeting and optimization capabilities, for as little as $5 a day.
Beyond our advertising solutions, we are working on products and services like Brand Profilesto give brands a permanent home on Snapchat, SnapKit, which gives developers access to Snapchats best features, and the Yellow Accelerator program which supports entrepreneurs.
2. If a company is looking to grow brand awareness via Snapchat, what are 2-3 methods you'd suggest they test out? (Those methods could be Snapchat features, tools, third-party extensions, or types of content itself)
If brand awareness is the goal, I think it's important to really take advantage of all our ad formats to ensure your brand is present in all areas of Snapchat to maximize reach. That means advertising across Single Image or Video Ads, Story Ads, Lenses AR experiences and Filters.
Also, focus on broad audiences that align with your product by testing our first party targeting segments called Snapchat Lifestyle Categories.
From a creative perspective, make sure your ads are eye catching and get your brand's key message or offer across in the first 2-3 seconds, and make sure to include your brand logo early in your ad.
If you don't have creative readily available, you can try out Snap Publisher, our easy-to-use video and image ad creation tool, or Lens Web Builder, the easiest way to create engaging AR ads right in your browser. Both of these tools are super easy to use and available within Ads Manager.
3. Do you have an example of one brand that really impresses you with how they use Snapchat for brand awareness?
There are so many brands that impress me by how they use Snapchat to market their business.
In general, the brands that impress me most tend to have a few things in common — first, they leverage creative that is designed for our unique Snapchatter community. They also use more than one of our immersive ad formats because our ad products work better together.
A specific brand that impressed me was Truff, a luxury hot sauce brand. They used Snap Publisher to develop creative that showcased their product being used in everyday situations and leveraged video ads and Story Ads to reach new potential customers on Snapchat.
To see other success stories, I highly recommend checking out the Inspiration section of the Snapchat For Business site. There are so many great examples of brands that leverage the versatility of our ads platform to drive mass reach amongst our diverse audience, while also driving efficiency that contributes to their bottom line.
4. What do you think is unique to Snapchat's platform for growing brand awareness, that a business might not see with other social platforms?
There are a number of reasons why Snapchat's ads platform is perfect for growing brand awareness, but if I had to choose one I'd have to say our Snapchatter community.
On any given week, many Snapchatters can be found exclusively on our platform, as opposed to competitors.
For example, per App Annie's analysis commissioned by Snap Inc. for figures calculated for Q1 2020, 43% of Snapchatters 16 and older in the U.S. aren't on Instagram on a weekly basis, and 86% aren't on Twitter.
Daily exclusive reach is based on the daily overlap of active users on Snapchat and competitor apps. App Annie weights iOS and Android data in their sample to reflect the general population of the market.
If you want to reach millennials and Gen Z where they are everyday, you need to be on Snapchat.
This is proof that if Snapchat is not part of your media mix, you are missing out on reaching all of your audience. Snapchat captures an important audience that is hard to reach on other platforms — in fact, they are unduplicated and incremental to your efforts.
It's a recipe for success when you combine our engaged and unique audience with an expansive set of immersive ad formats that were made for mobile. Whether brands want to use their existing assets or build their own from scratch, we offer a ton of flexibility within our tools to let a brand's creativity fully come to life.