If there's something that can unexpectedly evoke some of your fondest childhood memories, it's the shopping cart. Whether it reminds you of shopping with your parents at the grocery store or riding one down the parking lot, the shopping cart can trigger some major nostalgia.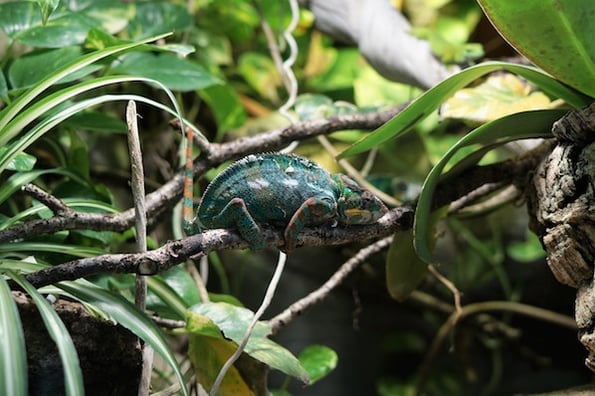 But what if told you the widespread use of the shopping cart and, in turn, some of your memories associated with the supermarket staple never would've happened if it weren't for some cunning marketing?
In the mid-1930s, Sylvan Goldman, the owner of the Humpty Dumpty supermarket chain in Oklahoma City, noticed his customers would stop shopping once their basket got too heavy. To lighten his customer's load and, in turn, grow his company's profits, Goldman teamed up with a mechanic to develop the first shopping cart, and in 1937, he introduced his invention to all of his stores.
But initially, the shopping cart didn't explode in popularity like Goldman thought it would. It actually repelled some of Goldman's customers from his supermarket chain. According to his male customers, the idea of pushing a cart around turned them off because they didn't think it was masculine enough. And it offended women because they thought his shopping carts looked like a baby carriage.
Instead of banishing his invention from his stores to win back his miffed customers, though, Goldman started thinking outside of the box (or the cart) and devised one of the slyest yet most successful stealth marketing plans in history.
At each of his stores, he hired attractive male and female models to push his carts around and pretend to shop for groceries. When a real customer would spurn a shopping cart near each entrance, he directed one of his employees to peer pressure them to use one by focusing the customer's attention to all the "people" pushing the carts around and telling them that "everyone else" was using one.
Three years later, the shopping cart became a supermarket staple and store owners even catered the design of their stores for them by widening their aisles and check-out counters. Since Goldman licensed his shopping cart design, he became a multi-millionaire.
Needless to say, the shopping cart's origin story is incredibly interesting. But, for customer-centric marketers who value authenticity and integrity, it's more of a cautionary tale than an inspiring one. Because even though stealth marketing might seem like a clever tactic to subtly promote your product or service, being honest and genuine is actually the way to win over consumers, especially when only 4% of them believe marketers practice integrity.
What is stealth marketing?
Stealth marketing is when a brand hires actors or celebrities or uses pseudonyms to promote their product or service without consumers realizing they're being marketed to. Some examples of stealth marketing are hiring actors to subtly promote products to the public, sockpuppeting, paying influencers to post about a product or service without disclosing that it's actually an ad, creating fake viral videos, and product placement in movies.
Stealth Marketing Examples (And Why They're Bad)
1. Sony Ericsson
In 2002, Sony Ericsson released their first camera phone and hired actors to pretend to be tourists and ask passersby to take their picture. The actors would then boast about the camera phone's features to the tourists, essentially giving them a demo of the product without them consenting to or being aware of it.
2. BlackBerry
Image Credit: New York Daily News
In 2010, BlackBerry hired actresses to flirt with men at bars and tell the clueless bachelors to put their numbers in BlackBerry phones that the company gave to the actresses. No actress ever called any of the men.
BlackBerry pulled this stunt because they wanted the sight of their phones to trigger the emotions the men felt when they were interacting with the actresses. And by manufacturing a positive brand association that would compel the men to buy their product, they essentially manipulated their feelings to peddle a phone.
3. Whole Foods Market
Image Credit: Wikipedia
In 2007, John Mackey, the co-founder and CEO of Whole Foods Market, was caught criticizing Whole Food's rival, Wild Oats Markets, on Yahoo Finance forums for over seven years under a pseudonym.
When he was caught, Whole Foods was actually in the process of acquiring Wild Oats Markets for around $670 million. The Federal Trade Commission wanted to terminate the deal. However, Whole Foods ended up winning a federal appeals court case and acquired their rival.
Who knows what would've happened if Mackey wasn't able to biasedly smear Wild Oats Market for so long or at all. Maybe they would still be a standalone company.
4. Wal-Mart
When Jim Thresher and Laura St. Claire hiked the Grand Canyon, Bryce Canyon, and Slot Canyon in 2006, they learned that RVs could stay overnight in Wal-Mart parking lots for free. So when the couple decided to road trip across America, they wanted to spend every night in a different Wal-Mart parking lot and write about their adventures. They called their blog "Wal-Marting Across America", and in each entry, they interviewed Wal-Mart employees about how much they loved their jobs and raved about their friendly interactions with them.
However, Walmart Watch, a non-profit organization that studies Wal-Mart's impact on society and challenges the corporation to practice better corporate social responsibility, investigated Jim and Laura's blog and discovered that they were actually freelance journalists and Wal-Mart's public relations agency paid for their RV, meals, and all other expenses. In a nutshell, the blog was fake.
After Wal-Mart's "flog" or fake blog was exposed, the corporation and their public relations agency, Edelman Worldwide, faced harsh backlash -- many bloggers demanded that Edleman's CEO resign and Wal-Mart's reputation was tarnished.
5. Fyre Festival
in 2017, entrepreneur Billy McFarland and rapper Ja Rule organized a music festival called Fyre Festival in the Bahamas. To generate as much buzz as possible for the event, they paid some of the most notable social media influencers, like Kendall Jenner, Bella Hadid, and Emily Ratajkowski, to fly down to the Bahamas, act in their promo video, and post the video to their Instagram profiles. But none of the influencers disclosed the fact that their Fyre Festival posts were actually ads. With the help of some promotion of the festival's stellar acts, luxury villas, and gourmet meals, Fyre Festival sold over 4,000 tickets.
Unfortunately for the attendees, Fyre Festival's marketing materials and the event itself were a complete scam. Instead of the luxury villas and gourmet meals their guests paid thousands of dollars for, McFarland and Ja Rule gave them tents and cheese sandwiches. Worst of all, there was no cell phone service, portable toilets, or running water at the festival, so thousands of people were basically left stranded on the island. And once the truth about Fyre Festival started circulating throughout social media, all of the festival's acts cancelled.
Shortly after Fyre Festival's epic failure, its parent company, Fyre Media, shut down and Billy McFarland was sentenced to six years in prison and forced to repay $26 million to his company's investors.