Women have been talking about the glass ceiling for years ... but have you heard about the glass cliff?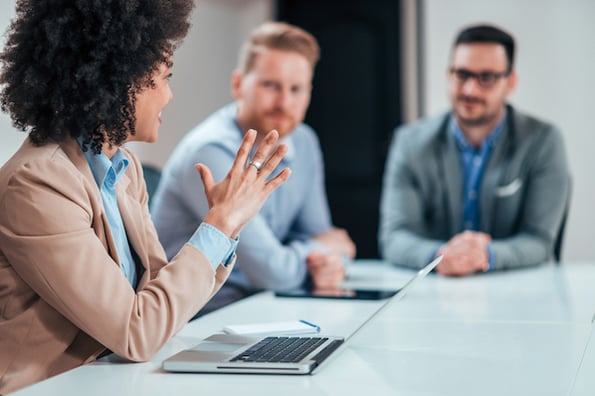 This phenomenon describes how women who do finally shatter the proverbial glass ceiling are promoted or appointed during times of company strife -- when risk of failure is greatest.
Women have been working hard to close the gender gap in business. Women now earn more graduate degrees than men, secure business loans to launch their own startups, and dedicate their careers to climbing the corporate ladder at some of the world's top companies.
And yet, despite these strides, only 4.8 percent of the world's top companies are led by women -- and this number is actually lower than it was 15 years ago, when the glass cliff was first discovered.
In 2004, psychologists Michelle Ryan and Alex Haslam first labelled the phenomenon known as the glass cliff after an article in the U.K. Times stated that companies with women on boards of the London Stock Exchange performed poorly compared to companies led completely by men.
After reading the article, Ryan and Haslam decided to take a closer look at the numbers and discovered that women were only offered positions on boards of companies that were already underperforming.
Since their initial findings, other studies have backed up their research and uncovered that not only are women more likely to be appointed during times of turmoil, but they're also 45% more likely to be removed as CEO compared to their male counterparts.
One high profile example of the glass cliff is Carly Fiorina, who was appointed CEO at Hewlett-Packard as a transformational leader who would take the company in a new direction after low performance. After pursuing a controversial merger she became embroiled with board member Walter Hewlett and was subsequently fired. After her removal, the Hewlett-Packard board acknowledged that her merger would have been the right decision.
Although the glass cliff is a tough pill for women in the workplace to swallow, the best way to avoid becoming another statistic is to prepare. Check out our infographic from Fundera, below, to discover seven actionable ways to avoid falling off the glass cliff.