Marketing teams tend to pick up a new tool for every problem.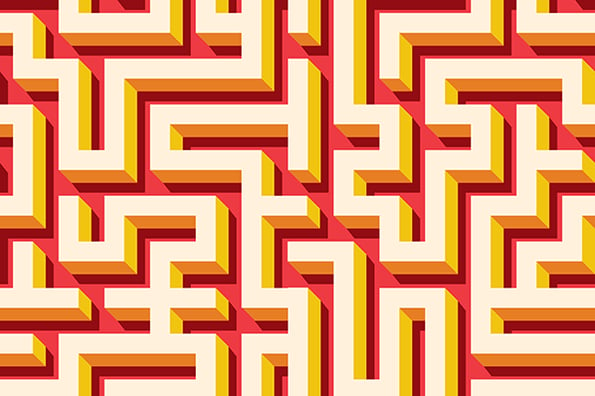 An email marketing tool here, an ads tool there, a CRM somewhere else. Before you know it, accomplishing your daily tasks requires you to navigate a tangled, borderline incomprehensible web of point solutions, free trials, and complex, custom integrations that stall out when you need them the most.
Building a marketing strategy around an à la carte selection of tools seems sustainable at first, but it can get messy fast -- especially for growing companies with shifting needs.
Consider this: over 50% of marketers say they use five or more tools a day, and over a quarter use more than ten.
Wrangling this veritable hodgepodge of tools takes a lot of effort, and it's stealing valuable time out of your day (not to mention, energy and patience from your employees).
Over 50% of marketers reported spending over 30 minutes a day integrating marketing tools, maintaining existing integrations, and managing their marketing technology. 28% said they're spending an hour or more each day managing tools.
It shouldn't be this challenging to keep the technology your team depends on functioning properly. All those tools don't just create a major hassle for your marketing team -- they also lead to a crummy experience for your customers.
When your tools aren't talking to each other, your customers get a subpar experience with your brand.
So what does tool overload look like from your customers' perspective?
When your marketing tools are disjointed, you aren't able to personalize content or offers to prospects when they take an action on your website, like filling out a form.
For example, I filled out a form on a popular clothing retailer's website and reported my gender as 'male'. If this company's marketing tools were all on the same page, they would be able to serve me emails and other relevant materials about their new men's fashion offers. Unfortunately, the information they collected about me on a form doesn't seem to be connected to their email marketing tool. As a result, I'm consistently receiving unpersonalized emails about women's fashion.
With too many disconnected tools in rotation, you also risk sending your existing customers offers or promotions for products they already have. For instance, I frequently receive emails from my credit card company asking me to sign up for the card I've already been using for months. That's not just an annoying disconnect between their customer database and their marketing database -- it's a missed opportunity to introduce me to something new.
So how do you beat tool overload?
Instead of adopting an entirely new tool for each marketing problem you encounter, find a tool that can grow with you -- adapting to your changing needs and connecting each part of your marketing strategy without a steep learning curve.
Your marketing tools work better when they work together. Form submissions should populate immediately in your CRM. Your CRM should inform your email segmentation. Emails should be personalized based on CRM data. Sales and marketing should work in the same system. All the context for all your contacts should exist in one simple place.
That all sounds great, but are people actually thinking that way? As it turns out, yes.
34% of marketers are interested in switching to an all-in-one software provider for marketing.
So what's stopping them?
Well, getting a lot of different features to work seamlessly together tends to be really expensive. And making that first significant investment can be scary.
But what if you didn't have to make a big, upfront investment to get your tools to talk to each other? What if there was a way to start with a system that had everything you need right now in one place, and would be able to grow and scale as you do?
Marketing Hub Starter offers a complete suite of tools that work together and grow with you.
With so many tools available, it's easier than ever to start building out your marketing strategy. But it's harder than ever to get started right.