Almost every time I read a blog post on a website, I see a button somewhere on the page, giving me the choice to pin the post.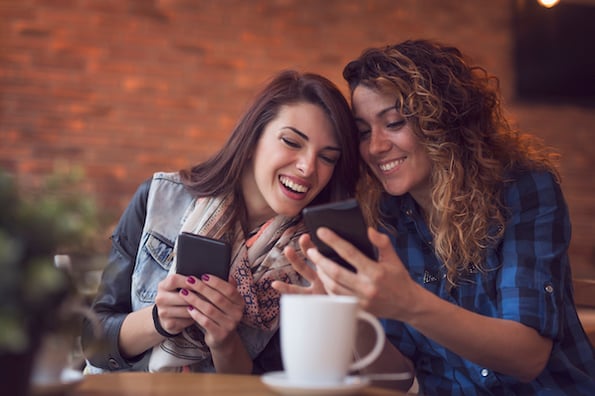 This got me thinking, "Why exactly is Pinterest so closely tied to blogging?"
It could be because Pinterest is an outlet for education. Users create boards to save things like blogs, inspirational quotes, home decor ideas, and future purchases. So it makes sense that helpful blog posts are a great choice for pinning.
Let's say you run a blog. Your next question is probably, "Well, how do you use Pinterest for blogging?"
In order to tap into the website that is key to driving 89% of users' purchase decisions, most of your resources are already made for you: your blog. We'll get into why, but there's one thing you should do the minute you decide to create an account.
First thing's first, make sure you have a Pinterest Business account. By signing up for a free Business account, you get access to Pinterest Analytics, which gives detailed insights about the behavior of your pins.
Additionally, Pinterest Business gives you the option to apply for Rich Pins, an upgrade from a regular, or standard, pin. There are five types of rich pins — movie, app, recipe, place, product, and article — the latter being the most effective one for blogging. Article Rich Pins provide tools to add a larger logo image and headline to promote your post with, as well as a link to your website.
When you use Pinterest for blogging, you can promote posts, product offers, earn traffic to your blog, and engage with followers. Let's dive into how to do all that, next.
Pinterest for Blogging
Create and name a board after your blog.
Structure a winning pin.
Check SEO from your end.
Create related boards.
Create a staff board.
Make your blog Pinnable.
Be sure to engage with your followers.
Include captivating images
Post on schedule.
When thinking about how to leverage Pinterest for your blog, think about how you would want users to find your account, and what you think they would like to see. Pinterest should be a compliment to your blog, and reflect what your brand is.
1. Create and name a board after your blog.
Keeping consistent with how you name boards helps SEO, organization, and readers. This is because readers and search engines will have an easier time finding your blog on Pinterest if it has a similar name — for instance, on HubSpot's Pinterest, you'll see a board titled "Marketing blog posts (must-reads!)" which you can find easily by searching "HubSpot Marketing Blog Pinterest" on Google. You could use this blog board to highlight posts that don't fit into other categories, as well as making "Roundup" pins of a week's worth of posts.
When you pin to this board, make sure to group posts that are in similar wheelhouses to keep the organization in check. For instance, if a reader wants to find posts about product lifecycles, they should be able to easily find that in the "Sales" section of your board, or something similar.
Pins should have 1-2 sentences about your post in the description, like a quote from the blog that really stands out, a featured image, and a link back to your website (Pinterest Business does this for you).
2. Structure a winning pin.
If you are wondering how exactly a winning pin should look, we've got you covered.
According to Pinterest, a pin that earns high engagement is: optimized, branded, written effectively, and structured correctly. Let's dive into that a little deeper.
Optimized— Descriptions come into play here. Describe your blog post or use a quote in a helpful way, that tells pinners what they will gain from their pin.
Branded — Include your logo and make sure the featured photo has to do with your product or service. That way, pinners will know what they're looking at before opening the pin.
Written effectively — Don't forget to include a call-to-action to pull browsers in. Something as simple as "Click this link to see more!" does the trick. Also, make sure you're using sensory-related words to pull the pinner in and connect with their emotions.
Structured correctly — Make sure you're aware of Pinterest's aspect ratios for photos and are taking advantage of the linkable options on standard pins to increase your traffic.
Let's look at a winning pin in action:
This pin's description helpfully gives a snapshot of the blog post in two sentences, telling readers why they would want to read it. Not only that, but it uses keywords in its description, giving Google the details it needs to rank on pages. Finally, the sensory-related word "Learn" captivates browsers and is also a CTA.
In terms of visuals, you'll need pins that stand out. If design isn't your strong suit, consider using Pinterest Templates in this department.
3. Check SEO from your end.
Make sure your Pinterest account can be found by search engines so you have a better chance of showing up within the first pages of search results.
First, ensure "public search" is enabled. This can be found in the search privacy settings of your account. Next, be sure to stay consistent with titles — of your pins, boards, and blog posts. Keeping things consistent makes your Pinterest more comprehensible to Google.
Next, try to use as many relevant keywords as possible when naming your boards. If you are optimizing your blog for SEO, you can take a lot of the same information from your blog for this.
Finally, provide alt text for featured images in your pins. Alt text tells search engines what your image is, and describing it using keywords boosts the visibility of your pin. An example of a good alt text caption would be "Woman at work reading about product lifecycles."
4. Create related boards.
We've talked a little about board creation, but in this section, we'll focus on it a little more. When you create different boards, you can categorize them by blog post categories. You can also make different boards that relate to your audience's interest.
When you conducted market research, what did you find out about the interests of your audience? Similarly, think about what your buyer persona would be interested in seeing and make boards accordingly.
To illustrate, if you run a health and fitness blog, you can create boards that have to do with different exercise styles, like cardio, that mirrors the "Cardio" category on your blog. But you can also have an "Accessories" board, with pins of your favorite tools to workout, or a healthy eating board, similar to this health and fitness account, Blogilates.
If you're running out of inspiration for content you can post to Pinterest, consider referring back to your blog posts and pulling interesting quotes. Then, create a graphic with that quote to diversify your board in a way that matches your brand. This method evokes the emotions of pinners, pulling them in.
5. Create a staff board.
Because Pinterest is a great opportunity for emotional connections, you might consider creating a staff board to show the faces behind your brand. As a consumer, when I feel like I personally know the business, I'm more likely to follow them.
To create a staff pin, you can have the featured image be a headshot of the employee. It can be fun, spirited, branded, professional — whatever fits the tone of your Pinterest. Just make sure it matches the aesthetic of your brand.
As for the descriptions, you might post a short bio that's engaging, as well as the employees' favorite or newest post. This method brings more traffic to your blog posts.
6. Make your blog Pinnable.
If you're using Pinterest, you have to make your blog pinnable. You may have seen them on different blogs already; they're buttons with Pinterest's logo that allows users to pin a blog post from that website.
This is important because website viewers can explore your blog, find posts they want to read later, and save them to their Pinterest account for easy accessibility. This gives you more traffic on more fronts: your blog and Pinterest.
To make your blog pinnable, go to the Widget Builder section from the left sidebar of Pinterest Business. Next, choose which button you want to include on your site, type in your URL, past the image file, and include it in your website's code.
7. Be sure to engage with followers.
To keep your Pinterest lively and welcoming, interact with followers to earn more and make your Pinterest more targeted towards your audience.
You can do this by following new followers back, and doing a little market research by looking through their pins and boards. This information will assist in making targeted content later.
Additionally, repin posts that have to do with your blog. If you see that one of your followers has an awesome pin that would fit in one of your categorized posts, engage with it! Like and comment, as well as repin.
Think of repinning something as retweeting something, or reposting in general. Pinners can save a pin to their page or to one of their boards.
Lastly, be sure to follow influencers and industry leaders, as well. Doing this shows your knowledge, interest, and support of the industry, making your Pinterest look credible. Repinning influencers' posts enables you to begin building a community around your industry.
8. Include captivating images.
In this post we've covered images slightly already, but we're going to expand on them here. Images are a huge part of Pinterest, so make sure your images are captivating. You want to make sure all of your images are optimized.
Images should entice the reader to open the pin. This can be a stunning landscape image or an informational graphic.
When choosing photos, they should be in the correct aspect ratio. For Pinterest, that's 2:3 or 4:5. If you're manually cropping, that's also known as having a width of 650 and a height of 975.
Remember, images are the main part of a pin, so they have to fit Pinterest as much as possible to catch the reader's eye.
9. Post on schedule.
When you post on Pinterest, make sure you keep to a schedule. It doesn't have to be as consistent as other social channels (Pew Research found that over half of Pinterest's users visit the site less than once a week), but it still does need to be repetitive.
Additionally, this HubSpot post suggests Pinterest posts gain the most traction between 8 p.m. and 11 p.m. EST.
Because you don't have to be as frequent with pinning, you have more time to make sure the pins you do post are of the highest quality possible. Your Pinterest account should be one that focuses on quality over quantity, and frequency goals shouldn't stress you out.
How will you use Pinterest for your blog? Is it going to be your resource for showing off new blog posts, or your bridge between ecommerce and blogging? Whichever path you choose, Pinterest is an undeniably powerful distribution channel for your content, and one you shouldn't ignore.