To consider what a title tag is, and why it matters for SEO, let's start with an example.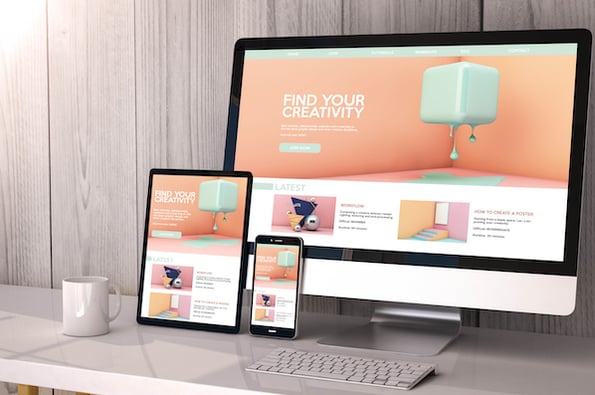 Let's say I'm a true beginner in the marketing industry, and I don't even have a firm grasp on what marketing is -- so I turn to Google, and I type in my question, "What is marketing?"
With my question, I'm likely not looking for "marketing best practices" or "10 best marketing campaigns of 2018". Sure, both of those titles have my keyword "marketing" in them, but they won't answer my direct question.
So Google, understanding my intent, serves me this:
Undoubtedly, you can see how a title benefits both a user and a search engine.
While HubSpot's "What Is Marketing? [FAQ]" piece needs to be compelling -- and follow other SEO tactics -- to land on page one of Google, it will never reach its desired audience with the wrong title.
A title, then, enables users to see what a webpage's content is about -- and, equally importantly, tells search engines how it should rank the page.
What is a website title?
A website title, or title tag, is an HTML element that specifies the content of a webpage. A website title is helpful for both users and search engines. An internet user needs a website title so they can see an accurate and concise description of a page's content before clicking on a link in the SERPs. Alternatively, search engines need to determine the relevancy of a webpage, so it can surface the content as a result for the correct search query.
A search engine knows the title of a webpage by finding a title tag in the code -- for instance, on "What Is Marketing? [FAQ]", a search engine will find this in the HTML:
Along with being helpful for search engines and users, a title tag is also useful when someone has multiple tabs open. For instance, let's say a user is researching marketing extensively, and using your resource as one of many (or, procrastinating on Facebook … ).
When the user needs to return to your webpage, she can find the correct tab via your page's title:
Now that we've covered why website titles matter, let's look at a few best practices when it comes to creating a good title tag. Now, while Google does use dynamic meta tags -- meaning it can expand and truncate title tags depending on the search term (and its intent) -- it's a good idea to:
Keep it short, ideally under 55 characters.
Don't use caps.
Don't overdo keywords in the title -- for instance, don't title your piece, "What Is Marketing? Marketing Tips, Marketing Facts, Marketing General Information."
Write compelling copy that would make you want to click on the link.
Make it relevant to the page itself.
Make your <h2> keywords different from the title tag.
Include your brand in the title, i.e. "Best Advertising Campaigns - Advertising Age."
To further strengthen your titles, take a look at How to Write Catchy Headlines and Blog Titles Your Readers Can't Resist.
Website title examples
10 Best Nike Sneakers in 2019 [Buying Guide]
Top 15 Ad Campaigns of the 21st Century - Advertising Age
The Ultimate Guide to Instagram Hashtags for 2019
34 Essential Things to Know Before You Visit China - Y Travel Blog
A Novel Way to Boost Client Satisfaction - Harvard Business Review
SEO Is Back. Thank God. - New York Magazine
Reflecting on My Failure to Build a Billion-Dollar Company - Medium
1. 10 Best Nike Sneakers in 2019 [Buying Guide]
2. Top 15 Ad Campaigns of the 21st Century - Advertising Age
3. The Ultimate Guide to Instagram Hashtags for 2019 - HubSpot Blog
4. 34 Essential Things to Know Before You Visit China - Y Travel Blog
5. A Novel Way to Boost Client Satisfaction - Harvard Business Review
6. SEO Is Back. Thank God. - New York Magazine
7. Reflecting on My Failure to Build a Billion-Dollar Company - Medium