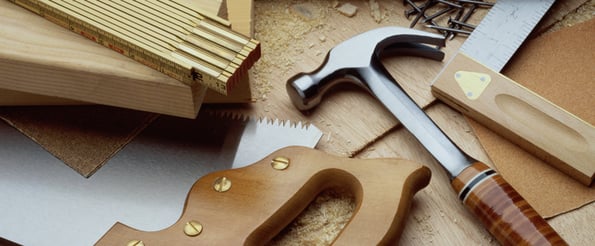 There are many things you can do in eight minutes or less. You can tidy up your to-do list. You can chip away at your mountain of emails. You can delete unnecessary meetings from your calendar. You can even get a real workout done (seriously).
You know what else you can do in eight minutes or less? Get a bunch of great tips on how to better market your website and blog.
This is exactly what we do during Marketing Grader Live. We ask our audience to submit their websites for us to review. We choose three to review on camera. We have one goal in mind: Provide as many tips as possible in eight minutes or less.
In a recent episode, we mentioned several essential tools and tips that people can use to improve their website and blog. After the event, attendees kept asking us to list out the tools we mentioned, so we decided to compile them all into the following blog post.
(Want to tune into the next Marketing Grader Live episode? Sign up here.)
1) How to Quickly Diagnose and Solve a Google Penalty
When trying to diagnose a potential Google penalty, it's important to look at the dates you noticed a decline in traffic. Because we didn't have access to the submitted website's analytics, we used SEMRush to look at traffic trends. Looking at the chart below, you can see one of the websites that was submitted had an extremely sharp decline in traffic in January 2013.
We can then look at Moz's awesome list of Google algorithm changes to see if this decline matches the dates of a specific update. In this case, there is a pretty clear match with Google's Panda updates.
Understanding what Google penalty may be affecting your site helps you focus on identifying its problems. For example, we know Google Panda penalises sites for things like poor quality content. Looking through the websites blog content, we could see a lot of posts had very little content and had large ads for their services. These can be potential flags for Google when assessing the quality of a website's content.
Something else to look at is duplicate content. In this site's case, we discovered they had two versions of the site indexed: a https version and a http version. You can identify if you have this issue by searching the following command:
site:URL.com inurl:https
The canonical tag was introduced by Google to help solve the problem of duplicate content. It allows website owners to tell Google if a piece of content is a duplicate version of another page. Setting the canonical tag correctly can help in situations like this where there is both a http and https version of the site indexed.
The problem for this site is they didn't have the canonical tag set to anything.
We told the site owner they should reevaluate their blogging strategy to provide more in-depth posts, make them less image-heavy, and fix the canonical tag to resolve their duplicate content issue.
2) How to Find Your Most Valuable Keywords
Another valuable tactic is spending time optimising your most valuable keywords.
HubSpot customers can use the Keyword Tool do just that. You can sort keywords by ranking, conversion, and long tail opportunities to uncover which keywords you should prioritise.
You should also pay attention to the CPC of each keyword. If a keyword has a high CPC, it's usually a good indication that keyword is generating revenue for people. Why else would they spend money bidding on it?
As mentioned above, we didn't have access to websites analytics. So we used SEMRush again to identify the websites' most valuable keywords.
We looked for keywords that were on Page 2 of Google's search results, had a nice amount of search volume, and a high CPC (based on the average CPC for their industry). Once you identify those keywords, go look at the page currently ranking for it and figure out how you can improve it.
Something I highly recommend is looking at competing pages for that keyword (those ranked above you) and ask yourself: Why would Google surface their page ahead of yours? Why is it a better experience for the user to land on that page versus yours?
If you use the HubSpot Marketing Platform, our software will recommend SEO improvements for your different blog posts, landing pages, and website pages. If not, you should spend time looking for these keyword opportunities and ensure your pages are well optimised for them.
3) How to Use Competitors to Expand Your Keyword Set
There are a lot of tools you can use to expand your keyword set. If you use HubSpot, you can use the tool highlighted above to categorise your keywords. There are also other tools like the Google Keyword Planner, UberSuggest, and Keyword.io to help with keyword research.
But did you ever think to look at your competitors for keyword inspiration?
The HubSpot software has a built-in feature that helps you identify keywords your competitors are ranking for that may be relevant to you. Here is an example of websites in Germany that are relevant to HubSpot and what keywords they rank for.
For websites currently not using HubSpot, you can see the example below of doing this in SEMRush:
This shows keywords that both GVI.co.uk (one of the websites featured on Marketing Grader Live) and a competitor of theirs rank in the top 20 of Google.co.uk. Basically, all of the orange circle not currently occupied by GVI.co.uk is potential opportunity for them. Clicking into that circle allows you to see a list of keywords their competitors are ranking for, the estimated traffic they're receiving for that keyword, and the current cost per click of the keyword.
This information presents a wealth of keywords that may be relevant to their market, but they don't currently have any real visibility for. They can spend some time selecting keywords they want to appear for and either optimise existing content or publish new content that's relevant to those keywords.
4) How to Optimise Your Websites for International Traffic
Another really quick tip we shared with Zetes.com is the use of the hreflang tag to ensure their websites are optimised for international traffic. The hreflang tag helps Google understand what website is relevant for a particular country. You can read more about hreflang here.
A really useful tool to check if your site has implemented the tag correctly is the Hreflang validation tool by DejanSEO. It shows you if the tag has been implemented incorrectly on any of your sites. For example, in the below image, it looks as if Skype haven't implemented the tag correctly across all their sites.
If the tag hasn't been implemented correctly across all your international sites, it won't do you any good. If it's broken in just one place, then it won't work across all of your URLs.
5) How to Figure Out Which Topics Your Audience Likes
This last tip is going to be shortest, but it's also one of the most important. Checking if your content is being shared on social provides you with great feedback on how well the content you're publishing is resonating with your audience.
But how do I know what's a good average number of shares for my content?
With BuzzSumo, you can compare the performance of your content against a number of competitors.
This will not only help you understand how your content is performing with respect to the competition, but it will also tell you what content of yours is performing way above and below the average. You can use these insights to improve the content you're producing.
Those were just five of our favorite tips shared during Episode 2 of Marketing Grader Live. We really hope you can join us for Episode 3 on September 3rd. Not only will you get to see me again, but we will also have a very special guest there to offer you more great tips on how to improve your website. You can sign up for it right now. Also if you like this post, we would love for you to submit it to inbound.org and leave a comment.