Search engine optimization is complicated.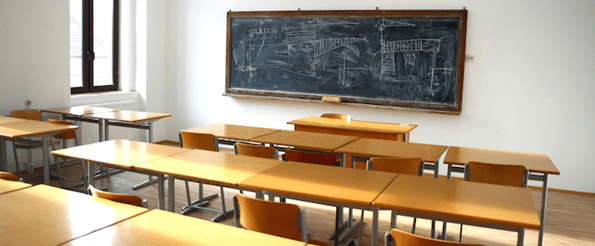 For many, it's considered a dark art, peppered with unknowns and uncertainties. And while some marketers consider it an exciting challenge, others back away from it in fear that they'll simply never get it right.
However, the truth is, if you are doing any kind of online marketing, having even a basic understanding of SEO can help you deliver more successful strategies and campaigns.
So to help set you up for success, we've put together a 30-day plan designed to give you a better sense of how SEO works, how it fits into your strategy, and what tools you can use to measure and report on your efforts.
While this post won't turn you into an SEO pro overnight, we promise it's full of resources that will make your life as a digital marketer just a little bit easier.
Let's get started.
Section 1: SEO Concepts
After completing days 1-4 you'll have a basic understanding of how search engines work, a clear sense of the difference between on- and off-page SEO, as well as an overarching understanding of how Google's algorithmic updates have shaped how people approach SEO today.
Day 1: Learn about how search engines work.
Before you start digging into SEO concepts, you'll need to develop your understanding of how search engines work.
To ease yourself into your 30 days, sit down and watch this video by the former head of Webspam at Google, Matt Cutts. By the end of it, you should have a better understanding of how search engines work.
Day 2: Build out your SEO reading list.
SEO is a constantly evolving phenomenon. For this reason, a huge part of being "au fait" with SEO is reading. Thankfully, there are a number of really great SEO blogs out there that can help you keep on top of the ever-changing SEO landscape.
Here are some blogs you should bookmark right now. We encourage you to make some time each day to visit at least a few of them:
Day 3: Learn about SEO's role in inbound marketing.
SEO and inbound marketing are part of the same ecosystem. The relationship between them is symbiotic -- SEO aids the success of inbound marketing by ensuring content is found, and inbound marketing enables SEO by creating relevant quality content that people want to link to.
To really understand how to create a successful inbound marketing strategy, inbound marketers must understand where SEO fits with inbound marketing.
HubSpot Academy's Inbound Marketing Certification is a free and comprehensive way to learn the basics of SEO and how it fits withinInbound Marketing.
Here are two other great resources for helping you understand this important relationship:
Day 4: Learn the basics of on-page SEO.
For most, on-page SEO is the easiest part of SEO to understand because you can actually see and control it. On-page SEO refers to what search engine crawlers can discern from the content and structure of your site. These elements include the following:
Content (both design and words)

Title Tags

URLs

Image Alt Tags

Internal linking

Schema Markup

Site architecture

XML sitemaps
To learn more about on-page SEO, check out this comprehensive guide from the folks at Moz.
Day 5: Learn the basics of off-page SEO.
This is the side of SEO that breaks people out it a cold sweat. It shouldn't.
Off-page SEO factors largely revolve around links. They encompass anything that affects your search engine visibility outside of the information that can be read on your website.
At this stage, you just need to develop an overarching understanding of what's involved in off-page SEO. (You'll learn more about link-building later on.)
This handy resource from Search Engine Land lists all the factors related to off-page SEO.
Day 6: Become familiar with the Google zoo.
Google algorithm updates are a headache for search engine optimists. In fact, they are a headache for all digital marketers.
That said, it's helpful to become familiar with the major updates: Google Penguin, Panda, Hummingbird, and Pirate. Again, Moz has a great resource which documents and details all known algorithmic updates since the year 2000.
To better understand if and how these updates affect your website, try checking your site using Baracuda Digital's Panguin tool.
Section 2: SEO Tools
Before you get your hands dirty with SEO, you need to have your analytics tools all set up and ready to go. At the end of this section, you'll have done just that.
Day 7: Set up your analytics.
Take the time to set up your analytics package of choice. Google Analytics tends to be the most popular choice of in terms of analytics packages. (If you're a HubSpot customer, you can integrate Google Analytics with your portal.)
For more on how to configure your Google Analytics for SEO, follow this guide.
Day 8: Set up the Google Search Console (formerly Webmaster Tools) for your site.
If you're serious about wanting your website to rank in Google, the Google Search Console is essential. Essentially, this tool helps you see your website as Google sees it by giving you insights into pages that have been indexed, links that are pointing to your site, popular keywords, rank positions, click through rates, etc.
Take some time to set up your Search Console and dig into the data. Once you become familiar with it, you can also go ahead an install Bing's Webmaster Tools for further insights.
This beginner's guide to the Google Search Console from Moz has everything you need to get started.
Section 3: Competitor Analysis & Keyword Research
Competitor and keyword research is an essential ingredient for implementing successful SEO strategies, as well as overall content or blogging strategies. For this reason, you should spend ample time developing your skills in this area. This will take some time, so have patience. The goal here isn't to copy or replicate what the competitors are doing, but rather, it's to make sure you're doing more, doing it more effectively, and providing a better solution for your visitors.
Follow the steps below and you'll have the basic skills required to execute successfully.
Day 9-15: Turn yourself into a keyword research pro.
There's nothing quite like learning how to do keyword research on the fly. However, a really great resource to help you do so is Nick Eubanks' one-week course on mastering the skill.
After signing up to this course, you will receive one email per day for seven days explaining how to implement different stages of keyword research. It's very practical -- so much so that at the end of the seven days, you'll have completed your first keyword research project for your business.
The course does cost $127 (you can get a starter version for $67), but if you have the budget, it's an investment that's totally worth it.
If you don't have the money to spend on the course, check out this really great 50-minute keyword analysis tutorial from Matthew Barby. It brings you through a full process for carrying out extensive keyword research for blogs, along with all the different tools that you can use -- both free and paid.
Day 16-19: Run a competitor analysis.
Running a competitor analysis is an essential part of defining an SEO strategy. Competitor and keyword analysis go hand in hand, and in many ways, they provide the basis for a solid SEO strategy.
During your SEO analysis, you'll need to uncover answers to the following:
Who are your main competitors?

What do their traffic levels look like?

What keywords and phrases are they ranking for?

What does their backlink profile look like?

What kind of social media presence have they got?

What does their content strategy look like?
Here are some resources that will help you to get started:
Section 4: Link Building
Link building remains at the heart of SEO. At the end of this section, you should have made a start on developing your own link-building strategy.
Day 20: Develop an understanding of link building.
Link building - a term synonymous with off-page SEO -- refers to the practice of acquiring links from other websites to your own.
The number of high-quality links linking to your website remains one of the most important ranking factors in SEO. There are many techniques for building links, but it is by no means an easy job. It's both challenging and time-consuming. However, by creating great content you're likely to attract many links organically, without actually having to spend time looking for them.
This ebook by Paddy Moogan of Aira explains the importance and art of link building.
Day 21-23: Start developing a link building strategy.
This does not mean finding out where you can purchase a million supposedly high-quality links to your blog.
After reading Paddy's ebook, you should have a thorough understanding of the importance of link building, as well as a good idea of how to do it. Now it's time to take that to the next level.
Jon Cooper of Point Blank SEO, has put together a comprehensive list of link building tactics. You should take the time to familiarize yourself with them (there are lots of them), and figure out how you can go about implementing some of them into your own strategy. You might also want to explore link building blogs such as this one by Outreach Monks.
Section 5: Local SEO
Day 24-26: Educate yourself on local SEO.
Local SEO is something that more and more people have started to speak about and specialise in over the last couple of years. It's different from organic, traditional SEO, as it is focused on providing results that are relevant to a searcher based on their current location.
For example, if I search for 'best pubs' on my desktop right now, Google would provide me with results that are nearest to me.
The best place to start with local SEO is Google My Business, where you can begin by claiming your page.
Once you've done that, check out our Introductory Guide to Improving Your Local SEO.
Other great resources include this guide from eConsultancy and all these SlideShares by Local SEO expert, Greg Gifford. Here's one of my favorites that presented at BrightonSEO earlier this year:
Section 6: Measuring SEO
Measurement is essential for implementing successful SEO strategies. You'll need to track data around things like rankings, referrals, and links in order to analyze your SEO strategy and optimize it for success.
Day 27-29: Learn what you need to measure.
The first step towards successful measurement is finding out exactly what you need to measure. Here's what we recommend you start with:
Search engine share of referring visits

Search engine referrals

Visits referred by specific search engine terms and phrases

Conversion rate by search query term/phrase

Number of pages receiving at least one visit from search engines

Rankings
Another really important thing to note here is that you should try to align your SEO metrics against business objectives. If your goal is to generate more email signups from blog content, then the search visibility of long-tail keywords coming through to your blog content should be high on the list. Having such clear objectives will make it very easy to deem the success or failure of your SEO strategy.
To get started, follow Neil Patel's guide to measuring SEO success.
Day 30: Relish your newfound knowledge.
People Often Ask
What is an SEO program?
An SEO program is a piece of software that helps to make your website search friendly and increase the number of visitors from search engines.
What is search traffic on Google Analytics?
Search traffic on Google Analytics is the number of visitors your website gains from search engines. Organic traffic on Google Analytics referrs to the unpaid visitors to your website from search engines.