Did you know there are over 56,000 WordPress plugins available today?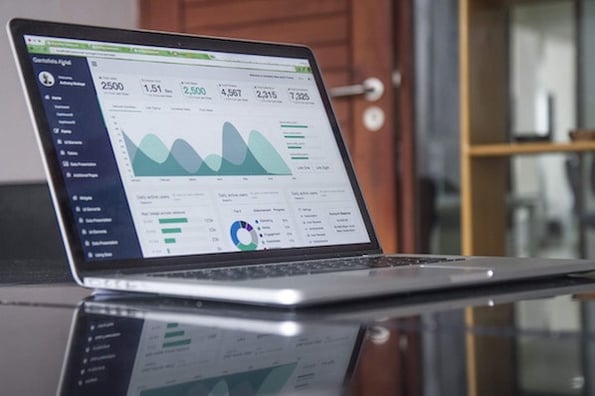 WordPress plugins allow you to enhance your website's functionality by adding features and capabilities that don't come standard with the system.
Whether you want to improve your writing, optimize a blog post for SEO, or interpret your site's analytics, there's a plugin out there for you.
But with so many options available, it's tough to figure out the best ones to use — and that's why we've done the work for you.
Below you'll find a list of the best WordPress plugins (not in any specific order) that every marketer should explore.
Best WordPress Marketing Plugins
HubSpot WordPress Plugin
Elementor
WordPress Landing Pages
Growmatik
Gravity Forms
WPForms
MonsterInsights
All in One SEO
WP Rocket
Smush
Slickplan Importer
Broken Link Checker
The SEO Framework
Just Writing
Hustle
Google XML Sitemaps
Pretty Links
Akismet
Pixel Caffeine
Calculated Fields Form
OptinMonster
Wordfence
Title Experiments
TablePress
Editorial Calendar
TinyPNG
W3 Total Cache
Imsanity
Revive Old Post
Head, Footer and Post Injections
Yoast SEO
Redirection
Autoptimize
These plugins have been reviewed by some of the top marketers in the industry. They'll also keep both you and your WordPress website running efficiently and effectively. If you want more, check out the official WordPress plugin page.
HubSpot's drag-and-drop form builder allows you to easily build contact forms to use on your WordPress website. The plugin also includes a pop-up creator, live chat widget, contact database, and previously written code for you to simply copy and paste into WordPress.
All-in-one plugins provide multiple functionalities in a single plugin, making them a more lightweight solution than having multiple plugins limited to single functionality. Because HubSpot provides everything in one plugin, you can be sure it will not bloat your site, which is important as you consider load speeds.
Elementor is WordPress's #1 drag-and-drop page builder with over 2 million downloads and counting. It offers 100+ templates and premade sections for services, testimonials, call-to-action pages, etc. Using Elementor in WordPress, you'll be able to quickly make the marketing content you need.
Customization features, such as Box Shadows, Background Overlays, Hover Effects, Headline Effects, and Animations, are available with Elementor. These eye-catching effects will help you hold visitors' attention.
To help you take full advantage of this plugin, we have a free WordPress Training Course using Elementor to help you build your own website.
Create stunning landing pages for your website with the fantastic WordPress Landing Pages plugin. The visual editor that comes with it makes customizing your landing page easier than ever before. You can even track your conversion rate with just a single click of the mouse. It offers you an easy way of implementing your own custom landing page design.
Growmatik is a powerful cross-channel marketing automation plugin. It drives engagement and sales with advanced segmentation, smart pop-ups, personalized web pages, and targeted emails. Marketers can use its automation capabilities to optimize their websites for growth and engagement.
With Growmatik, marketers can create personalized content for their website. It delivers a tailored experience to visitors based on their specific interests and behaviors through its smart customer segmentation features.
The plugin also offers robust analytics and attribution tools to enable marketers to make data-driven decisions. Plus, Growmatik integrates with ecommerce platforms like WooCommerce and Shopify, and tools like HubSpot and Mailchimp to further streamline workflows.

If you want to add complex and highly customizable forms to your website, Gravity Forms is a good option for that.
Gravity Forms allows you to build multi-step forms, polls, quizzes, surveys, and more. With this plugin, you can create a wide variety of smart rules and conditions. For example, you can create a rule to limit which domains are accepted on your forms to exclude non-business domains like Gmail or even domains from your competitors.
Moreover, you can easily set up integrations with a variety of tools such as HubSpot for your marketing and Zapier for automation flows. Gravity Forms also integrates with PayPal or Stripe so you can accept payment directly via your forms.
WPForms is one of the most popular form builder plugins for WordPress, with over 5,000,000 active installations. With this plugin, you can easily add custom forms to your website including contact forms, registration forms, surveys, polls, newsletter signup forms, and many other types.
Creating a form is easy thanks to WPForms' drag and drop builder. Simply drag the form fields you need and drop them into place. There are even 300+ ready-made form templates to get you started even more quickly.
WPForms also comes with powerful features like smart conditional logic, conversational forms, multi-page forms, email marketing integrations, and payment integrations, just to name a few. This plugin also connects with HubSpot so that you can automatically import contacts from your forms into the HubSpot CRM.
With MonsterInsights, you can add Google Analytics to your WordPress site without having to touch a line of code or hire a developer.
You can view easy-to-read reports about your site's analytics straight from your WordPress dashboard. That means you don't have to leave your site or search through multiple Google Analytics reports to find the important insights you need.
You can set up advanced tracking like eCommerce tracking, form conversion tracking, affiliate link clicks, outbound link clicks, and much more. This plugin works with both Universal Analytics (GA3) and Google Analytics 4 (GA4). You can connect to whichever version you're running, or both at the same time with the dual tracking feature.
All in One SEO helps you optimize your WordPress website for organic search. The plugin works for people with varying levels of SEO experience, from the non-technical to those with coding experience.
The SEO audit checklist will analyze your entire website for errors and provide actionable insights to improve your SEO and unlock maximum traffic. And with the TruSEO score, you can get an in-depth analysis of how well your content is optimized.
The plugin also has an XML sitemap and image XML sitemap support (which is what informs Google about the URLs on your website that are available for crawling). In addition, it provides you with support in other areas including Google Analytics and custom post types, which is helpful for marketers who are working to measure the success of their campaigns or SEO work and goals.
WP Rocket helps you boost your website speed easily. Upon activation, the plugin applies 80% of web performance best practices. You'll find powerful features to remove unused CSS, delay JavaScript execution, minify CSS, and more. The plugin is great because it tackles crucial performance issues and allows you to save time and effort.
"Smush quickly compresses and optimizes images in bulk, letting you focus on other things," says Izaak Crook of AppInstitute.
Smush servers do all of the work for you, meaning your images will remain high-quality while reducing their file size. This frees up space on your server so your website will be significantly faster — with clearer, crisp imagery in the end.
11. Slickplan Importer
Slickplan is one of the most popular website planning tools popular among marketers to plan content and navigational sitemaps. The Slickplan Importer plugin makes it easy to import your Slickplan website plan directly onto your WordPress project.
To get started, make use of Slickplan's Sitemap Planner to visualize, and build your sitemap. The Content Planner makes it easy to gather and organize content, as well as organize them into blocks.
Once done, simply use the Slickplan Importer plugin to import all of this into your WordPress website. Slickplan is compatible with the Gutenberg page builder.
Want to prevent Google from following broken links on your website? Broken Link Checker parses your posts to identify broken links and notify you when they surface.
To save you time, the plugin makes it easy for you to edit a broken link from the plugin page, eliminating the need to manually go into each post to make changes.
With The SEO Framework, this plugin likely helps the users to make good decisions about optimization, which may help improve search rankings. You'll have peace of mind knowing the fundamentals are covered.
Its features can optimize every page, post, and term on your website so it's not only easier to find on the internet, but it's also more searchable on all social sites such as Facebook and Twitter.
Just Writing takes WordPress' Distraction-Free Writing Mode (DFWM) to a whole new level. This is a WordPress plugin that could be a fine choice for marketers to focus on their work by removing distractions.
This tool also features spellcheck to improve the grammar of an article. It's continually embedded with more new commands and features in the recent updates to facilitate the users with easy access.
Hustle is WPMU DEV's marketing WordPress plugin that features popups, slide-ins, embeds, and social share bars.
Embeds are your in-content ads or opt-ins and can be displayed using the built-in options such as before or after your post content, or both. You can also use shortcodes or widgets to display the embeds in more specific locations. That is in addition to the vast array of targeting options that apply to all other content types as well.
You can store all submissions locally or choose to use one of the many integration options, including HubSpot, to send them to your CRM or mailing list.
Google XML Sitemaps has the capability of generating a special XML sitemap so search engines like Google, Yahoo, and Bing could better index your blogs or pages. It then becomes simple for surfers to find your blog and retrieve them more efficiently.
This plugin is compatible with all types of WordPress pages and every Custom URL. A distinctive characteristic of this tool is its notifications that are sent to the search engines each time you create new content.
It's stated to be the best WordPress plugin. The active installs of this plugin are found to be above 1 million.
Pretty Links is a regularly used plugin that can do more for marketers as it contains many interesting features. It's capable of performing shrink, track, beautify, and share URLs both on WordPress and off it.
By using this plugin, you can create links using the domain name. it's available for free in the name of Pretty Links Lite, and you can upgrade to the pro version on subscriptions. In simple words, it helps you in shortening links and exhibits the reports of hits by tracking each hit on your link.
Akismet WordPress plugin examines the comments of visitors on your blog concerning the Akismet Web service and intimates whether the comment is spam or not. This plugin can spontaneously scan in the comments and would filter out spam smoothly.
You can check the status of the comments in the status history provided by this tool. It has a discard feature that intentionally blocks most hazardous spam, which naturally speeds up your site.
Pixel Caffeine allows you to manage Facebook Pixel and Facebook Commerce Manager all within the plugin.
Tony Capetola of Sales Orders says Pixel Caffeine is a great plugin because "marketers can make use of some more advanced features like the ability to track Facebook Ad conversions within WordPress's dashboard, the ability to create custom audiences based on last visit time (retention window), WordPress taxonomies (categories, tags, etc.), and previous customers behavior."
Added bonus: Pixel Caffeine automatically keeps up with Facebook's latest updates so you don't have to.
"[Calculated Fields Form] allows you to create simple calculators for your WordPress site. You can easily build finance calculators, quote calculators, booking cost calculators, health/ fitness calculators, and other link-worthy tools," says Roy Harmon of Advertoscope.
With this plugin, you can also create forms with automatically calculated fields and use predefined form templates that will save you time and ensure accuracy.
Looking to grow your email list? This plugin comes with an easy-to-use form builder to help you create opportunities for your visitors to convert.
OptinMonster is an excellent plugin for email marketing solutions for beginners. You can create many kinds of forms such as Pop-ups, Footer bars, Floating Headers, and many more. All of these forms are mobile-friendly, giving users even more opportunities for growth.
Hackers and malware can damage your reputation and marketing momentum by serving malicious software or even disabling your website. The Wordfence WordPress plugin will protect you from those risks.
Once you activate this plugin, it will spontaneously scan your WordPress site to check for infections.
The title of a blog post has a direct impact on click-through rates (CTR). Title Experiments make it easy for you to A/B test one title against another so you can track what converts best and increase your CTR.
TablePress is a plugin that helps you create, customize, and embed beautiful and unique tables on your WordPress site. Your tables can include all types of data and be placed anywhere on your website.
Swadhin Agrawa of DigitalGYD.com says, "TablePress makes it insanely easy for anyone to create a customizable and responsive table on their blogs."
Keep your blog organized with the help of this plugin. Editorial Calendar uses drag-and-drop functionality to simplify the way you schedule and manage your blog content.
You can also manage posts from multiple authors, quickly edit titles and publishing times, and manage drafts within the plugin.
TinyPNG will make your website faster by automatically optimizing your JPEG and PNG images upon upload.
Images are analyzed, and then the plugin compresses them appropriately. Once this happens, the image is then sent back to your WordPress website to replace the original image.
W3 Total Cache helps you improve the performance of your blog. It enhances the user experience by increasing website performance and reducing the download durations through Content Delivery Network (CDN) integration.
It's a fantastic tool for search engine optimization as it uses techniques such as caching, CDN, minify, and database support. These elements all work together to improve website speed, an important factor in how Google ranks pages.
Imsanity is a popular plugin that automatically resizes images without loss of quality and saves you from having to manually scale them before upload.
The Imsanity plugin matches the size of your images with the display in a browser. It resizes previously uploaded images by automatically scaling them down and replacing the original images with the new versions, which saves you time as all of the work is done for you.
Revive Old Post, previously called Tweet Old Post, helps marketers extend the lifetime of inactive Older posts by smoothly sharing these posts on social media networks such as Facebook, Twitter, and more.
You can manage multiple accounts using this WordPress plugin so you can promote content across more than one to better serve your needs.
Most WordPress users end up needing to use several plugins — some people even use dozens. Head, Footer and Post Injections is a plugin that allows you to copy any unique code that you use for other plugins, keep it in a centralized and organized location, and easily insert it wherever needed.
The plugin is theme-independent, meaning you'll never lose your data (no matter how many times you change your website theme).
Yoast helps you get the most out of your website SEO with straightforward XML Sitemaps, breadcrumb navigation control, content analysis, snippet previews, and several integrations that show you how your website performs in different search engines.
Nicolas Straut of Fundera, says, "This plugin identifies and suggests solutions for potential SEO problems in your content, identifies what you've done well and helps you easily edit your snippet, keywords, and other post details."
Redirection is a free redirect manager that allows you to set up your 301 redirects and manage 404 errors. There is a logging feature so you can see all of the redirects on your site as well as information about each visitor that is redirected.
This plugin aggregates scripts and styles, which enhance your site's overall performance. Autoptimize also has an extensive API available so you can tailor the plugin to your website's needs.
"[Autoptimize] makes it easy for non-technical marketers to make their sites lightning fast. We all know how important it's to have a fast website — without it, our Google rankings suffer and potential customers will go somewhere else," says Jon Nastor of Hack the Entrepreneur.
Market Your Business with these Valuable Tools
With plugins like these, you'll be able to run your website more efficiently and market your business to the world. We hope you found this article helpful in your search for the best plugins WordPress has to offer.
Editor's note: This post was originally published in January 2019 and has been updated for comprehensiveness.