"Invasive."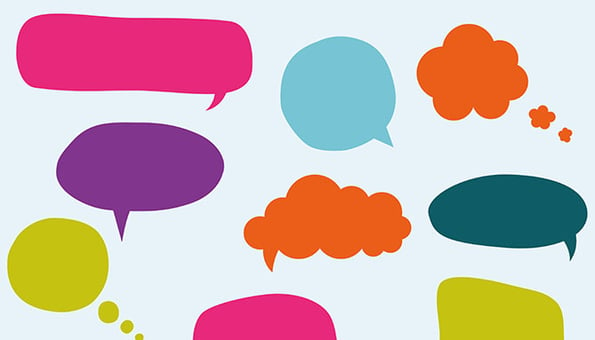 "In your face."
"Annoying."
"Disruptive."
These are probably some of the first words that come to mind when you think of popup forms. But popup forms don't have to be those things.
Despite their overwhelmingly bad reputation, popups bring conversions. However, high conversion potential is not worth sacrificing user experience. Lucky for you, there's a way to leverage the high-conversion potential of popups without driving your users crazy (or worse -- driving them away.)
(Check out our comprehensive popup forms analysis to learn how to create user friendly popups that don't suck.)
In this post, we'll take a look at some WordPress popup plugins to help you create beautiful popup boxes that will grab your visitors' attention and increase conversions.
But before we dive into the tools, let's take a look at the features you should keep an eye out for to determine if a plugin is best for your specific needs.
What to look for in a WordPress Popup Plugin
Popup plugins offer a multitude of features -- from customization to screen display locations and built-in analytics -- but the most important features to watch out for are targeting and trigger options.
Targeting refers to where the popup will appear on your website, and who it will be shown to. Popular ways to target users with popups include page-level targeting, geolocation, device, and traffic source.
Triggers are actions that a user needs to take for the popup to appear. Popular trigger options include page entrance, scroll depth, clicks, time on page, and exit intent.
Having a few popup forms on your WordPress website could boost your lead capturing game. A quick Google search shows that there are many tools to choose from. To help you sort through the clutter and find a tool that moves the needle for your team, we'll take a look at 11 WordPress popup plugins you should consider below.
Best WordPress Popup Plugins
HubSpot WordPress Plugin
OptinMonster
Elementor Popups
Sumo List Builder
PopUp Domination
MailOptin
Ninja Popups
Icegram
Popup Maker
Bloom Email Opt-Ins
Popups
Popup Builder
Poptin
HubSpot's plugin allows you to connect your WordPress website to your HubSpot account for a seamless integration. Any changes made to your popups in your HubSpot portal will be automatically reflected on your WordPress website, without any extra work on your part.
HubSpot's popup tool is highly intuitive and easy to use. You are first prompted to select the type of popup you want (box, banner, or slide-in) and then taken to the customizer where you can edit the text, add an image and relevant form fields, and even design your own thank-you message at the end.
Every contact you capture is automatically added to your free HubSpot CRM account. You can also target users by simply typing in the URL of the page(s) you want your popup to show up on and choose whether you want it to be triggered by a 50% page scroll, exit intent, or time elapsed. And if users decide to dismiss your popup, you can choose when they will be exposed to it again.
All the features in this tool are free.
OptinMonster was one of the firsts to popularize the use of popup forms in the marketing space. Its drag-and-drop feature makes it highly easy to use. You can choose from a variety of pre-built templates or create your own popup from scratch. Their Canvas feature allows you to create any type of popup (not just forms!) with the use of custom HTML/CSS and WordPress shortcodes.
Small Success is another unique feature that lets you display different offers to people who have already converted on one of your popups so you won't annoy your visitors by showing them forms they've already signed up for. You gain access to plenty of triggers, such as exit intent, time on page, user inactivity, clicks, as well as many advanced targeting options like new vs returning visitor, cookie, geolocation, device, adblock usage, and more.
The main drawback with this plugin is that there is no free version. Plans start at $9/month, but you will need to upgrade to a higher tier for the more advanced features like A/B testing and exit intent.
Design stunning popups with the popular page builder plugin Elementor and their Popup Builder feature. Elementor Popups uses the same interface as the page builder, allowing you to apply the same widgets and styling options to your popups, like buttons, countdown timers, email opt-in forms, and more. Similarly to many of the other plugins, this one offers a variety of popup forms like fly-ins and full-screen overlays.
With more than 100 beautiful templates to choose from, this popup builder lets you create WordPress specific page targeting options (categories, tags, post formats, etc.) with several triggers to choose from, such as click, time, scroll, inactivity, and exit intent.
This plugin does not come with built-in analytics or A/B split testing. And while the Elementor page builder plugin is free to use, this popup builder is only available when you purchase the pro version, which costs $49 for one website, and up to $199 for unlimited sites.
Sumo is more than just a popup form builder. On top of growing your email list, this plugin also helps with your social media, link building, and site analytics. The app has a module called List Builder, which allows you to create popups. You can set you popups to show up according to traffic source or different triggers such as clicks, time on page, exit intent and scroll depth.
Though this plugin comes with a free version, only one template is available in the free tier and you'll need to upgrade to remove the Sumo branding. Premium plans start at $29/month, which puts Sumo on the more expensive side compared to other popup plugins.
PopUp Domination is one of the oldest popup tools out there. However, this hasn't stopped them from making the right updates to stay competitive on the market. Its visual interface still makes it fairly easy to customize one of the 100+ pre-built templates available. This plugin lets you show your popup to different users based on time on page, user inactivity, exit intent, clicks, total time on website, and mouse hover. On top of page-level targeting, more advanced targeting options include geolocation, traffic source, and device.
PopUp Domination has an interesting pricing structure. Each tier grants you access to all the features: unlimited domains and popups, A/B testing, live chat support, and more. Instead of being charged to have access to more features, you're charged based on the number of total views your popups get across all of your websites. If you want to use your popups on many websites that have low traffic, PopUp Domination might be a good solution. However, if you have very few sites with high traffic volumes, this may not be the best option for you.
MailOptin is a fast growing popup plugin for WordPress. It converts your website visitors into email subscribers using different types of opt-in forms including popups, notification bars, inline or embedded forms, scroll boxes, slide-ins, sidebar forms etc.
It is intuitive and easy to you in part because it uses the WordPress Customizer that you already know and love. It ships with a ton of professionally designed and mobile responsive templates to choose from.
It includes a number of display triggers such as page-level targeting, exit intent, time on site, pageviews, scroll trigger, adblock and referral detection, device targeting, new versus returning visitors etc. And integrates with all major email marketing providers and CRMs including Hubspot.
MailOptin is freemium. You can try out the plugin for free by downloading the lite version on WordPress.org repository or purchase a premium license to unlock more powerful features and top-notch customer support.
Ninja Popups is one of CodeCanyon's top selling plugins. For $26, you gain access to their drag-and-drop popup builder with over 70 templates and animation effects to choose from.
And if you want more than just forms, Ninja Popups lets you create all kinds of popups, such as video displays and social sharing boxes. Its anti-adblocker technology lets you show your popups even to visitors who use ad blockers. This plugin also offers page-level targeting, and trigger options include scroll depth, time on page, exit intent, and user inactivity.
Although there is no free version, at only $26, Ninja Popups offers some of the most creative freedom for the price.
If you're looking for a more native option, Icegram lets you create popups right from the WordPress dashboard, thought its text-based interface makes it slightly less user friendly than most. Icegram's trigger options include time on page, exit intent, user inactivity, clicks, and time delay. Targeting options include page, user retargeting, device, and geolocation.
This plugin offers a fair amount of value for free, but to access more functionalities, you will want to upgrade. Premium plans start at $97/year.
Popup Maker offers a lot of flexibility in terms of what you can build. In addition to opt-in forms, you can create cookie notices, video lightboxes, notification boxes, etc.
A big draw of this plugin is its WooCommerce integration, which lets you target users based on their shopping cart items, purchase data, and more. However, this plugin's lack of a visual editor makes it less friendly to use.
You can use Popup Maker for free, but for more functionality, individual extensions can be purchased starting at $35 each, or get the full extension bundle for $16/month.
Provided to you by the devs at Elegant Themes (authors of the popular Divi theme), Bloom comes with over 100 templates to customize and lets you create a variety of forms on top of popups, including widgets, inline boxes, and optin lockers which you can use for gated content. Along with basic page targeting, this plugin contains unique trigger options -- for example, make a popup appear after a user has left a comment on your page or after a user has made a purchase.
Despite its high-quality templates and beautiful dashboard, Bloom lacks a lot of the advanced features other plugins offer like an exit intent trigger option, and it doesn't have a visual customizer.
Because this plugin comes from Elegant Theme, you can only access it by purchasing an Elegant Theme subscription, which costs $89/year or $249 for lifetime support and updates. This subscription also gives you access to 87 premium themes and 2 other plugins. But if all you're looking for is a popup plugin, this may not be worth the investment.
Popups offers WordPress specific targeting options, using AND/OR rules and criteria such as page, referrer, user activity and logged-in status, and device. Trigger options include timing, scroll depth, exit intent, and specific page elements. Popups is also compatible with many form plugins, but those integrations need to be configured using AJAX.
This plugin starts free, but for more functionality, you can purchase a single-site license for $39.
Popup Builder lets you insert any type of content into your popups and create custom animation effects. It offers features like automatic closing, user retargeting, and time delay triggers, as well as integrations with email service providers MailChimp and AWeber.
While this plugin can be used for free, just like Popup Maker, you will need to purchase extensions for additional functionality. Individual extension prices vary between $5 and $15, but you can get the full bundle starting at $49/month.
Poptin is a free popup and form builder specially designed for marketers, website owners, and digital agencies. Its powerful conversion optimization features are effective in boosting email signups, reducing cart abandonment, increasing engagement, and improving your overall sales conversion rate. It has a variety of fully responsive and customizable popup and forms templates that you can utilize without the need for coding.
In a matter of minutes, you can create your lightbox popups, full-screen overlays, gamified popups, countdown popups, slide-ins, bars, widgets, email forms, and more. You can add different elements such as images, videos, icons, countdown timer, coupons, and even custom CSS. The best part is that you can Integrate it with HubSpot CRM and emailing software to experience a seamless lead generation funnel. Poptin also offers a wide range of smart triggers and targeting rules to better convert the most qualified leads and customers.
Poptin's free plan already includes major tools and features like analytics, A/B testing, exit-intent trigger, unlimited popups, and forms, among others. If you want to get access to more advanced features, you can always upgrade to its paid plans which start at only $25 per month.
Choose whichever plugin fits your needs the best.
There are endless options when it comes to WordPress popup tools.
If you're looking for a quick and easy way to collect user information and convert leads, check out HubSpot's free form popup WordPress plugin. Installing the plugin will automatically connect your demand capture tools to the free HubSpot CRM so you can easily create follow-up emails for people who have filled out your form, track their activity on your site, and manage your leads all in one place.