With 1.13 billion daily active users engaging on the platform, Facebook has become an obvious option for marketers looking to explore the benefits of targeted ad creation.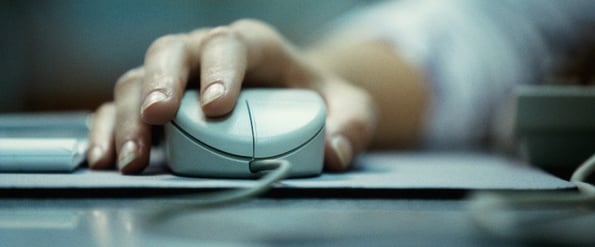 And while Facebook's targeting options make it easier for you to get your ads in front of the people you really care about, it's ultimately up to you to do the convincing. To do that, you'll need to pay close attention to the details.
If you look at AdEspresso's anatomy of a Facebook Ad diagram, the headline may seem like a tiny piece of the puzzle, but that couldn't be further from the truth: A users' decision to take action on your Facebook Ad will undoubtedly be influenced by the strength of your headline. After all, it sets the tone and expectation for everything to come.
That said, you want it to be memorable, eye-catching, and above all, clear. To help you put together a Facebook Ad headline that accomplishes all of the above, we compiled some criteria and tips to guide your efforts. (For more on the science of successful Facebook Ads, check out this free guide.)
The Basis of a Clickable Facebook Ad Headline: 3 Principles to Follow
Don't miss this live virtual event with Facebook and HubSpot on how to grow your business faster than ever with Facebook
1) Customized
If you want to make your Ad more personal and engaging, customize the headline.
Situated just below your featured image, the headline can often be the last thing Facebook users read in order to understand exactly what you're offering. In other words, a lack of headline contributes to an overall lack of clarity (which we'll discuss next).
Here's an example from The New Yorker to help illustrate what we mean here:
The Ad headline is customized, but it fails to offer a compelling reason or highlight a specific benefit for subscribing. For example, a more interesting headline might read, "Subscribe for $1 a Week" or "Award-Winning Reading for Only $1 a Week."
2) Clear
With Facebook users publishing over 3 million posts every minute, you must strive for a level of headline clarity that isn't easily glossed over.
For example, check out the following headline from Blue Apron, which makes the "what" (Blue Apron) and "why" ($40 discount) crystal clear:
And here's another headline example from Ceros that clearly defines what users are being asked to sign up for:
If you need help narrowing your focus, check out these suggestions for writing with greater clarity.
3) Concise
To echo the previous guideline, you should aim to keep your Facebook Ad headline short, sweet, and to the point. Facebook recommends that Ad headlines fall between 25-40 characters in length to maximize engagement, so your focus should be on creating something that is easily understood and value-oriented.
This short headline from Maven is a great example of "less is more":
In this example, they've made the offer very clear to ensure that Facebook users fully understand that they will have access to nutritionists if they click on the Ad.
This example from Frontier also highlights the power of short and sweet Facebook Ad headlines:
More specifically, this particular example demonstrates how to get to the point in the headline, while leveraging the image to do the rest of the talking.
Need help writing more concise content? Practice writing in short-form -- haikus, tweets, six-word memoirs, and so on -- to get in the zone before writing your headline.
How to Write Better Headlines for Your Facebook Ads: 5 Formulas to Try
1) Ask a question.
A headline in the form of a question is a great way to grab a Facebook user's attention and draw them in to get the answer.
In fact, research from Social Influence about declarative-statement headlines found that headlines in the form of questions received 150% more clicks than statement headlines. Not to mention, these questioning headlines received 175% more clicks if the question included the word "you."
Moral of the story? If you know what questions your target audience is asking, use those questions to encourage engagement with your Facebook Ads. For example, Brilliant Earth asked a question -- "Dreaming of the perfect ring?" -- that makes their target audience (future brides and grooms) want to know more:
The short copy quickly makes it crystal clear why Facebook users should shop with them: They sell the "perfect" ring. They also used the positive superlative "perfect," which CoSchedule suggest using as a way to drive urgency in your headline messaging.
Here's another example from Harper's Bazaar:
In this ad, they used a question and a superlative to tease their photo gallery of movie stars and pique the interest of users. As an added bonus, the question also takes advantage of a concept known as nostalgia marketing. By positioning the question around the year in which the reader was born, they're effectively triggering nostalgic memories -- which tend to be happy ones.
2) Give a command.
University of Texas Visual Communications lecturer Frances Ylana suggests employing commands in headlines when you have a strong verb to use to inspire interest.
When crafting an effective Facebook Ad headline, start by communicating the command or action you want people to take upfront. Then, rely on additional Ad elements -- image, descriptions, and so on -- to paint the rest of the picture. This will help you keep things clear, concise, and actionable, while still being compelling.
Here's an example from ModCloth that demonstrates this idea:
You'll notice that the headline commands action -- "Visit ModCloth IRL in CO" -- while the other elements of the Ad support that pitch: lovers of "fierce fashion" should follow instructions and take advantage of their limited-time offer.
Here's another example of a clear and concise headline in the form of a command:
Casper did a great job of keeping this headline short and sweet, while also using a direct ask and positive superlative to make this Ad highly clickable.
3) List a benefit.
Another strong technique for Facebook Ad headlines is showing users how the offer benefits them.
If you've been reading our blog for some time now, you know that the "always be closing" sales era has given way to "always be helping." In other words, people don't want to be sold to aggressively anymore, and according to Entrepreneur, a headline that clearly states how your offer will benefit the audience is a better way to drive clicks and conversions than listing the features.
Galvanize's Ad headline does a great job of listing the benefit of working with them:
If the headline were "Take Our Coding Class," it would get a similar message across, but in a less helpful tone.
Slack's Facebook Ad is another great example of showcasing benefits over features:
Slack is an instant-messaging product, but instead of mentioning any specifics about the technology, the Ad headline focuses on how Slack can help the user.
4) Inspire curiosity.
Social media platforms and print newspapers alike are full of headlines that make you want to learn more, and these headlines take advantage of the curiosity gap.
What's that? According to George Loewenstein of Carnegie Mellon University, this concept refers to the gap between "what we know and what we don't know."
His theory is that when we are exposed to a gap in our knowledge, we feel the urge to fill in that gap with new information. Another experiment testing his theory found that curiosity activates the reward-seeking parts of our brain, making it an effective strategy to apply to Facebook Ad headlines. Why? Because it's almost painful for us to learn that there's something we don't know until we resolve it by learning new information.
The lesson? Choose an Ad headline that teases the content you're linking to on your website. This approach can help you inspire curiosity and earn your campaign clicks. For example, BuzzFeed's headline does a great job of generating interest in a topic that many in their audience are probably interested in without reading like "clickbait":
And here's an example of how my team at HubSpot used curiosity to promote a new product with a Facebook Ad:
By teasing users with information about how to transform selling without giving it away in the headline itself, users are more likely to click to learn more.
Note: While inspiring curiosity is a great strategy to apply to your Ad headlines, don't overdo it. Clickbait headlines suck, and relying on them could hinder your efforts: Earlier this month, Facebook announced their continued efforts to reduce clickbait in the News Feed in the form of an algorithm update.
"With this update, people will see fewer clickbait stories and more of the stories they want to see higher up in their feeds," explains Facebook's Alex Peysakhovich and Kristin Hendrix. (Check out the full announcement here for more information.)
5) Leverage lists.
People love lists. According to Maria Konnikova, the listicle has exploded into such a popular content medium due to the way our brains work: when we see information, our brains immediately try to process it, and numbers help break up the masses of written content we see on social media every day.
According to one study, numbered lists make it easier for us to categorize and draw on differences between data, which ultimately helps us process it more quickly.
Here's an example of a list in action from the folks at Lost Waldo:
The listicle headline does a fantastic job of teasing a highly useful piece of content for anyone planning travel, while also using a positive superlative to drive interest (as we mentioned earlier).
Now, if you've read my bio, this next example might seem a little biased (spoiler alert: I love Harry Potter) ... but that's not the only reason why it's being featured ...
The listicle headline shows users that the names highlighted are distinct from other names because they're magical, and the headline word choice is "spellbinding." If that's not clickable, I don't know what is.
Ready to craft your own headlines?
John Caples, the Mad Men-era copywriter made famous by his direct-mail taglines, once said: "If you use a poor headline, it does not matter how hard you labor over your copy because your copy will not be read."
I love this quote because in any type of advertising you pursue -- whether it's a news article or a Facebook Ad -- headlines will play a huge part in getting people to read your content.
Once you feel like you've mastered the art of the headline, check out this ebook to learn how to choose the right description, caption, and image to make your Facebook Ad successful or our ultimate guide to Facebook marketing for a comprehensive evaluation of your strategy.
What's your secret for the perfect Facebook Ad headline? Share it with us in the comments below.