"Unriddled" is HubSpot's weekly digest of the tech headlines you need to know. We give you the top tech stories in a quick, scannable way and break it all down. It's tech news: explained.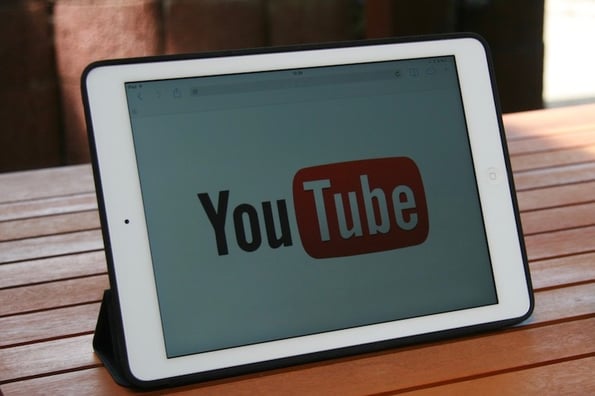 Unriddled: The Tech News You Need
1. YouTube Subtly Adds Free(ish) Movies to Its Collection
AdAge reported late last week that YouTube added free films to its Movies collection in October, allowing users to watch full-length features with commercial breaks. The ad-supported model creates an alternative to other feature-film-for-pay options online, like iTunes or subscription-based streaming services like Netflix and Amazon Prime. The latter two services haven't yet introduced the option to view movies for free with commercials. Read full story >>
2. Messenger Makes Its Unsend Feature Facebook Official
Last week, we covered a story that Messenger would imminently roll out an unsend feature to all users -- a feature that was previously (and controversially) only available to Facebook CEO Mark Zuckerberg. Now, according to TechCrunch, the feature has officially become available to users in Poland, Bolivia, Colombia and Lithuania, with hopes of global rollout "as soon as possible." Read full story >>
3. Instagram Launches Its "Time Well Spent" Tools
Over the summer, Instagram and its parent company Facebook both announced they would integrate new tools to show users how much time they spent on each app.
There was no clear timeline for this rollout when the announcement was made, but last week, Instagram officially launched its "Your Activity" dashboard -- which not only gives users a visual time management display, but also helps them set daily limits for using the app and mute notifications. TechCrunch has more on how to find and use the new feature. Read full story >>
4. How Do People Really Feel About Amazon's Big Announcement? Here's What We Found Out.
News of Amazon's geographical selections for its second headquarters has received mixed responses. We asked hundreds of people to weigh in on the news -- here's what we learned. Read full story >>
5. Instagram Cracks Down on Fake Followers
Instagram has started removing followers from user accounts that have gained a following through automated apps that leave comments, follow, and then later unfollow other accounts on their behalf. Although these apps were made to help users build an audience, Instagram considers this behavior (and many of the new followers gained) to be "inauthentic."
With these changes, Instagram accounts that have used these apps to build a following might see that following shrink -- an occurrence of which Instagram has warned users with an in-app message. Read full story >>
6. LinkedIn Might Be Adding New Social Tools
According to a report from Social Media Today, LinkedIn might be testing social tools such as emotion-driven "reactions" to posts -- similar to Facebook's Like, Love, Laugh, Wow, Sad and Angry post reactions. The possible new feature, which the company has yet to confirm, was first discovered by computer scientist Jane Manchun Wong, who tweeted that LinkedIn's versions of reactions appear to include "Like," "Clap," "Insightful," "Hmm," and "Support."
If LinkedIn does roll out these reactions, it could be the latest in a series of moves by other social networks to emulate and potentially provide alternatives to Facebook's business and social tools (see below). Read full story >>
7. Why the New Google My Business App Makes for a Pivotal Marketing Moment
Google has built a new place for businesses to build a profile and connect with customers. Find out why it represents a pivotal moment in marketing. Read full story >>
8. Self-Driving Cars Will Hit the Road in a Few Weeks. Are We Ready?
In a matter of weeks, self-driving car company Waymo is rumored to pilot a commercial, driverless car-hailing service. But are people ready for autonomous vehicles to hit the road? Read full story >>
9. Google Used Search Data to Create This Report to Help You Navigate the Holidays
Data nerds and holiday enthusiasts alike, rejoice: Google has compiled historical search data to help users navigate Thanksgiving this year. Here are the report's highlights. Read full story >>
10. Is Gamification the Key to Better Video Engagement? [New Data]
App and video developers all over are creating a new type of video: the kind that invites the user to participate and interact with it, a la a digital game show. But is that truly the key to better video engagement? Read full story >>