Last Friday, YouTube announced it work to further curb the spread of propaganda on its network -- this time, by adding a designated label to state-funded content.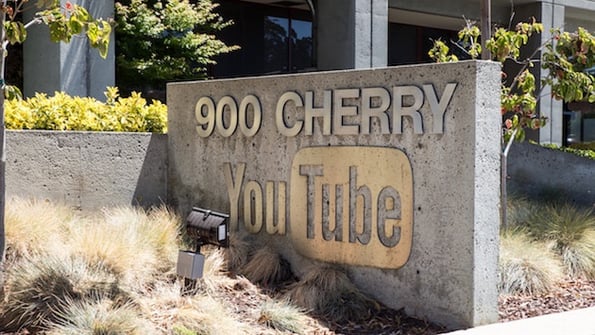 As part of YouTube's overall work toward greater transparency into the content shared on its site, videos uploaded by news creators that receive any degree of public or government funding will be labeled as such.
The label will appear below the video itself, and above its title broadcasters, as per the example below:
Source: YouTube
The news came via a blog post penned by YouTube News Senior Product Manager Geoff Samek, who explained the efforts are part of those to "get [news] right" on its platform, "helping to grow news and support news publishers on YouTube in a responsible way."
It's a move -- much like other YouTube changes we've reported on in recent months -- likely in response to scrutiny received for its role in the 2016 U.S. presidential election.
YouTube was largely blamed for allowing the spread of political propaganda on its site -- and accused of not only allowing polarizing content from RT (a Russian-government-backed news outlet) to go unflagged, but also allegedly spending significant time growing its presence through the platform.
Source: Office of the Director of National Intelligence
But there's a problem. Not all "state-funded" media is created equal.
With this new labeling system, publicly-funded news outlets like the U.S.-based PBS (Public Broadcasting Service) -- which has aired famed shows including "Sesame Street" and "Frontline," as well as exclusively syndicating British programs like "Downton Abbey" -- will receive the same classification as the likes of government.
In other words: The same rules apply to two very different content creators receiving different levels of public funding. PBS will be labeled as a "publicly-funded American broadcaster," and RT as "funded in whole or in part by the Russian government."
And while those labels do provide some distinction, it still muddies YouTube's news broadcasting waters. As opposed to serving as a government-sponsored media outlet like the RT, for instance, PBS runs according to funding rules designed to "ensure the complete editorial independence of producers from influence by underwriters."
And while PBS does receive a small amount of government funding -- which has faced recent threats of elimination -- it is not federally-run.
That leads to fears of confusion among viewers who might not be familiar with such news broadcasters as PBS, and the unintentional alignment of it with suspected propaganda content.
"PBS is an independent, private, not-for-profit corporation, not a state broadcaster," said PBS in a statement. "YouTube's proposed labeling could wrongly imply that the government has influence over PBS content, which is prohibited by statute."
While YouTube itself has acknowledged it doesn't "expect it to be perfect," the presence of a glaring flaw before the feature is rolled out is one that many find less than encouraging.
On one hand, says HubSpot Brand Marketing Associate Henry Franco, "It seems like another step in the right direction in terms of verifying content, as platforms like YouTube seek to redeem their credibility."
But at the same time, Franco explains, the lack of verification might not even be the issue. "The real problem isn't that brands are good at deceiving. It's that viewers don't do the work in identifying what is or is not factual."
"It all boils down to psychology," he continues. "People tend to believe what aligns with their existing values."
I'll be keeping an eye on this feature as it rolls out. As always, feel free to weigh in with thoughts or questions on Twitter.