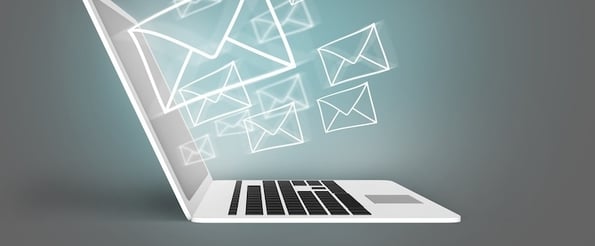 When you're struggling to hit your sales target, what are some of the things you start scrambling to do to try and get a deal through the door?
If you're like most salespeople, you might try emailing leads that have gone dark, sending follow-up emails to opportunities in the pipeline, or reaching out to ask customers to make a referral. In desperation, you may even consider purchasing a list and email blasting it in search of that one golden nugget.
Before you do that (and please don't), let's take a step back for a second and think about the techniques you're using to sell.
My guess is that email is a primary driver of the majority of your communications, right? Did you know that more than 78% of emails are completely ignored? Imagine how many deals you lose, or never get off the ground, because your prospect never actually opened your email. Now imagine how much money you could've made if your emails had an 80% response rate. Do I have your interest now?
We know how difficult and stressful it can be to hit quota if your leads aren't interested enough to even open your email. However, we also know a few highly successful companies that have figured out their own formulas to writing sales emails that get huge results, and we've compiled 21 sales email templates for you to use in your own sales process.
Here are three examples:
1) Reviving a Dead Lead
Mack McGee, VP of a marketing agency, was able to effectively follow up with a big ecommerce lead that went dark for nine months. Using email tracking, he was able to see his lead had reopened his email which had included his pricing pitch. This follow-up email template resulted in closing a $100,000 deal.
2) Getting a Prospect to Ask You For a Meeting
Caroline Ostrander, a business development rep at HubSpot, sent this email to a prospect with a new job that impressed him so much he asked her for a meeting to get more information.
3) Increase Conversions by 1,100%
Amanda Holmes, CEO of Chet Holmes International, a multi-million dollar consulting company was wondering why people didn't convert after viewing a bottom-of-the-funnel webinar. So she sent one email that resulted in more sales than all her other webinars put together, seeing a 1,100% increase in conversions.
Whether you're prospecting, following up, closing deals, or breaking up with a prospect, we've got a proven email that you can use to improve sales and grow your revenue. Stop wasting your time writing and sending emails that get ignored and start selling to people who want to buy from you.
Get our 21 proven email templates and start using them today to create more opportunities and grow your revenue.