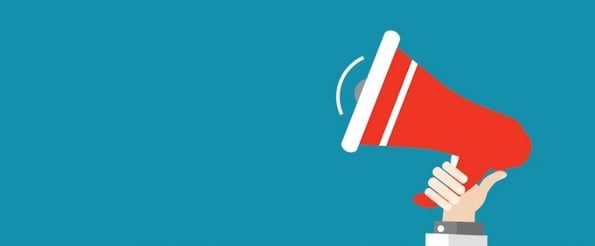 It sounds ironic, but taking time away from work to attend a conference will actually teach you how to be more efficient so you can work less.
And that's exactly what we aim to do -- equip you with the skills that'll make you a leaner, meaner salesperson. So for the first time ever, INBOUND will have a dedicated sales track with content tailored to sales leaders. Here's what you and 15,000 other sales and marketing leaders will take away from #INBOUND16.
1)
Lessons

from world-class entrepreneurs.

What do Rand Fishkin, Gary Vaynerchuk and Alec Baldwin have in common?

Yep, they're all speaking at INBOUND.

Fishkin, who goes by the moniker "Wizard of Moz," is the founder and former CEO of Moz, and boasts a killer mustache.

Vaynerchuk grew his family's business from $3 million to $60 million in five years when he had just graduated from college.

And Alec Baldwin is ... well ... Alec Baldwin. I'm sure he's got some crazy interesting stories to share from the main stage.

You'll also hear from Fortune 500 sales executives from companies like Tesla, Dropbox and Box. The 39 breakout sessions are full of content on sales strategy, hiring and retaining talent, marketing and sales alignment, sales development, and training your team.
2) Training for your team.
Are you a sales manager looking for training materials for your team? INBOUND is an opportunity to step away from the tedious reporting, forecasting, and pipeline management you're working on and learn new ways to elevate your team. Learn from the best in the business, and pass on the lessons to your team when you get back to the daily grind.
INBOUND will feature intimate, tactical training sessions that'll provide you with actionable sales strategies you can implement as soon as you return to the office. Do you wear both Sales and Marketing hats? There's a training for that. Or maybe you're a HubSpot CRM customer? There's a training for that too. Or maybe you want to learn to build up an inbound sales process? We've got free online sales training you can learn from.
3)
Relationship-building

and team bonding.

In 2015, INBOUND played host to 14,000 sales and marketing professionals at the Boston Events and Convention Center. Between the nightly happy hours, built-in networking based on industry, social events like Seaport Parties, and seeing entertainers like Amy Schumer perform (the 2015 entertainer), you're sure to meet other people in your industry and role.

Whether you're looking to meet new customers, get a new job, or hire your next rainmaker, INBOUND will have no shortage of opportunities for you to meet some of the best and brightest in the industry.

And the good news doesn't stop there -- scroll down for an exclusive discount code you can use today.
Use the promo code SALESLAUNCH for a discount at early bird pricing levels. The code cannot be combined with any other offer or discount or applied to past orders, and expires at 11:59pm PST on July 31, 2016.