If you scrape your knee, do you ask for a bandage or a Band-Aid? Successful companies like Coca-Cola and Band-Aid have one important thing in common: a strong brand positioning strategy. In fact, their brand names have become generic terms for all similar products in their niche.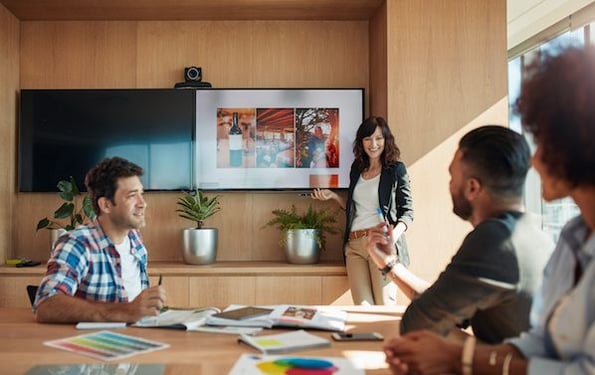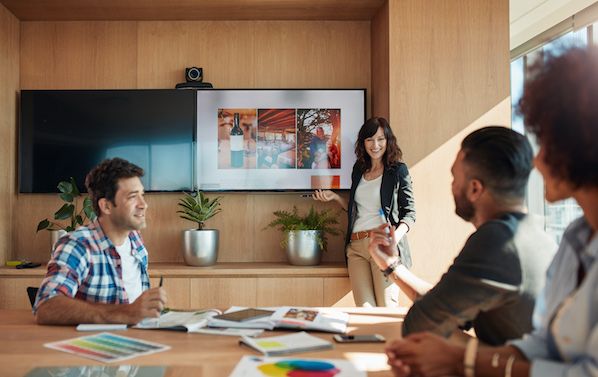 A strong brand positioning strategy is an absolute must for all businesses striving for success — and the proof is in the numbers. Brands that are consistently presented see an average revenue increase of 10-20%. Successful branding yields benefits such as increased customer loyalty, an improved image, and a relatable identity that sets you apart from the competition.
In this post, you'll learn the framework for successfully positioning a brand within your ideal market. Below are the high-level topics we'll cover — but don't worry — we'll be getting into the weeds so you have a thorough understanding of how to position your brand.
What is Brand Positioning?
Brand positioning is the process of positioning your brand in the mind of your customers. More than a tagline or a fancy logo, brand positioning is the strategy used to set your business apart from the rest.
Effective brand positioning happens when a brand is perceived as favorable, valuable, and credible to the consumer. The sum of those three becomes unique to your business, and as a result, your customers carve out a place for you in their minds.
This is important because being "different" from the competition isn't enough to win in the market. Take it from brand positioning expert Will Barron at Salesman.org — he says, "You only get the opportunity to position your brand when you're doing something remarkable. Anything else and it's just comparison."
Why is brand positioning important?
You have a reputation whether you cultivate it or not, so you might as well create a brand positioning plan that can help you take control of your reputation and brand image.
More than a century ago, a soda company decided to offer a never-before-seen product: the first-ever cola drink. In doing so, it successfully positioned itself as the original. Now, Coca-Cola benefits from millions of sales around the world and is a household staple. It's positioned in our minds as the gold standard of soda.
Brand positioning allows a company to differentiate itself from competitors. This differentiation helps a business increase brand awareness, communicate value, and justify pricing — all of which impact its bottom line.
But not all brand positioning strategies are the same or have the same objective. Depending on the nature of your offering and industry, your positioning and messaging will vary. Let's go over a few common positioning strategies that can help you get started.
Types of Brand Positioning Strategies
Customer Service Positioning Strategy
Convenience-Based Positioning Strategy
Price-Based Positioning Strategy
Quality-Based Positioning Strategy
Differentiation Strategy
Social Media Positioning Strategy
Other Positioning Strategies
When you're deciding how to position your brand in the marketplace, you have several options to choose from. You want to tailor your strategy to highlight your product's competitive advantage and point out your competition's shortcomings.
Below are a few popular positioning strategies that you can use to differentiate your brand in the market.
1. Customer Service Positioning Strategy
There's a pretty good chance you've selected a retailer, restaurant, or another service provider because of its customer service at least once.
Companies in verticals that are known for inattentive support benefit from highlighting their friendly customer service to differentiate themselves. Other companies — with products that are particularly complicated — can highlight their strong support systems to attract new customers.
The most tangible benefit of this strategy is that great customer service can help justify a higher price point. Apple's products, for example, come at a high premium, but its support staff is friendly and quick to respond.
These service interactions also are an integral part of the flywheel — an initially unhappy customer may turn into a promoter if they have a great service experience.
Be diligent with this strategy. If you advertise exceptional customer service but don't deliver, you'll invite bad reviews, angry tirades over phone and email, callouts on social media, and even Better Business Bureau complaints.
HubSpot's founder and CTO, Dharmesh Shah, uses this simple equation to explain customer delight and stay accountable to delivering the brand promise: Customer delight = experience - expectations.
Pro Tip: Be sure to equip your team with the right customer service software to deliver on your promise.
2. Convenience-Based Positioning Strategy
A convenience-based positioning strategy highlights why a company's product or service is more convenient to use than the competition's. This convenience can be based on factors like location, ease-of-use, wide accessibility, multiple platform support..
The convenience may also be because of the product's design. For example, Swiffer advertises its WetJet product as a convenient alternative to a traditional mop because of its disposable mopping pads.
Positioning your product or service as the most convenient will automatically attract busy consumers. And like the previous strategy, it can also justify a higher price point. For example, a Swiffer WetJet is $26, whereas an O-Cedar mop is $10.
But in some cases, offering convenience can be costly. For instance, if you're in the B2B SaaS space, and you offer your product across multiple operating systems, you'll likely need a strong, consistently available development team to deliver on your promise. Those developers would need to be on call to resolve bugs and other issues for this positioning strategy to work — and the costs to support them might get out of hand.
The last item you'd need to check is whether your product is truly convenient. The WetJet mop, for example, could potentially be inconvenient because customers constantly have to go to the store to buy refills. If you sold a similar product, you might want to offer automatic refill programs or subscriptions to fulfill the expectations your customers have of convenience.
3. Price-Based Positioning Strategy
A company uses a price-based position strategy to present its product or service as the most affordable option. When you position your product as the cheapest on the market, you can generate a large customer base because no one likes to spend more than they have to. Offering the lowest price is an easy way to get prospects to convert.
But this strategy comes with its share of risks and drawbacks — namely, giving prospects the impression of lower production quality.
You might also run into economic issues that can hinder your brand positioning over time — like Subway's $5 footlong that couldn't survive inflation. Price-based positioning can also initiate a price war, though that mainly applies to certain industries such as air travel.
4. Quality-Based Positioning Strategy
Companies implement this strategy when they want to emphasize the quality of their product —quality that often comes at a premium cost.
The quality of a product can be shown through exceptional craftsmanship, small-batch production, high-quality materials, and even sustainable practices that make it more expensive to produce. The quality of service can be shown through evidence of exceptional end results, high ROI, and glowing customer testimonials.
Budget-conscious shoppers may bypass your brand in favor of a cheaper alternative. But this is where buyer personas would come into play. The income and shopping habits of your target customers would determine whether emphasizing quality (with a higher premium) is the right approach for your brand.
5. Differentiation Strategy
A differentiation positioning strategy relies on a product's uniqueness or innovative qualities in comparison to the traditional competition. Tesla is a great example.
Before the Tesla vehicles existed, there hadn't been an attractive, fully electric vehicle available for purchase. Now, it's the leading tech company pioneering self-driving cars and AI robots.
If you implement this strategy, consumers who value innovation will be attracted to your brand and product. The one potential limitation is that the public could be discouraged by the lack of history of use. If your product is completely new, consider providing the research and testing that went into its creation. Often, innovation-driven consumers like to know how the new technology or product works.
6. Social Media Positioning Strategy
This type of positioning is unique because it's focused on a set of channels rather than a stand-alone tactic. And the channels your brand uses (and doesn't use) say just as much as your messaging does.
Believe it or not, your brand doesn't have to show up across each platform. When using this strategy, the key is to choose the channels your target market uses the most. The factors to consider when choosing a social media platform for your brand strategy are:
Where your target audience spends leisure time
Where your target audience spends money
Where your target audience looks for information and advice
There's a chance these three areas could be found on one social platform, but they might be spread across several of them. Once you narrow down where your brand should show up, you can craft your messaging to meet the customer where they are.
7. Other Positioning Strategies
These aren't the only strategies out there. You can position your brand as the leader, the first of its kind (the original), or the most popular. You can also position your product as the solution to a pervasive problem.
Another approach is to directly compare your brand to your competitors. In this strategy, you'd directly call out your competition in your ad campaigns and highlight your product's advantages over theirs.
When crafting your position, be sure to take a close look at your target buyers and their behaviors. Whether they prefer to save, spend money on quality, or have the latest and newest gadget will determine how you position your brand.
Now that you have an idea of the few approaches you can take, it's time to create a positioning plan that establishes your brand as the friendliest, the most convenient, the cheapest, or simply the best choice compared to other brands.
We're committed to your privacy. HubSpot uses the information you provide to us to contact you about our relevant content, products, and services. You may unsubscribe from these communications at any time. For more information, check out our
Privacy Policy
.
10 Positioning Statement Templates
Everything you need to create a stand-out positioning statement.
Defining a positioning statement
6 tips for writing a positioning statement
10 industry specific positioning statement templates
And more!
Loading your download form
You're all set!
Click this link to access this resource at any time.
Access now
Free Positioning Statement Templates
Fill out the form to access 10 free positioning templates.
How to Create a Brand Positioning Strategy
Determine your current brand positioning.
Create a brand essence chart.
Identify your competitors.
Conduct competitor research.
Identify your unique value proposition.
Build a brand positioning framework.
Create your positioning statement.
Evaluate whether your positioning works.
Establish an emotional connection with prospects and customers.
Reinforce your brand's differentiating qualities during the sales process.
Create value.
Ensure that customer-facing employees embody your brand.
Creating your own brand positioning strategy involves diving deep into the details of your brand and discovering what you do better than anyone else. These steps will help you create a brand positioning strategy that's unique to your business.
1. Determine your current brand positioning.
Are you currently marketing your product or service as just another item on the market, or are you marketing it as something distinctive? Your current brand positioning gives you important insight into where to go next. You'll need to understand your current position to further analyze your competition.
Start by considering your target customer and defining who they are. Next, identify your mission, values, and what makes you different from the rest of the market. Finally, take stock of your value proposition and your current brand persona and brand voice.
Matylda Chmielewska at LiveChat Partner Program advises, "We all like connecting with brands that sound and feel authentic to us. Instead of building complex lingo that no one will be able to understand, just talk human. Start with researching who your (ideal and existing) audience is, and use their language."
2. Create a brand essence chart.
Once you've determined where your brand stands within the market, it's time to get into the nitty-gritty of what your brand means to customers. A brand essence chart can help organize these ideas so that they're clear and concise. You'll also be able to use this chart for copywriting and design inspiration.
The brand essence chart is made up of seven components:
Attributes: Think of these as features. For a physical product, this might be a little easier to brainstorm than SaaS or a technology product.
Benefits: What does the customer get to experience as a result of the attributes of your product or service?
Personality: These adjectives describe characteristics of your brand. Don't be afraid to take out a thesaurus for this part, either. Personalities can and should be nuanced in order to distinguish your brand from the competition.
Source of Authority and Support: What is the foundation of your brand? It might be a long-standing history of expertise in the industry, awards, and recognition by regulatory agencies in your vertical, scientific research, or even unwavering customer support in the form of reviews and testimonials.
What It Says About You (The Customer): Based on the elements we've discussed thus far, what does your brand say about your ideal customer? Use inspiration from the personality section to help you complete this section.
How It Makes You (The Customer) Feel: What are some words or phrases your ideal customer might use to describe how they feel when they interact with your brand? This section of the brand essence chart will help you find a niche angle for your brand messaging.
Positioning/Brand Essence: Finally, you'll tie all of these elements together to create a simple statement that describes what the customer should take away from your brand. This shouldn't be confused with a formal positioning statement, you can find more on developing that here.
3. Identify your competitors.
After analyzing yourself, it's important to analyze your competition by performing competitor analysis. Why? You need to see who you're up against to conduct competitor research. That research will help you decide what you can do better in your strategy to gain an edge.
There are different methods for determining your competition, including:
Conducting market research: Ask your sales team what competitors come up during the sales process, or do a quick search using a market keyword and see which companies are listed.
Use customer feedback: Ask your customers which businesses or products they were considering before choosing yours.
Use social media: Quora offers a platform where consumers can ask questions about products and services. Search these forums to discover competitors in your niche.
4. Conduct competitor research.
Once you've determined who your competitors are, it's time to conduct in-depth competitor research. You'll need to analyze how your competition is positioning their brand in order to compete. At its simplest, your research should include:
What products or services your competitors offer
What their strengths and weaknesses are
What marketing strategies they're using successfully
What their position is in the current market
5. Identify your unique value proposition.
Building a unique brand is all about identifying what makes you different and what works best for your business. Chmielewska suggests, "Start by defining what 'effective' really means for your brand — and then build its image based on that."
Chances are after you conduct competitor research, you'll begin to see patterns. You'll start to see some businesses that have the same strengths and weaknesses. As you compare your product or service to theirs, you might find one of their weaknesses is your strength.
This is what makes your brand unique — and it's the perfect starting point for positioning your brand in the market. Take note of your unique offerings as you compare, and dive deep to identify what you do better than anyone else.
5. Build a brand positioning framework.

Positioning a brand can seem overwhelming at first — with so many touchpoints, it can be hard to prioritize a key message. A brand positioning framework like this one can help your brand positioning strategy.
This framework uses a top-down approach, starting with the big idea first, and ending with sample touchpoints which can be used in tactical instances like social media captions, headlines for blog articles, and advertising copy. Check out the articles below for step-by-step instructions for each section of this brand positioning framework:
6. Create your positioning statement.
It's time to take what you've learned and create a brand positioning statement. According to The Cult Branding Company, "A positioning statement is a one- or two-sentence declaration that communicates your brand's unique value to your customers in relation to your main competitors."
There are four questions to answer before creating your positioning statement:
Who is your target customer?
What's your product or service category?
What's the greatest benefit of your product or service?
What's the proof of that benefit?
From there, you can craft a simple but compelling positioning statement. For example, take a look at Amazon's positioning statement: "Our vision is to be the earth's most customer-centric company; to build a place where people can come to find and discover anything they might want to buy online."
Amazon's target customer — although incredibly broad — is anyone. They sell a wide range of products for everyone, which is also their greatest benefit. And the proof? It's all online.
8. Evaluate whether your positioning statement works.
Taking the time to position your brand to appeal to a certain customer is just the beginning. Once your positioning statement is created, it's time to test, experiment, and gather feedback from your customers on whether or not your positioning achieves its goal.
As Ryan Robinson of Close.io says, "Investing the time and effort into positioning your brand to appeal toward a specific vertical, type of consumer, or demographic is only a small part of the battle.
"It's crucial to test, experiment, and actively gather (real) feedback from your target customers on whether or not your positioning is actually having its desired effect.
"We've doubled down on our positioning by consistently asking for (and listening to) feedback from new customers when they join, and it's clear that both our content and its delivery style remain a key asset for our brand."
9. Establish an emotional connection with prospects and customers.
Connecting with your prospects on a human level before going in for the hard sell builds trust, and helps your prospect have a more positive experience with your company's brand. For example, at the beginning of the sales process, reps should take ample time to learn about your prospects and what problem they are looking to solve by using your product.
10. Reinforce your brand's differentiating qualities during the sales process.
With a strong brand position, the differentiating properties of your company's offering should be easy to understand and refer to. Make sure your prospects understand what makes your brand unique throughout the sales process.
11. Create value.
Your main goal should be to help your prospect solve a problem or overcome a challenge they are experiencing. Ideally, your company's offering is part of the solution.
12. Ensure that customer-facing employees embody your brand.
Customer-facing employees are your company's most valuable ambassador. Prospects should receive an experience that embodies the core values of your company and aligns with the company's brand. For example, if your company takes a light, fun approach to branding, you should incorporate this language into your sales conversations. Having an overly serious or stiff tone would not be authentic to your company's brand.
Brand Positioning Map: The Power of Perception
If you want to see how your brand compares to others in consumers' perceptions, a brand positioning map can help. According to the American Marketing Association (AMA), "Perceptual brand mapping is the visual plotting of specific brands against axes, where each axis represents an attribute that is known to drive brand selection."
Image source: American Marketing Association
A brand positioning map consists of attributes that are important to your target audience. To do mapping right, it's best to have multiple versions of the map based on different sets of attributes. By placing your brand and your competitors on your map, you'll see who's more competitive in a certain area over the rest.
The attributes used in the map come directly from the values your customers hold dear. The perception of your product or service is linked directly to those values. Brands focusing on shared values win in the end.
As Harvard Business Review states, "Build brand loyalty on shared values with your consumers. It is not the number of interactions a buyer has with your brand, but the quality and relatability of the interaction."
Brand Positioning Examples
Bumble vs. Tinder
Starbucks vs. Dunkin'
Spotify vs. Apple Music
Popeyes vs. Chick-Fil-A
Target vs. Walmart
Cashapp vs. Venmo
Peloton vs. Bowflex VeloCore
Google Meet vs. Zoom
There are plenty of companies that have excelled at brand positioning over the years by building a positioning strategy that rivals the rest. Here are five great examples:
1. Bumble vs. Tinder
Founded in 2014 by Whitney Wolfe after her departure from Tinder, Bumble was positioned as an app designed to empower women to take control when connecting with new people.
In addition to its initial focus on bettering the female-user experience, Bumble has expanded beyond the dating category, giving users the option to find friendship and professional connections within the platform. Tinder, on the other hand, focuses on fleeting connections.
Bumble's vs. Tinder's Positioning Strategy
Bumble's positioning strategy is differentiation. On its website, the brand states, "Bumble was first founded to challenge the antiquated rules of dating." Indeed, its approach was much more different than any other app's, with women being the initiators rather than men.
Tinder's positioning strategy is leader-based; the brand uses its established history and popularity to compel people to join. Though the brand doesn't identify itself as a leader in online dating (such a tone wouldn't fit with the industry), it implies its leadership standing by highlighting its number of users and nearly decade-long history.
2. Starbucks vs. Dunkin'
While Starbucks and Dunkin' seem different, they both target customers who go on a coffee run every morning. While Starbucks' branding hinges on the in-store experience, Dunkin's branding focuses on its two principal offerings, coffee and donuts. Its slogan, "American Runs on Dunkin," emphasizes the wide-ranging availability of its products. Starbucks, on the other hand, focuses on highlighting craft and offering a more traditional coffee shop experience.
Starbucks' vs. Dunkin's Positioning Strategy
Starbucks' green and brown branding is in direct opposition to Dunkin's bright pink and orange colors. It shows in their strategies, too.
Starbucks' strategy focuses on quality. On its Coffee Finder page, the brand states, "Our coffee masters have distilled their years of tasting knowledge down to three simple questions to help you find a Starbucks coffee you're sure to love." This sort of verbiage conveys Starbucks' focus on quality rather than quantity and even availability.
Dunkin' focuses on both its leadership in the field and wide-ranging availability, and thus their strategy is leader- and convenience-based. "Dunkin' is the world's leading baked goods and coffee chain, serving more than 3 million customers each and every day," the brand states, highlighting how convenient it is to simply stop by for a coffee fix.
3. Spotify vs. Apple Music
The Spotify vs. Apple Music dilemma has been the subject of infinite attention. If you look it up on Google, you'll get more than twenty-six million results on the news section alone.
Spotify is known for its high personalization, whereas Apple Music is known for a more premium song selection and, of course, the high-quality Apple brand. Though their offerings are strikingly similar, both brands use radically different strategies to position themselves in the market.
Spotify's vs. Apple Music's Positioning Strategy
Spotify uses a price-based strategy. While its premium options are nearly identical to Apple Music's in terms of pricing, it offers a free plan that makes it more accessible.
Apple Music uses a quality-based approach, touting its 60-million song catalog as a principal attractor. It also offers exclusive content such as videos and on-screen lyrics. In comparison, Spotify only offers this feature for a few songs.
4. Popeyes vs. Chick-Fil-A
Popeyes and Chick-Fil-A have one thing in common — fried chicken. Other than that, the brands couldn't be more different. Popeyes focuses on down-home, southern, cajun-style recipes that pack a punch to your lunch hour. Chick-Fil-A on the other hand, refrains from this edgy vibe and offers wholesome, well-rounded favorites that everyone in the family will enjoy everyday except Sunday.
Popeyes vs. Chick-Fil-A Positioning Strategy
Popeyes uses a differentiation strategy whereas Chick-Fil-A touts a hybrid customer service / quality-based approach. What's unique about Chick-Fil-A is that its brand positioning strategies are both overt and covert. You'll rarely hear the company boast about its stellar customer service like they do the quality of their sandwiches and salads — the company simply lets the employees' actions speak for themselves.
On the flip side, Popeyes isn't in the business of exceptional customer service — they're about on par with other competitors in the fast-food industry. But the company stands out from the crowd as a run-of-the-mill fast-food chain that can hold its weight when compared head-to-head with the industry gold standard that is Chick-Fil-A.
5. Target vs. Walmart
This long-standing rivalry is a textbook example of brand positioning strategy at work. For some customers, geography might be a barrier to experiencing the Target brand since there are far more Walmart stores across the country. But for the most part, these two retail chains are earning their fair share of the market.
Target vs. Walmart Positioning Strategy
Walmart became the industry standard of convenient and inexpensive shopping for everything from groceries to automotive supplies. The mega-retailer focused less on quality-based and customer service positioning — two of the areas Target adopted.
Sure, you could say "Both stores sell the same items, what's the difference?" But Target shoppers will gladly point to seemingly longer lines and less organized aisle shelves at Walmart that make for a less-than-stellar shopping experience. Walmart patrons find the low prices and convenience of having a store just a few blocks away to be worth it.
6. Cashapp vs. Venmo
Cashapp and Venmo have become cultural mainstays in their own right. Both brands are synonymous with "I'll pay you back later," except with these apps, you can be sure your friends will keep their word by sending a request for the funds you're owed. While it's not uncommon for personal money-lenders and borrowers to use both platforms, there is a preference for one over the other based on their brand positioning strategies.
Cashapp vs. Venmo Positioning Strategy
Cashapp is most focused on getting money from point A to point B as quickly as possible. The brand leads its convenience positioning strategy right from the home screen of the app which prompts the user to enter a dollar amount before anything else.
Conversely, Venmo puts the transactional aspect of sending and receiving money on the backburner while connection takes first place. In lieu of the transactional screen, Venmo's home screen shows a log of all the fund transfers sent among your friends. The social media positioning strategy Venmo employs isn't isolated to the app — the brand frequently does giveaways on Instagram where its millennial demographic spends their time.
7. Peloton vs. Bowflex VeloCore
If you thought the market for at-home stationary bikes was a monolith, think again. This segment of the at-home workout equipment market has boomed in the past few years with Peloton leading the way. Although the brand isn't brand new, it's one of the youngest players in the industry and is giving seasoned competitors like Bowflex a serious reason to sweat.
Peloton vs. Bowlfex VeloCore Positioning Strategy
Peloton's brand combines convenience with social media positioning strategies to appeal to younger consumers with more disposable income to spend on workouts. The brand has kept a pulse on trends that make the market tick and offers products and services that meet those needs in what seems like real-time.
Bowflex VeloCore knows that behind all the Peloton hype is a steep price point that boxes many out of the market, so the brand competes on price instead. With a comparable, and by some opinions, better product, the brand essence chart for Bowflex VeloCore will look completely different from one that Peloton might have. Here's our take on Bowflex VeloCore's chart and Monigle senior director Brian Elkins' rendition of Peloton's chart:
8. Google Meet vs. Zoom
The year 2020 changed the way we lived and worked. Virtual connection became the new normal which meant that tools like Google Meet and Zoom were at the forefront of everyone's minds. While both of them serve a similar purpose — bringing people together over the web — they have stark differences in the way they're positioned.
Google Meet vs. Zoom Positioning Strategy
Google and Zoom have a similar immediate time to value metric since they both require an app to perform properly and have free, but limited, usage of their platforms. However, it's important to note that although Zoom took the forefront of the media as the solution to work-from-home meetings, Google Meet wasn't far behind as the connect-from-home solution for families and friends who couldn't gather in person. As a result, Google's brand positioning strategy focused more on differentiating itself as a tool for the interactive socialite when compared to Zoom's convenience-based positioning that became a saving grace for isolated professionals.
Successfully Position Your Brand for Growth
As you can see, a strong brand makes all the difference when entering or competing in any market. A unique brand positioning strategy is critical to making a statement, getting (and keeping) your target audience's attention, and successfully growing your brand. Use the brand positioning strategies and frameworks outlined in this article to place yourself in the sweet spot of your target market.
Editor's note: This post was originally published in December 2019 and has been updated for comprehensiveness.