How's your sales team like a football team?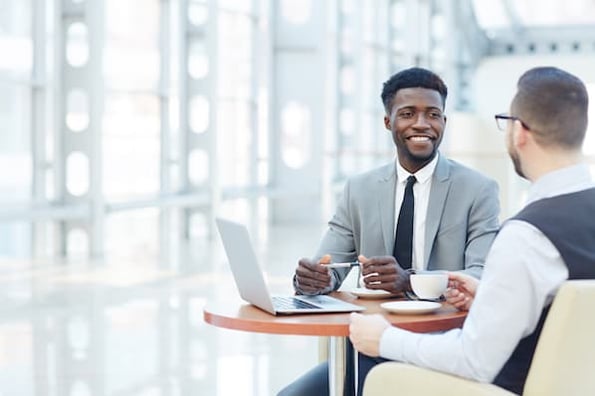 Both sales and football require a certain amount of strategy to succeed. And if your sales team was a football team, a capture manager would be the quarterback.
Without a quarterback, there's no one to organize and initiate the plays. Hint: your team likely won't be winning without this key player.
Instead of winning games, capture managers win business for your company. After an opportunity has been qualified, their focus is to understand the goals of the prospect, develop a solution, and increase the likelihood of winning the opportunity.
Wondering what to look for in a capture manager? Have no fear, here's the capture manager job description that will help you find the best fit for your team.
Capture Manager
A capture manager is an individual who is a resource for a company's sales and business development teams. Capture managers oversee opportunities and help develop a strategy to win them. They have a solid understanding of the prospect's business and goals and they determine a plan to achieve them.
If your team wants to win even more deals, a capture manager can help them do that.
What is a capture manager?
Capture managers oversee opportunities after it has been qualified. They assess the customer's needs and goals, competition, and potential solutions. Then they develop a win strategy. A win strategy is a plan to close the deal and earn the prospect's business.
According to PayScale, the average salary for a capture manager is $114,005. This amount will vary depending on the capture manager's years of experience. Most capture managers hold a bachelor's degree or higher.
Many companies will require capture management training, and they'll look for additional skills and qualifications like:
Capture Manager Job Description
Here are the key job responsibilities and qualifications of a capture manager.
Responsibilities
Run capture on new business opportunities
Lead strategic capture efforts throughout the sales lifecycle
Perform market analysis, identify opportunities, develop and execute capture plans, and monitor competitor activity for each capture
Ability to work with executives and senior leadership
Conduct competitive analysis to develop competitive solutions
Deliver strong financial results
Qualifications
Bachelor's degree or higher in relevant business, technical, or professional field of study.
Understanding of capture management best practices
Experience managing and writing proposals
Demonstrated ability to capture business
Excellent organizational skills and ability to meet deadlines
Excellent presentation and verbal communication skills
Exceptional interpersonal, problem solving, and business acumen
Proactive, attention to detail, project management, and organizational skills
Capture Manager Job Description Examples
Capture Manager Job Description
Source: Excella
Senior Capture Manager Job Description
Source: LTS
With a capture manager, you'll have someone to call the plays and help win business for your company. To learn more, check out this business development job description next.