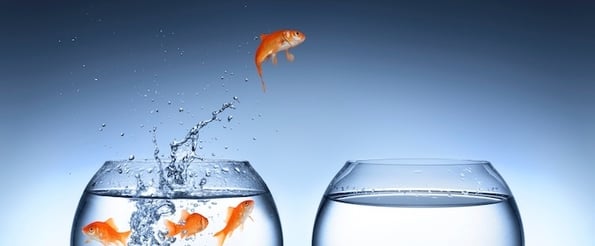 I've sold hardware, consulting services, training services, and software, and across all four scenarios one rule held true -- Q4 was always the biggest sales quarter of the year.
There are a few reasons for this:
Many buyers are trained to buy at the end of the quarter or year. They know that salespeople are more likely to discount the later it gets, so they wait and get ready to buy.
In many companies, if business leaders don't spend their budget, they may lose it altogether. As the end of the year approaches, prospects will divert excess money to priorities that are now financially feasible to tackle.
Conditions in a company change throughout the year: Champions get hired, blockers get fired, priorities change. Things might be drastically different in Q4 than they were in Q1.
Don't take these conditions for granted. You have a choice -- you can sit back and have an okay fourth quarter, or you can formulate a strategy to totally blow your annual quota out of the water.
Here are my recommendations to set yourself up for success at the tail end of the year.
1) Set a goal.
Be very clear about what you want to achieve in Q4. If you decide you want to hit 110% or 120% or 150% of your quota, commit to doing the necessary activities to reach that number.
Review your year-to-date quota attainment to gauge where you stand today, and calculate the number of customers you have to sign to hit your goal based on your historical deal size and velocity. Work backwards from these numbers to determine the number of demos, discovery calls, and connects you'll need to make by month, week, and day. Then diligently track your activity against these metrics throughout the quarter.
2) Touch base with your manager.
Set up a meeting with your manager to review your performance year-to-date. They'll be impressed by your initiative, and more importantly, they'll be able to help you identify and correct performance issues. For example, if your deals consistently lose momentum, it means you struggle with establishing urgency. Your manager can help you work on explaining to your prospects why it's important they act now and what will happen if they don't.
In addition, take advantage of team selling. Do you have a prospect that isn't really clicking with you? Bring your manager on a call and see if they respond better to her suggestions.
3) Assess the Q4 calendar.
Q4 is going to move faster than a hungry man to a free buffet, so you have to be lased-focused on all the key dates over the next 90 days. Typically, the worst month of Q4 is November. It's short, and people travel during Thanksgiving week. To make quota that month, you'll have to make your case by the 23rd or 24th. People aren't likely to take meetings on their last day in the office before taking a vacation.
This year, the last day of November is on a Monday, which is a huge advantage -- your prospects can consider your proposal over the weekend and get back to you by the end of the month. But regardless of what year you're reading this post in, make the same strategic assessments around timing and dates. Determine what holidays will be a distraction before Q4 begins, and plan around them accordingly.
4) Send out "Where did the year go?" emails.
Every Q4, I reassess opportunities that I've spent time on but didn't close in the past year. During the first two weeks of October, I'll send an email to everyone who falls into this category reminding them that the end of the year is coming up.
Here's an example:
Subject line: [Prospect's First Name], where did the year go?
Dear [Prospect],
Happy October! It's been a while -- hard to believe 2015 is almost over.
As the year draws to a close, I wanted to see how you were doing in regards to [previously discussed goal]. Are you still on track to achieve that goal by December?
The end of the year is no time to sit back on your heels. If you feel there's room for improvement, I'd love to hear how I can help. Let me know if you want to chat, and let's set up a conversation!
Here are some resources and announcements that might make your job easier in 2016.
[Announcement 1]
[Announcement 2]
[Announcement 3]
Cheers,
[Salesperson]
This strategy instills urgency and reminds prospects of their previous interest in your product.
5) Call your top 40 to 50 opportunities.
For prospects you've spent a bit more time with, make a call. Resurface a personal detail from your past conversations, remind them of their interest, and see if now is a better time to revisit their situation.
Request an update on their professional situation or their company's operations. Likewise, update them on changes in your product or company, share a case study or success story, and point out that Q4 is a great time to finalize a transaction because both sides are motivated.
By Q4, people know whether they're going to make their goals or not. They'll either be able to devote time and money to address problems that weren't previously high-priority or tell you definitively that they just can't do it this year.
6) Demo in bulk.
Group product demonstrations are a brilliant strategy in Q4. Every company should conduct a webinar during the first two weeks of October that shows off new features or product updates. This type of mass demo will reinvigorate your relationship with low-hanging prospects.
7) Vacation strategically.
The key to making quota in a holiday-packed quarter is to be available when your prospects are. If you're traveling or out of town on days when your prospects are in the office, make sure not to go off the grid completely. Check your email regularly and give prospects your cell phone number in case they have last-minute changes of heart.
Bonus: One final tip.
Around the holidays, always make sure to get your prospect's cell phone number. If they're sitting on contracts or aren't responding to you, a personal call is often the best way to light a fire.
Q4 can be huge to your sales success if you prepare correctly. Start with a winning attitude, and tell yourself that you will do everything in your power to exceed your goals. Then, practice the tactical advice above to ensure that your goals are met. If you consistently grind it out from October to December, there's no reason why you won't be able to crush your quota at the end of the year.
What are your best end of the year tips? Let us know in the comments below.