Definition of Selling
Selling is any transaction in which money is exchanged for a good or service. During a sales negotiation, the seller attempts to convince or "sell" the buyer on the benefits of their offer. If the buyer wishes to strike a deal, they will give the seller an agreed upon amount of money in exchange for the seller's product/service. Put simply, selling is the act of persuading.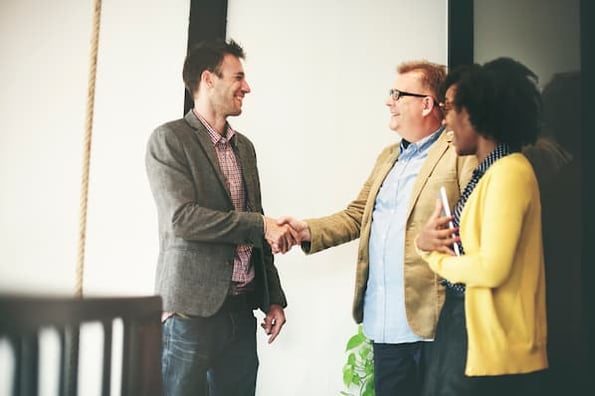 There are good and bad salespeople, but the act of selling is not defined by the seller's success. Instead, "selling" is merely the attempt to sell a product or service for money, regardless of whether a deal is struck.
For example, when you walk into a department store, you'll see dozens of aisles filled with products. You might only choose one item, but the store is trying to sell you everything in its inventory. Every display, discount, and salesperson is selling you something in that store.
Frictionless Selling
Is your selling framework frictionless? Are you setting your team up for optimal sales? The Frictionless Selling Framework enables your sales team to spend more time selling by aligning your team with your target buyer. The end result is a team that is transformed through a culture of learning.
Frictionless selling is part of the flywheel, a concept that describes the momentum your business can gain when it is aligned around the customer.
Instead of a traditional funnel used by Sales and Marketing to describe the buyer's journey, the flywheel helps to reduce friction in the customer experience.
You can create a frictionless selling process by:
Frictionless selling represents the future of sales. Invest in your team and assist in making them more investing in their careers and more efficient. You can't afford not to.