The pet boarding and grooming industry is growing -- it has grown 6.8% over the past five years to draw in eight billion dollars of revenue in 2018. And the number of businesses in this industry has grown by 5.1% in the same timeframe.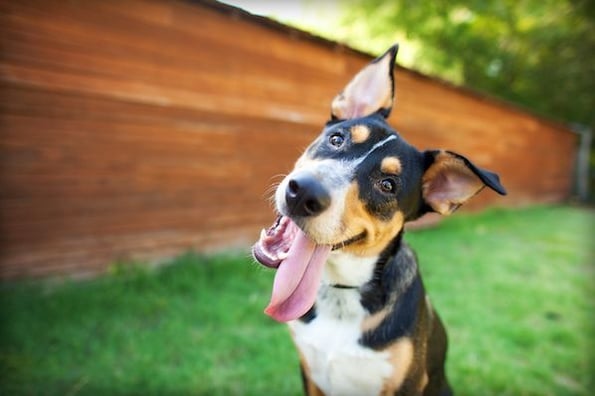 If you're looking to start a business in the pet grooming and boarding industry, have you considered a franchise? If you answered 'yes', then Dogtopia might be a good option for you. Dogtopia is a dog daycare and boarding franchise that has been doing well over this period of growth.
I'll dive into the details of Dogtopia, the cost of opening a location, and the support you'll receive from the franchisor.
Dogtopia Franchise Information
Dogtopia opened in 2002 and has been franchising since 2005 and is the United States' fastest growing pet franchise. It's currently ranked #205 on Entrepreneur Magazine's Franchise 500 list and has made the list every year since 2014, except in 2016.
Over 75 franchise locations are operated across the United States and Canada. It has an expansion strategy that should see the franchise grow to 400 units by 2021. Plus, Dogtopia boasts multiple revenue channels including daycare, boarding, training, spa, grooming, and retail, with about 65% of total sales come from recurring daycare revenue.
The current CEO of the business is Neil Gill, and he brings his 35 years of franchise experience to the helm of Dogtopia. He has created a culture that franchisees, employees, and customers love.
Source: Dogtopia
Facilities are typically between 5,000–10,000 square feet. And for pet owners' piece of mind, they separate dogs by temperament and have climate-controlled playrooms with live webcams so they can keep an eye on their pet.
Dogtopia Lite
In 2017, Dogtopia created a new business model, Dogtopia Lite, that makes it easier for new franchisees to get started in the pet industry. The initial investment is targeted at or below $450,000.
This investment cost is lower because the cost of real estate is decreased in this model. Instead of the usual 5,000–10,000 square feet facilities, the Dogtopia Lite facilities average 3,000 square feet. This also opens up the opportunity to start locations in higher density, urban areas and franchisees can open these smaller locations in markets nationwide.
Dogtopia Revenue
In 2017, the average gross sales for Dogtopia franchise units open for a year or more was $695,097 with the highest gross sales being $1,404,337 and the lowest $297,187. This number is up from an average gross sales of $675,493 in 2016.
Dogtopia cares about franchisee success, and below are a few of the resources it provides to help new franchisees succeed:
1. Support and Training
The franchise offers a three-part training program where you'll receive both classroom and in-store training. You'll cover topics like marketing, sales, operations, human resources, etc. Ongoing support is provided with weekly one-on-one coaching calls, monthly seminars, regional workshops, and grand opening support.
2. Marketing Services
Marketing guidance is provided by Dogtopia, as well as advertising and promotional materials you can choose from. If you choose to create your own marketing materials, you'll need approval from Dogtopia.
3. Real Estate and Construction
Dogtopia assists with a real estate and construction package. It will help you select a location, negotiate a lease, and help you acquire real estate and build.
4. Annual Conference
An annual conference is held for Dogtopia franchise owners. It features speakers and provides franchisees with additional training.
Dogtopia Franchise Reviews
Before starting with a franchise, take a look at reviews and interviews from current franchisees about their experience. Dogtopia includes testimonials on their website, and I've found a few franchisee interviews to provide more insight into the Dogtopia franchisee experience:
Quote: "I want to hold on to good people. People are everything."
Amber Sutton Donohoo said this about Dogtopia founder Amy Nichols. Sutton Donohoo left her job at NASA to begin a Dogtopia franchise. In her interview, she talked about her reasons for opening a franchise and the struggles she faced when getting started.
Quote: "At Dogtopia, it's easier to build a strong relationship with customers because they frequent the establishment more often – daily if not several times a week."
Mark Wayne, a restauranteur, added a Dogtopia location to his portfolio of businesses. He talks about Dogtopia's strong business model and the reasons why he decided to enter the growing pet industry.
Quote: "We hope to become an extended part of the family for the community and provide their dogs with a fun and safe place to play."
This couple brought their business backgrounds and love of dogs together to open a Dogtopia franchise location of their own. They're passionate about being a member of the community and providing people (and their pets) a great experience.
Check out the video below to get a better idea of what to expect as a Dogtopia franchisee.
Dogtopia Franchise Costs and Fees
Below is the table of the costs and fees associated with opening and running a Dogtopia franchise unit.
| | |
| --- | --- |
| Fee or investment | Cost |
| Average initial investment (including franchise fee) | $416,032-$1,071,075 |
| Franchise fee | $49,500 |
| Royalty fee | 7% of revenue |
| Marketing fund | 2% of sales |
Dogtopia franchisees must have a minimum of $150,000 in liquid capital ($200,000 is preferred) to be eligible for a unit, plus a minimum net worth of $1 million. The franchise fee is the flat cost a new franchisee pays up front to operate the franchise. And the initial franchise fee of $49,500 is discounted by 10% if the franchisee opens multiple units.
The average initial investment includes costs for digital marketing services, a point-of-sales system, initial training fee, and more. The details for each of these costs can be found in Dogtopia's franchise disclosure document (FDD) which you'll be provided with after you meet initial qualifications.
Once a potential franchisee meets the criteria for the financial investment and the transferrable experience, they can fill out the Information Request Form to get more details about starting a Dogtopia unit.
After you've filled out the request form, a Dogtopia representative should reach out within a business day and provide you with additional information. From there, you'll walk through the following steps:
1. Introductory Qualifying Call
You'll have a call with a Dogtopia representative to discuss your interest in Dogtopia, background, and region you'd like to do business in. They also provide time for you to ask any questions that are on your mind.
2. Financial Qualification
They'll take a look at your current financial situation, and approve any loans needed to get started.
3. Confidential Profile
Return your confidential profile to the Dogtopia representative you're working with. The profile will include your financial and managerial plans and will convey how serious you are about the franchise opportunity.
4. Receive Franchise Disclosure Document (FDD)
The FDD clearly defines the relationship between the franchisor (Dogtopia) and you (the franchisee). It also outlines the legal obligations required for owning a franchise unit.
5. FDD Follow-Up
Once you've had time to review the FDD, your representative will give you the opportunity to ask any of the lingering questions you might have about the franchisor/franchisee relationship and legal responsibilities.
6. Discovery Day
You'll meet with the franchise support team and the company CEO at Dogtopia's headquarters in Phoenix, Arizona.
After you've signed the franchise agreement, you'll be all set to begin your journey as a Dogtopia franchisee. The pet industry is growing and if Dogtopia seems like a great fit for your budget and skill set, request more information and get started.
And if you want to learn more about owning your own franchise location, here's everything you need to know about opening up your first franchise.