With sales email subject lines, a little creativity goes a long way.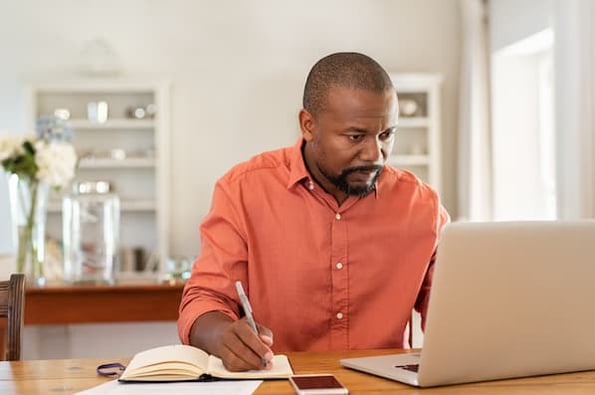 After all, sparking your prospect's curiosity is often the simplest and most effective way to get them to open your email -- and once they've done that, you can win a response by writing a relevant, timely email.
But hitting on a good subject line isn't easy. Plus, what was fresh and inventive eight months ago will make your buyer's eyes roll back in their head today. So I talked to a few salespeople to learn the subject lines they were having success with.
Use these subject lines knowing that they've been tried, tested, and verified to work by reps around the world.
Best Email Subject Lines for Sales
'Your yearly [X] target'
'Talk on [day] at [1:45]?'
'[Situation] at [Company]'
'Who is in charge of X at [company]?'
'Have you tried [restaurant in prospect's town]?'
'So, you speak sign language?'
'Will cut to the chase'
'Might be off-base here, but ...'
'If you're struggling with [common pain point], you're not alone'
'Can I make your life 20% easier?'
'[Name], saw you're focused on [goal]'
'Will I see you at [event]?'
'Can I help?'
'Tired of salespeople who never give up?'
'[Name] suggested I reach out'
'Contacting you at [Referral]'s suggestion'
'[Referral name]'
'[Referral name] loves us & thought you might, too'
'Fellow [University] grad here!'
Cold email subject lines
1. "Your yearly [X] target"
Everyone is held to a number, whether they're a writer and editor like me (blog traffic!) or a CIO (achieving SLAs!). So pair "your" with any goal or problem the prospect might be experiencing, and you've got a hyper-relevant email subject line. And if you can't nail down an issue unfolding at the buyer's company? As the redditor who vouched for this subject lines points out, "then you're just spamming an advertisement."
Why it works: It's a well-known anecdotal fact that most people prefer talking about themselves than listening to others, but we now have the science to back this up. Research from Harvard shows that when people talk about themselves, areas of the brain pertaining to motivation and reward spring into action.
2. "Talk on [day] at [1:45]?"
The person who came up with subject line gave me a bonus tip: "Asking for an appointment on the :45 feels less demanding than one that begins on the hour or half hour -- because it suggests you're only going to need 15 minutes of the prospect's time."
Why it works: According to Copyblogger, "A specific headline conveys more valuable information to a potential reader, which acts to draw them magnetically into the content." Although a subject line isn't exactly a blog post title, the principles of specificity still apply, and can help boost your open rates.
3. "[Situation] at [Company]"
For example, "Sales Training at Business Inc." or "HR Services at Organization Y." Whatever it is that you sell, connect it with the company you're prospecting into for a subject line one-two punch.
Why it works: Just like the prospect's own name, buyers are also partial to the name of their company. When in doubt, personalize.
4. "Who is in charge of X at [company]?"
Seeking an introduction to the right contact at the buyer's organization? There's nothing like getting right to your point in the subject line of the message.
Why it works: According to sales trainer Jeff Hoffman, approaching prospects like a curious student instead of a knowledgeable expert boosts engagement. Posing a question in your subject line asking for the prospect's help paves the way for a conversation -- the point of a prospecting email.
Catchy email subject lines
5. "Have you tried [restaurant in prospect's town]?"
The salesperson who suggested this said it has an insanely high open rate. And I'm not surprised; if I got an email asking whether I'd visited Waypoint -- one of the best seafood places in Cambridge in my opinion -- I'd click so fast I'd break the sound barrier.
To use this line, do a little digging to discover A) where the prospect's company is located and B) one of the top-rated restaurants in that area. And you don't have to pretend you've gone there. Inside the email, say something like, "If I ever visit [location], should I go? Does it deserve the hype?"
Why it works: You'll start a rapport-building conversation, show you did your homework, and make the prospect feel like a local expert in one fell swoop.
6. "So, you speak sign language?"
That's an example of a tidbit you can easily learn from someone's bio, personal website, LinkedIn profile, or Twitter account. Personalizing your email subject line -- even if it has nothing to do with the purpose of your outreach -- will earn you lots of opens.
According to Ali Powell, principle account executive at HubSpot, the secret to writing a phenomenal sales email subject line is to make it something about them -- that couldn't apply to anyone else.
Why it works: People prefer personal over pretty. Consider the fact that plain text emails soundly beat beautifully designed HTML emails in a series of A/B tests. Why? They look like one-to-one messages. So even though the subject line "love that you're in a band" doesn't look as sophisticated as "Technology For the Future," it's a lot more appealing to your buyer who moonlights as a drummer and controls the tech budget purse strings for her company by day.
7. "Will cut to the chase"
This subject line manages to be both intriguing and matter-of-fact at the same time. Your reader instantly thinks, "Cut to the chase about what?"
Why it works: According to curiosity-drive theory, people find uncertainty unsettling. Conversely, clearing up areas of uncertainty is mentally satisfying. According to the salesperson who uses this one, it's a big winner.
8. "Might be off-base here, but ..."
What could it be? The prospect will have to open your email to find out.
Why it works: Similar to "Will cut to the chase," this subject line plays on the buyer's curiosity. If they don't click, they'll never learn what you're potentially wrong about.
9. "If you're struggling with [common pain point], you're not alone"
As a salesperson, you have a bird's eye view of your prospect's industry. They only know their own organization. That means what might feel like a unique problem to them may actually be an incredibly wide-spread challenge. You can use your broader perspective in three ways:
Grab their attention with this subject line
Demonstrate your credibility
Reassure them you may have some answers
Why it works: Who likes to be alone? Thanks to the bandwagon effect, the mere fact that other people have done or are doing something is often enough to sway opinions and drive action.
10. "Can I make your life 20% easier?"
This eye-catching subject line is a good option if your solution makes your customers more efficient, accurate, or productive.
Why it works: Combined with a personalized email, this opener helps you immediately focus on value.
11. "[Name], saw you're focused on [goal]"
Pack a one-two punch with this subject line. Not only are you using your recipient's name, but you're referring to an opportunity or objective that's on their mind right now. (Wondering how to identify that opportunity or objective in the first place? It helps if your marketing automation software tells you which webpages on your site they've visited or content they've downloaded. For example, if they just read three blog posts on Google AdWords, it's safe to say they care about getting started with or improving their paid advertising results.)
Why it works: Not only has research shown that people respond positively to hearing their names, the phenomenon of implicit egotism holds that our name-based preferences extend to the cities we choose to live in, and what occupations we pursue.
12. "Will I see you at [event]?"
If you know your prospect will be at the same event as you -- either from the attendance list or social media -- go with this friendly question.
Why it works: Even if your prospect doesn't respond to your email, your name and the event will be linked in their mind. That means they're likelier to wander over to your booth and check out your demo while exploring the floor. And if they do respond? You can schedule a conversation. Boom.
13. "Can I help?"
The age of Always Be Closing is dead -- to be successful, salespeople must practice Always Be Helping. Use this subject line to tell the buyer you're eager to add value.
Why it works: As soon as your prospect sees this in her inbox, she'll wonder, "Help with what?" There's only one way to find out ... Reading your email.
14. "Tired of salespeople who never give up?"
The rep who passed along this subject line said that in the body of her email she writes:
Yep, me too. That's why I promise I won't keep contacting you if you're not interested. :)
Just let me know if you're [seeing, dealing with] any of these three things, which my customers in X [industry, role] often are:
- Issue #1
- Issue #2
- Issue #3
Why it works: Honesty is appealing -- from the outset of your relationship, you're showing your prospect you're a straight-shooter. This approach also lets you empathize with them (let's face it, we are all tired of overly aggressive salespeople.) It's unique and memorable.
Referral email subject lines
15. "[Name] suggested I reach out"
Smart reps know that referrals are as good as gold in sales. According to NoMoreColdCalling.com, referred prospects have a whopping 50% close rate. If you've been introduced to a prospect by someone they trust, make it clear in the subject line that it's referral.
Why it works: Referral sales expert Bill Cates notes that salespeople who get referred to new prospects "borrow trust" from the referral source. This means that instead of coming in cold, the relationship between the rep and the prospect automatically becomes warmer thanks to the relationship between the referred prospect and the referral source.
16. "Contacting you at [Referral]'s suggestion"
This is a slightly more formal version of #6. Use it if you're emailing someone in a less-casual industry; for example, I'd suggest this subject line for a finance professional or higher-ranking employee.
Why it works: All the salespeople who recommended this subject line passed on the same warning -- if you didn't get a referral, don't use this line! It's not worth the risk of your prospect asking your fake referrer, "Hey, did you tell so-and-so they should talk to me?" If that happens, you'll look bad to everyone involved.
17. "[Referral name]"
This is another one from Powell's arsenal. "Just put the full name of the person in the subject line and nothing else. I promise this works!" she writes. For example: "Jane Smith" or "John Doe."
Why it works: Like #6 and #7 on this list, the "referral name" subject line draws up on the power of referrals. But there's another reason it works -- in a sea of emails labeled with verbs and adjectives, a person's name (and one the recipient knows well) stands out.
18. "[Referral name] loves us & thought you might, too"
Follow up with your happiest customers and use this subject line to set the tone for your communication. As an extra bonus, include a personalized testimony from the referrer in the email or have them introduce you via email.
Why it works: A referral with no context is just a referral, but one that leads with how happy the referrer is stands out — especially if you can snag an email introduction from your referrer.
19. "Fellow [University] grad here!"
This is less of a referral and more of a referring connection. Draw upon a similar hometown, state, or alma mater for instant rapport building.
Why it works: People love to feel connected to one another. Calling upon a similarity with your prospect forges an instant bond and can lead to easier rapport and a few extra minutes of their attention.
Give these subject lines a try and discover which ones work best for you. Hungry for more? Give this roundup of email subject lines that get opened, read, and responded to.
Editor's note: This post was originally published in December 27, 2015 and has been updated for comprehensiveness.