2020 has been a year of massive change. Our mission at HubSpot is to help millions of organizations grow better. But what does "growth" mean in 2020? To answer this question, let's start with some data: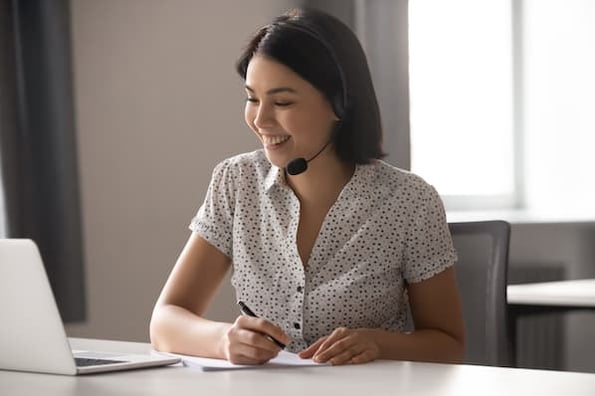 According to the latest HubSpot Research Study, we found that 40% of businesses will miss revenue targets this year.
In August 2020, Yelp reported that 165,735 businesses indicated that they have closed, and 97,966 (60%) of those were reported as permanent closures.
And while some businesses have seen accelerated growth this year (who hasn't used Zoom in the past seven months?), many are just trying to survive — after all, we are experiencing one of the biggest macroeconomic shocks most businesses have ever faced.
Sales leaders in charge of new revenue growth have felt this change in their core. Businesses moved their entire customer experience and go-to-market online, many for the first time. Teams that traditionally sold in person had to pivot to an inside sales model. Offices have gone virtual. And in addition to trying to hit revenue numbers, sales leaders needed to take care of their employees, and make sure they felt comfortable in this new selling environment.
The pandemic hasn't just caused pivots — it's also caused permanent change. Sales organizations saw some success with the transition to fully remote selling: 64% of sales leaders who made the transition this year met or exceeded revenue targets, compared to 50% of leaders who had not. That has led to a progressive trend for sales models: next year, 68% of sales leaders say they plan to keep or implement a hybrid or fully remote sales model.
While this year has knocked us all off-balance, opportunities for growth still exist. HubSpot Research recently published findings that can help us answer the questions: What did sales leaders who met targets this year get right? What changes can sales leaders think about making when they are planning for next year?
The findings boil down to three main categories:
Sales models and technology
Team enablement and inspiration
Leaning into customer empathy
Sales leaders, let's dive in.
Adopting A Remote Selling Model Requires Teams to Strategically Leverage their Technology
Before this year, there was already a clear split in sales models. Most companies opted either for a purely inside sales model, where reps primarily sell remotely, or a purely outside sales model, where field sales reps broker face to face deals. As digital channels have improved and buyers' preferences have changed, sales organizations have adopted hybrid models: where more teams are selling both in-person and remotely to meet buyers' needs.
This year, however, many organizations were forced to implement a fully remote or hybrid sales model. This was a difficult decision for sales leaders in traditional industries and an even tougher implementation challenge. They had to figure out how to enable their team with the right technology, adapt processes to fit virtual selling, and so on.
But the sales leaders who adapted quickly and invested in enabling remote selling were rewarded: 64% of them met or exceeded revenue targets.
When we examined how technology influenced this transition, we noticed something interesting. It wasn't necessarily the technology itself that made the difference (most sales leaders we surveyed ranked video conferencing software and a CRM as the most important tool to their success, regardless of performance this year). Instead, it was how teams used the tools that made the difference.
For example:
Across the board, video conferencing tools were ranked as the most influential tool for success. However, there was a difference in opinion on how effective they were. 74% of leaders who outperformed targets this year said virtual meetings were "as or more effective" than face to face meetings, compared to 48% of those who underperformed. Some advice for those who aren't finding those meetings effective: make sure to turn your video on during calls to build rapport and trust. Ben Volkman of Zoom says, "It's 34x more effective to sell using video in prospecting and calls than relying on phone or email."
When it comes to CRM, successful sales teams have automated parts of the sales process using the data flowing through the tool. When we compared over-performing and underperforming sales leaders, we noticed a 61% vs. 46% spread of whether or not they said they were using automation. We also saw sales leaders automating things like meeting scheduling, content releases, and quote generation.
But leveraging technology is only part of the puzzle. Sales leaders need to know how to enable and motivate their team to use new tools and embrace virtual selling.
Dedicated Sales Enablement Resources Are Critical to the Success and Inspiration of Sales Organizations
At HubSpot, our co-founder, Dharmesh Shah, often says, "Enduring companies build two things: A product people want and a culture people want to be a part of."
This sentiment carries into a lot of decisions at HubSpot, whether it's around org structures, team goals, or even product strategy. So when we take a look at outside sales organizations moving from field selling to virtual sales, and when we look at inside sales organizations moving from bustling sales floors to their homes (as is the case at HubSpot), we recognize that maintaining a supportive and productive culture is not a nice-to-have, it's a priority.
This leads to an important distinction: We are not working from home during a pandemic. We are at home, during a pandemic, trying to work.
As a sales leader, if you can lead with this knowledge, it will help you empathize with your team. And some tactical things that sales leaders can look to recognize are:
Your team will crave over-communication. At HubSpot, the leadership team held weekly AMAs available for the full company to attend.
Recognizing that sales managers are the most stressed. Not only are they dealing with the transition in their lives, but they are also helping their reps deal with it. All while trying to hit their numbers.
But it cannot fall solely on sales leaders and sales managers to enable and inspire their team to sell through this.
That's where dedicated sales enablement resources come in. 65% of sales teams that outperformed against revenue targets this year have a dedicated sales enablement person or team.
Image Source
Modern sales organizations are transforming their enablement function. In addition to creating supporting content, they are being asked to evaluate and roll-out tools and technology to improve rep training, coaching, and team productivity. It helps managers and reps stay focused on what they do best: selling.
While inspiring, enabling, and equipping your team with tech are important steps to finding growth opportunities next year, there is one more area we recommend pouring focus into. Your customer.
Customer Empathy in Communications and Policies Build Trust
In an article I wrote earlier this year, I cited a McKinsey statistic: During the recession of 2007-09, companies that prioritized customer experience delivered three times the shareholder return of those that didn't.
It supports a philosophy we have at HubSpot: Solve for the Customer, or in sales' case, Solve for the Prospect.
Supporting your customers looks a lot like supporting and inspiring your team. The key is to make sure they feel seen and heard. Blanket outreach or prospecting will be ignored, and worse, despised. People always want to feel seen and understood, but especially when their lives have been so dramatically affected.
As you plan for 2021 and beyond, sharpen your focus on your customer or prospect. Place them at the center of every decision, across marketing, sales, and customer success. There are a couple of ways you can consider doing this in your policies:
In the immediate term: recognize cash flow issues based on industry and region. Do any of your products or services benefit those regions? Are there pricing discounts you can implement to get them out to people who need them?
In the medium term: work to provide more value from free products, offer more bundled products to drive value, and create more free education.
In the longer term: help your customers pivot to long-term hybrid businesses through content marketing and inside sales models.
When it comes to communicating with your customers or prospects, our recommendation is simple: show your human side. When prospecting, encourage your team to emphasize research and develop a thorough qualification process to understand needs BEFORE reaching out. A report from LinkedIn Sales Solutions shows that 90% of C-suite executives don't respond to impersonal B2B sales.
Developing customer-centric policies and communication strategies has always been a strong move, but now is the time to start if you have not already.
To Close Things Out…
We can't give you an exact playbook for sales growth next year. In 2020, there was no playbook. But if you can:
Adapt to remote selling and leverage technology
Inspire and enable your team
Lean into customer empathy
You'll have a strong foundation to build on.
And as you look for insights or benchmark ideas from what other sales leaders across the industry and globe are doing, the latest Global Sales Enablement Survey is a great place to start. Check it out here: The 2021 Sales Enablement Report.