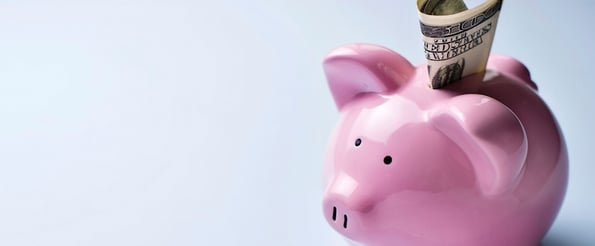 Let's say you're a consultant of some sort (in this example we'll say that we design websites for people).
You got into this business by accident, and you want to take it to the next level. You charge $75/hour.

You are thinking of trying to double your rates to $150/hour, but that's already scaring away some clients ... and frankly, you feel uncomfortable doubling your rates.

So what are you to do?

The trick is to use this three-pronged pricing technique. This is a psychological technique borrowed from the world of copywriting.

Let's say you are too scared to increase your price. Keep it the same! But do it this way.
Split your pricing into three different tiers:

See what we did? We made a basic option that everyone can afford (and not cause them to go into sticker shock), but we also provided some larger options just in case they are okay with a larger price.
The "Hourly Work" rate is there to not scare people away. The "Full Package" is there to get people to pay more yet be happy with that decision. The "Professional Package" is there to maximize revenue in case someone wants it all, and also makes your services seem more valuable.
Now, there should be definite benefits to each different package, with the "top" package being a full VIP-type service. For example:


In the past we'd just charge a $75 hourly rate to every client, and maybe bill five to 15 hours per job. But with this new pricing strategy, it's likely the majority of clients will opt for the "Full Website Package" because it's affordable, and yet they get a lot of extra work.

And believe it or not, about 15% of the time people will go with the Professional Package! At $75/hour it's going to be tough to bill a client $4,000+ for a job, so this is a huge bump in revenue when you snag a Professional client.

But remember, the main point of this pricing is to get clients to choose the middle option most of the time:
Your naming convention will also have bearing on which option customers pick. Some pricing package naming ideas:

Basic plan

Beginner's plan

"Toe in the water" plan

"Try me out" package

Intermediate package

Manager package


Medium package

VIP package
"I'll take care of everything" plan

These lists of trigger words and headlines might help you come up with more names.

Just like in comedy, there's a "Rule of Three" before the pricing structure starts getting too complex. So keep it simple and try not to give many more than three options.

Examples of three-pronged pricing in the B2B world:


Almost every SaaS business uses this pronged pricing technique. I hope you can use it too!
Enjoy this technique!