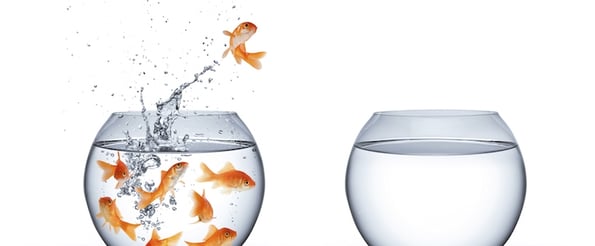 The transition from sales rep to sales manager isn't as simple as it might seem. Superstar sales reps are at the top of their game, but the traits that make someone great at selling don't always seamlessly translate into great leadership.
A manager is more than a sales rep who crushed their numbers quarter after quarter -- they're coaches, responsible for guiding a team with diverse selling styles and levels of experience to be the best they can.
To make the jump from rep to manager, you should first understand what traits a good sales manager must have. Most importantly, you should enjoy teaching and want to do it. Depending on the size of your team, you should also expect to be less involved in the day-to-day process of selling.
Molding yourself into a sales manager won't be a simple or easy process, but there are many behaviors you can begin to adopt and hone long before the discussion of a title change or promotion surfaces. Training yourself in managerial duties and habits will make you a standout candidate -- and ensure that your transition from rep to manager is smooth.
1) Position yourself as a leader.
Become a go-to resource on your team -- whether this takes the form of sharing best practices with other reps, providing feedback and coaching outside of normal sales hours, or simply brainstorming ideas with teammates. This makes the move to manager more of a natural progression, and gives you the opportunity to practice management skills before you make the switch.
2) Attend a leadership development course.
Many organizations offer internal sales and leadership development courses to give reps a taste of what being a manager's all about. These courses can help reps explore their own motivations to become a manager and understand what traits are valued at the managerial level.
Going through a leadership course can also be a good gut check. If learning how to motivate salespeople or teach selling techniques doesn't get you going, becoming a manager might not be the best next step in your career.
3) Take on managerial duties.
Reps that are looking to become a manager need on-the-job training so they have practical experience. Whether it's guiding new hires through the onboarding and training process or helping leaders interview people, an aspiring sales manager should strive to take on managerial tasks as a skills-based practical test.
4) Take time to understand different selling styles.
Maybe you're incredible at building personal relationships with your prospects, or maybe you're a process devotee. As long as it works for you, it doesn't matter -- there is no one best way to sell. But many times, reps who become managers early in their career instinctually adhere to one familiar style and coach their team on that selling technique.
Don't fall into this trap. Remember that the most effective managers understand that their job is to bring out the best of each rep's skill set and strengths, not shoehorn reps into a work style unsuited to their talents.
If you're an aspiring sales manager, the single most important thing you can do to prove your credibility is crush your numbers. Once you're able to do so consistently, you can begin to think about how to situate yourself as the best candidate for the next sales manager position that opens up on your team.