Sales is changing in many ways. The landscape of technology has dramatically shaken up the relationship between buyers and sellers, forced changes in the way salespeople prospect and reach out to buyers, and has required that reps run tighter and more customized sales processes than ever before.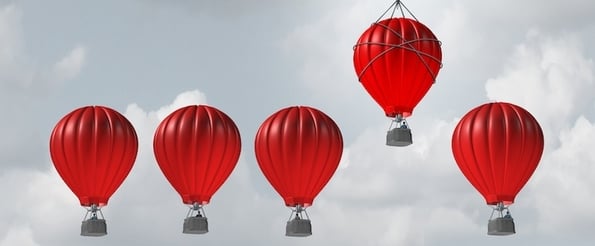 But even while the tools and techniques that define modern sales have changed, one thing hasn't: The importance of the sales meeting. It doesn't matter whether you still run face-to-face meetings or speak to prospects exclusively through videoconferencing software. Sales meetings in any shape or form are still the best way to move a sales process forward. Objections can be handled in real time, reps and prospects can get to know one another on a human level, and trust can be built naturally.
These meetings aren't easy to run. Time is precious, and wasting your prospect's time is the fastest way to ensure you won't ever get more. The 11 techniques below are the key to making sure you're running efficient, effective sales meetings that will keep your prospects engaged until the end of the process.
How to Run an Effective Sales Meeting
Before the meeting:
1) Don't ask for a meeting unless the time is right.
A meeting is a fairly big ask. It's a set period of time where your prospect will essentially be a captive audience, answering your questions and listening to your insights. While you might only speak 20% of the time or avoid pitching until you know there's a fit, not all sales reps behave this way -- and that makes prospects wary of setting time with a salesperson they don't know.
So provide value first. Bring one or two suggestions for improvement to the table, provide a referral, or help your prospect in some other way to establish early trust before asking them to commit their time to you.
2) Make it easy for prospects to meet with you when they want.
Going back-and-forth on a meeting time by email is a precious waste of momentum. Even a prospect who's fully committed to meeting you will become frustrated by the inefficiency, and a buyer who's not as excited might simply give up.
As a salesperson, you should make it spectacularly easy for prospects to book a convenient time on you calendar. The Meetings app in HubSpot Sales allows you to do just that. Salespeople can link their Google or Office 365 calendars to the app and send one easy link to prospects so they can browse your calendars and book a time that works for them.
With Embedded Meetings, it's easy for prospects to book time with you directly from your website. You can think of Embedded Meetings as a new type of form, but instead of simply capturing a lead, you're actually getting the commitment of a meeting on the books.
Get more information on booking meetings with HubSpot Sales here.
3) Pull in all appropriate stakeholders.
Whether you booked a meeting touchlessly or from an outreach email, you should reach out to the prospect for some basic information before you sit down -- what they want to get out of the meeting, specific topics they want to discuss, and so forth.
One crucial piece of information you should seek out is who else should be involved. This doesn't have to be a make-or-break for early meetings, since many low-level prospects will want to assess your product for fit before pulling in higher-ups. But as you get further into the process, make sure ahead of time that everyone who has influence over a purchasing decision is involved.
(Psst: Wondering how to easily gather this pre-meeting information? With the Meetings app, salespeople can include a customizable pre-meeting questionnaire prospects must fill out before booking a meeting.)
4) Share an agenda.
Meetings without an agenda are like unsharpened pencils: Pointless. They waste time, create frustration, and convey a lack of professionalism.
A day before the meeting, send buyers a quick email outlining what you hope to cover. Invite them to add any items they'd like to the agenda. Even if you've already spoken about what the meeting will be about, get it down in writing so both parties have a written record to refer to.
During the meeting:
1) Get buy-in on the agenda.
Ideally, your prospect will respond to your agenda email with a, "Sounds great!" or, "Looks good, but I'd also like to talk about [business area]." But if they don't, don't assume anything. Use the start of the meeting to quickly run through the email together so you're absolutely sure your prospect is on board with your suggested topics.
2) Ask the prospect for input throughout.
Assumptions can be fatal to a sales process. Silence from one prospect can mean assent, while another could be conveying that they're completely lost. The burden shouldn't be on your prospect to express confusion -- something they may not want to do at all for fear of appearing stupid.
Check in with your prospect at multiple intervals. Asking questions like, "Am I being clear?" or, "How do you see this impacting your day-to-day?" allows you to confirm they understand what you're saying without having to admit they don't understand something.
3) Stay in control.
Running a buyer-centric sales process doesn't mean rolling over and letting them determine every move that's made. While your buyer's input is crucial to ensuring you get the information you need to help them, you're the expert when it comes to selling. By nature of the fact that you run sales processes every day, you understand the stages of your playbook and the purpose each serves better than your buyer. Communicate the value you bring so your buyer follows your lead.
4) Look for opportunities to qualify or disqualify.
Every sales meeting should move a sales process forward in some way. This could mean having another meeting or moving the process toward a close, or it could mean writing the deal off as a bad fit and moving on. Either solution is fine, as long as you're certain the deal falls into one or the other scenario.
What you don't want is to end a meeting without knowing whether to further qualify or disqualify the prospect. Make sure you're working in questions and looking out for signals that reveal whether a buyer is a good or bad fit so you don't waste time speaking to the wrong people.
5) Confirm a next step.
The easiest way to move a prospect further down the funnel while weeding out bad fits is to ask for a commitment at the end of every sales call. If they want to remain engaged, they'll be happy to work with you. If not, they'll be evasive or flat-out say "no."
What you ask for will vary depending on what you uncover during a sales meeting. Maybe you've spent an hour successfully handling objections -- ask to give a product demonstration the next time you and your prospect meet. Maybe your prospect brought up a process that'll run parallel to your product for the first time -- ask for another meeting to dig into how your product will fit into the existing landscape. Whatever you ask for, do it while you're still top-of-mind for your prospect.
After the meeting:
1) Follow up.
The fastest way to lose credibility in any environment, professional or personal, is to fail to meet a commitment you've made. So whether you promised to send more information on a certain business area, resources to further explain a point of discussion, or simply a recap email, follow up. Your follow-up email will help crystallize key points of your discussion and provides your prospect an easy reference point to share with their colleagues and other stakeholders.
2) Assign homework.
Another way to test commitment after you've set a next step is to assign your prospect homework. HubSpot sales representative Sam Belt uses this technique to see whether buyers are willing and able to implement HubSpot Sales.
"Human beings love to please and are prone to wishful thinking -- a dangerous combination when you are qualifying," Belt says. "We need to make sure buyers aren't just telling us what they think we want to hear, or what they want to believe."
How do you run effective sales meetings? Let us know in the comments below.