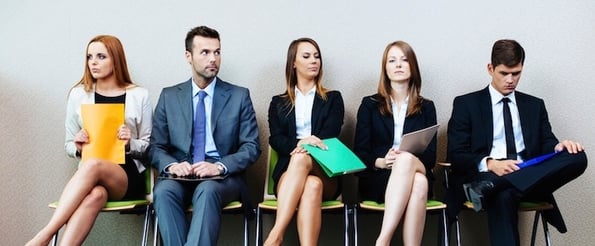 It's hard to hire a good salesperson. According to Manpower Group's yearly Talent Shortage Survey, sales rep is the second-hardest position to fill in 2015.
But that doesn't mean you should compromise on your hiring standards. Underperformance and poor culture fit result in the average sales force turning over one-third of its reps annually, according to the 2015 CSO Insights Sales Performance Optimization Report.
Hiring salespeople is a lot like qualifying a prospect. You have a position you need to fill, but if a candidate is a bad fit, it's important to find out sooner rather than later so you can spend precious time on more promising applicants.
The SlideShare below from installCore outlines the six personality traits of "super hunter" salespeople that hiring managers simply can't compromise on, and includes insights into how each characteristic manifests itself in a sales role.
On being ambitious: "They see their quota as a stepping stone for their goals."
On being adaptable: "There is no end to the types of personalities you encounter in sales situations."
On being clever: "The super hunter salesperson needs to have a quick wit. Sometimes client questions can really come out of left field."
The presentation also outlines two red flags for interviewers. Candidates that are satisfied with "small wins" won't be able to bring your company to the next level, while applicants who can't effectively triage tasks won't prioritize your company's overarching strategic goals.
Click on the picture below to check out the SlideShare for even more tips for hiring stellar sales reps, and let us know what must-have attributes you look for in interviews in the comments below.