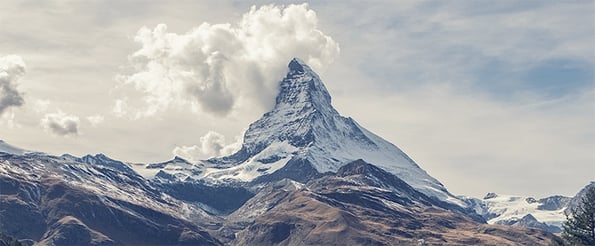 I was frozen in my seat because I couldn't believe how simple it all was.
I was sitting across from HubSpot CRO Mark Roberge. We'd just finished a conversation about his approach to the hiring and coaching when he was building out HubSpot's sales team during the company's early days -- the process that took a sales team from 0 to 450 reps and grew HubSpot from 0 to $100 million.
A week later I had a conversation with HubSpot sales VP Peter Caputa about how he started HubSpot's channel program. Today, we have 2,900+ partners, and the program generates 40% of our revenue.
Again, dumbstruck. That's how HubSpot grew from 0 to $100 million and successfully IPO'd?
While ideas may seem simple, it doesn't mean they're easy to implement. But Roberge and Caputa's ability to take ideas from brainstorm to reality was the distinguishing factor that allowed them to build HubSpot into what it is today.
The good news is they're going to share how they did it during the Sales Acceleration Summit on March 9th. They'll explain the strategies they used and the method of thinking they applied to successfully build a sales team from scratch and create a partner program that now accounts for almost half the company revenue.
IThese webinars are going to provide a dive deep into their process. Here's the opportunity to learn from two of HubSpot's heaviest hitters and apply their knowledge to your business.
Take your sales to the next level. Register for the Sales Acceleration Summit.